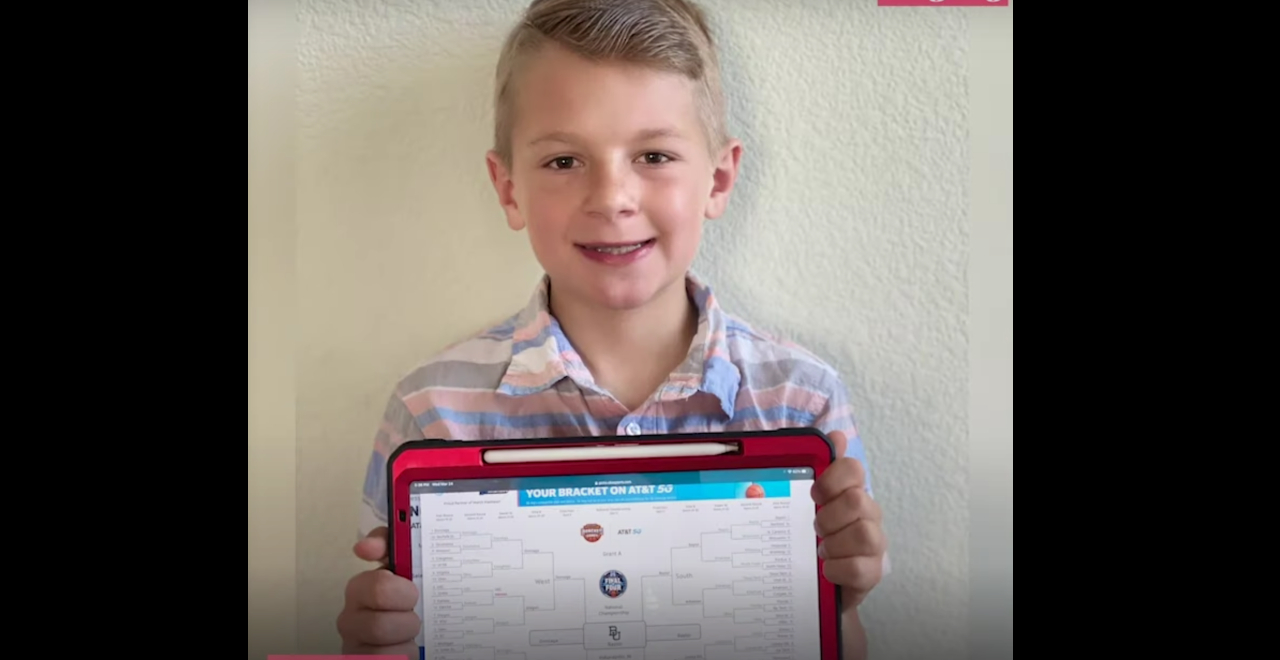 Credit: YouTube/GoodMorningAmerica
There's one consistent thing about NCAA basketball tournament pools; your bracket will be busted immediately. The only other thing you can count on every year, either a secretary or someone's kid will win the office pool. There's no way to explain the magic, but it's a formula that recreates itself year after year. This is why it should come as no surprise that, in one of the craziest tournaments ever, it's a 9-year-old boy who has the best bracket in the country.
The fourth-grader from Nevada has nailed so many correct picks, it almost seems like magic. The NCAA is tracking millions of brackets through multiple apps, and no one guessed the entire sweet 16. Grant Anderson, though, nailed 15 of the 16, and correctly guessed ALL 32 first-round games!!!!
Again, this is bonkers. We had a 15-seed upset a 2-seed, multiple high seeds completely choke in the first weekend, and even the defending national champs dethroned (by my Ohio Bobcats, no less). It's been totally wild, even for an event that is ALWAYS wild. Gonzaga and Baylor have been the only sure things (outside of the Big 10 being a fraud for the most part).
The worst part for Grant is he doesn't even get the requisite few hundred bucks an office pool would net him, as he's just in a free family pool run by his aunt. But he does have some advice on how to win next year:
He's got Baylor winning it all over Gonzaga, which is probably going to be the case. Even if it's not, he told Good Morning America he feels good about making it this far, and, it cannot be stated enough, the kid is a bracket wizard, as he correctly picked 47 of the first 48 winners. This is IMPOSSIBLE, especially on a year like this, so he should probably open his own gambling hotline at this point.
And maybe the best advice you can get to win your bracket pool next year is to just Benjamin Buttons yourself because you have to be a child to win it all.