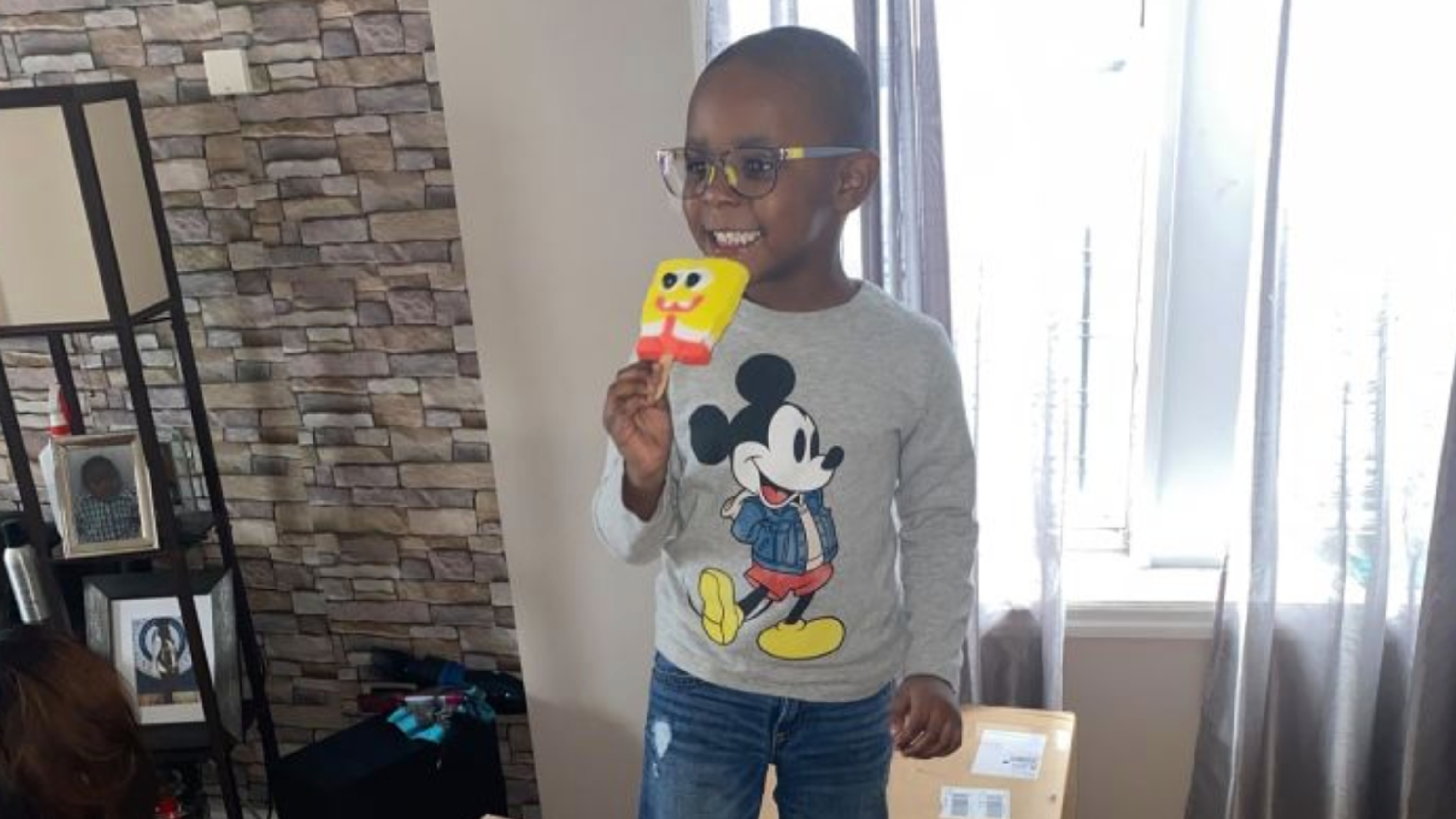 Credit: GoFundMe
Kids and screens can be a dangerous combination. And no, this isn't some holier-than-thou screed about how kids should only play outdoors or read 19th-century poetry. I mean that kids+screens can literally be dangerous to your bank account. Jennifer Bryant learned this tough lesson when her kid found his way to Amazon and ordered nearly $3,000 worth of SpongeBob popsicles.
Four-year-old Noah is from Brooklyn, NY, and loves SpongeBob so much he got on his mom's Amazon account and ordered 51 boxes of SpongeBob popsicles sent to his aunt's house. These are not your cheap little flavored popsicles either, these are top of the line, straight from the ice cream truck caliber popsicles. And the little guy got 918(!) of them.
View this post on Instagram
Unfortunately, his mom is currently going to NYU for a degree in social work, and between the cost of raising kids (they are expensive, look it up), housing, and school, the surprise charge is more than her budget can handle.
With zero luck getting a refund from Amazon, a grad school friend set up a GoFundMe for the parent.
"As truly adorable as this story is, Jennifer Bryant is a social work student at NYU and simply can't afford this," her friend wrote. "All donations make a difference, so let's work together and help Jenny out!"
The GoFundMe goal was set to recover the full amount ($2,619) but parents have come out in strong support for the screentime mishap and covered the entire amount, plus more…a lot more. They raised the initial money in 24 hours. But at the time of this printing, they had raised more than $24,793! That seems like…well like a lot of money, but it was raised so quickly that it's likely the family doesn't even know what to do yet.
His mom said they were "blown away by the generosity" and said all additional funds raised will be going towards Noah's education and additional support. Noah is autistic, which can present extra hurdles for parents on top of working their way through higher education.
"We cannot thank you enough, truly," his mom wrote.
So, the story does have a happy ending. The mom got her money back, the boy got his popsicles, and the family has some security to build a bright future for themselves. And Amazon managed to avoid any consequences whatsoever, per usual.