This Amazon Cake Is So Real You Can Taste the Buyer's Remorse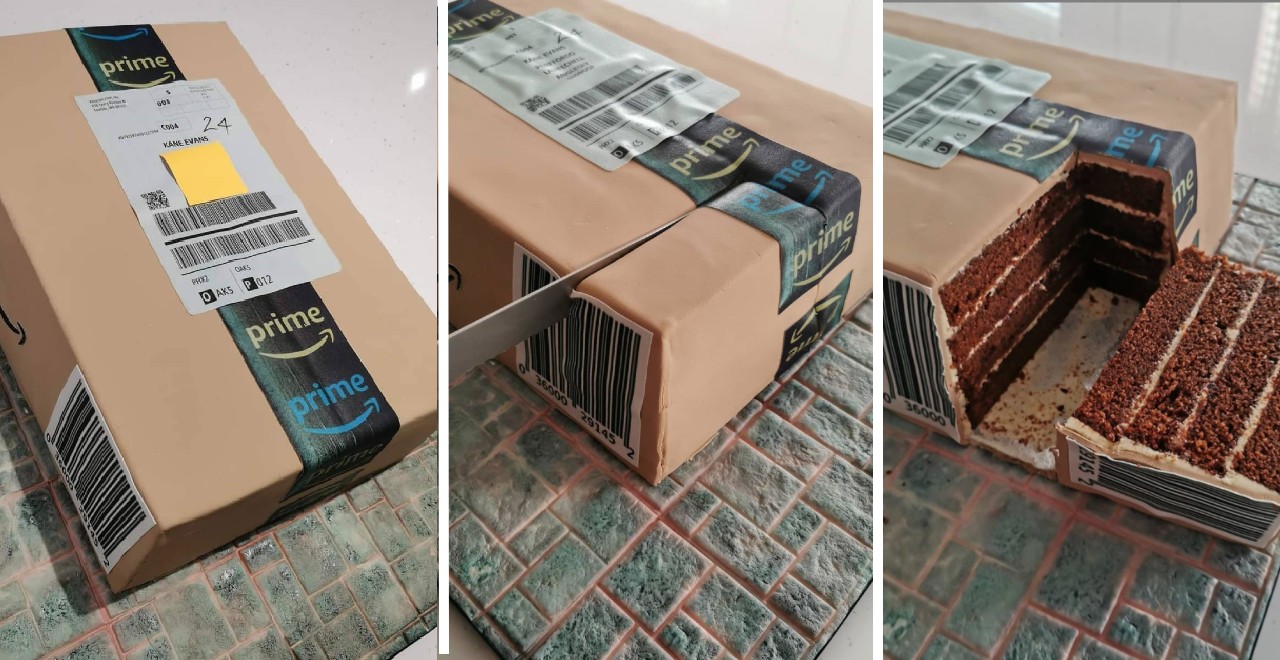 Everyone loves getting packages, but COVID has ramped deliveries up to a whole new level. The sight of a delivery person bringing a box to your doorstep can easily be the highlight of your day. With the rise of online shopping, the Amazon guy is the fulfillment of a few hastily-clicked decisions you made two days prior.
There's a guy in Wales who went so overboard with the online shopping during COVID, that his mom actually made him an Amazon-box cake for his birthday. And, it truly looks incredible. You know those frustrating videos where people are cutting into cakes that look like everyday objects (and even everyday people!) and you lose your mind? Well, this belongs in that pantheon.
View this post on Instagram
View this post on Instagram
She said her son thought it was just another box, but when he got right up on it he was blown away to realize it was no ordinary package.
Nina Williams is an award-winning cake designer, but this has to take the cake (pun v. much intended) for best quarantine cake. She said the four-layer chocolate, raspberry jam, and buttercream cake was the toughest one she's ever made. It took her two days to complete her masterpiece.
Her son said it was the best cake she's ever made. And ultimately, nothing says pandemic birthday like eating an Amazon box alone with your parents.