Upgrade Your WFH Space With This Dual Screen Laptop Monitor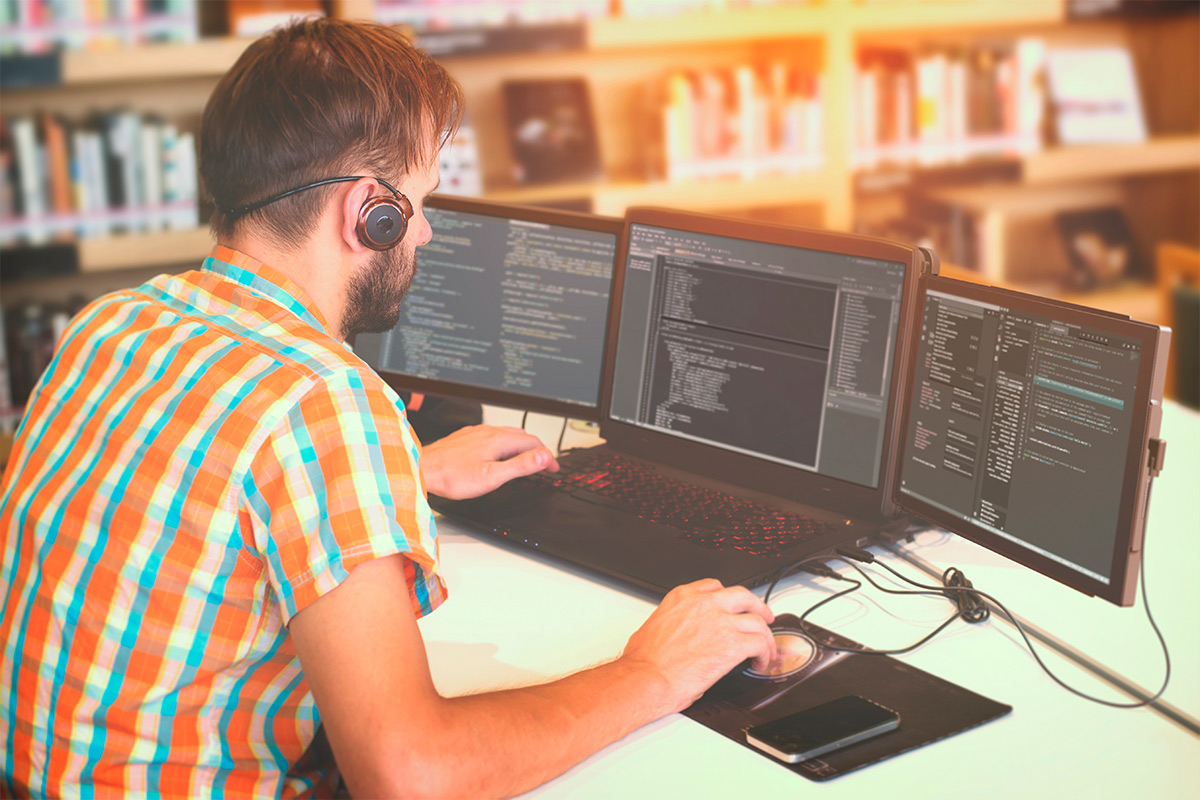 Want to upgrade your work from home situation? Sorry—getting your own apartment isn't an option, but we can offer you a better workstation. Compromises!
Whether you're knocking out a spreadsheet for work or helping kids with their homework, your laptop is working overtime. Blue light glasses can't work miracles; sometimes staring at that small screen for hours results in a headache or an existential crisis. And half the time, you just plain don't have adequate screen space to do your job efficiently. If you're in need of an extra monitor that can easily move from room to room, it's time to meet the Mobile Pixels TRIO: Portable Dual Screen Laptop Monitor.
The Mobile Pixels TRIO is the perfect laptop accessory, helping you with presentations, wide spreadsheet work, and multitasking. It turns your laptop into a dual-screen PC in seconds, giving you extra space in a super portable format. And it's available now for $44 off with code SCREEN44 at just $215 now. 
It's easy to see why the TRIO was successfully funded on Indiegogo for $1,452,559. Just plug it into your laptop and watch your productivity soar, boosting workspace up to 50% no matter where you are. It only requires one cable for power and data, and is compatible with most laptops, including Mac, Linux, Chrome, and Android devices via a USB connection. It also boasts versatility, as you can adjust the brightness to your liking and pick your optimum viewing angle no matter what the situation is with a full 270° rotation.
Find out why Buzzfeed, Geeky Gadgets, WIRED, Boston Business Journal, and more outlets have featured the Mobile Pixels TRIO: Portable Dual Screen Laptop Monitor. Upgrade your remote workspace for 2021 with this awesome laptop accessory, available now for $44 off the usual MSRP of $259 with promo code SCREEN44, making it a steal for $215 today. 
Prices subject to change.
Just a heads up, if you buy stuff using the provided links, The Dad may collect a small commission.