New Study Finds 70 Percent of Parents Use Google To Help Kids With Homework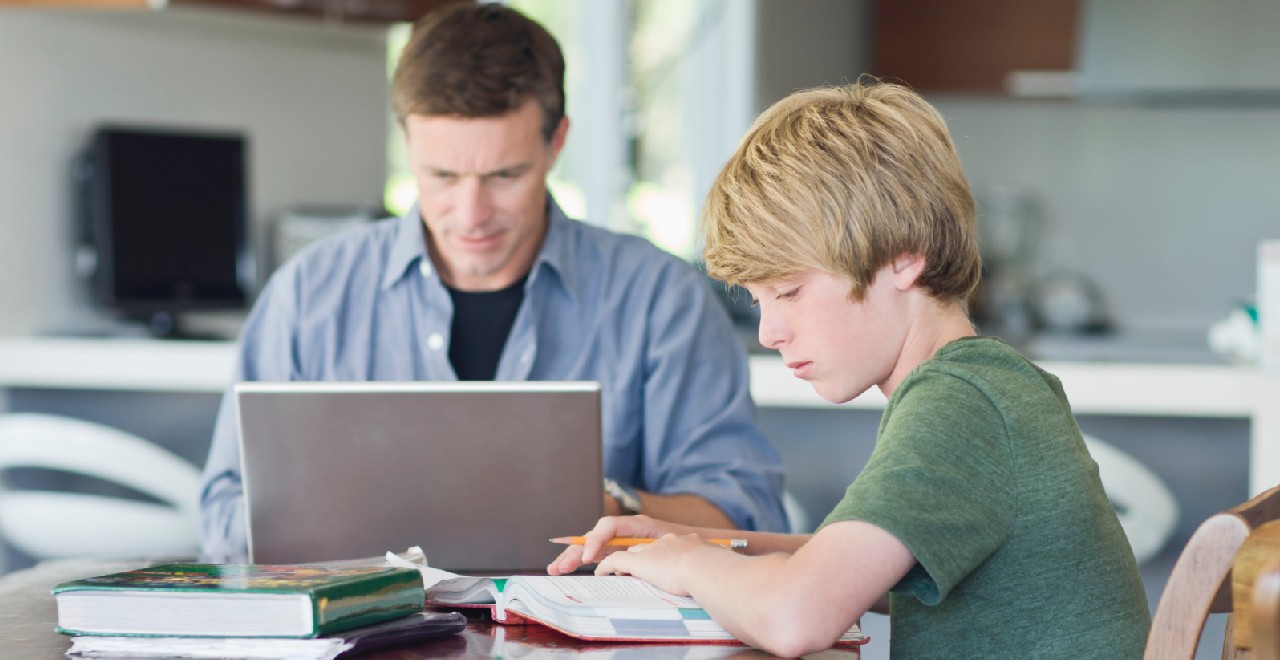 Helping your kids with their homework is a rite of passage for a parent. And what's tough is that it's getting harder. 5th-grade math in 2021 is not the 5th-grade math from 1991 or even 2001. The amount of homework kids are assigned has been skyrocketing as well, with some kids having hours of work every night. Don't feel too bad for parents, though, because we have a secret weapon: Google.
According to a new study by OnePoll and Photomath, a homework assistance app, more than two-thirds of American parents are jumping on Google to help their kids with their homework. And honestly? Why not? There is a serious argument to be made for the youth of America that knowing how to find the right answer (and a trusted answer), is more important than actually memorizing figures and equations. It's not that different than double-checking your work with a calculator.
OK, many teachers may not buy that argument, but even still, it can't hurt for a parent to double-check their work (and what they tell their kids) with a quick little Goog.
Numbers don't lie, and neither do we. If you're part of the 65% of parents who think math is harder now – we're not kidding when we say WE GOT THIS 💪https://t.co/WV3QkKS8t3

— Photomath (@photomath) February 4, 2021
The survey of 2,000 parents said that nearly 4 in 5 can recall some of the math they learned in school, they also said it was harder to help their kids with their homework. It did say kids will ask for help with homework, on average, five times per week. And when they do, couples typically negotiate (argue!) over who will help.
This is where it can be helpful for each parent to take ownership of certain subjects, so you both don't have to re-learn everything your kids do. More learning for us? God forbid! And really, that's why the Google option shouldn't be a shameful one.
The truth is, we did school, we made it through to the other end! Why should we have to do school two or three more times just because we had kids? That's when a friendly Google can save your night, and help keep your kid on the right path with their figures.