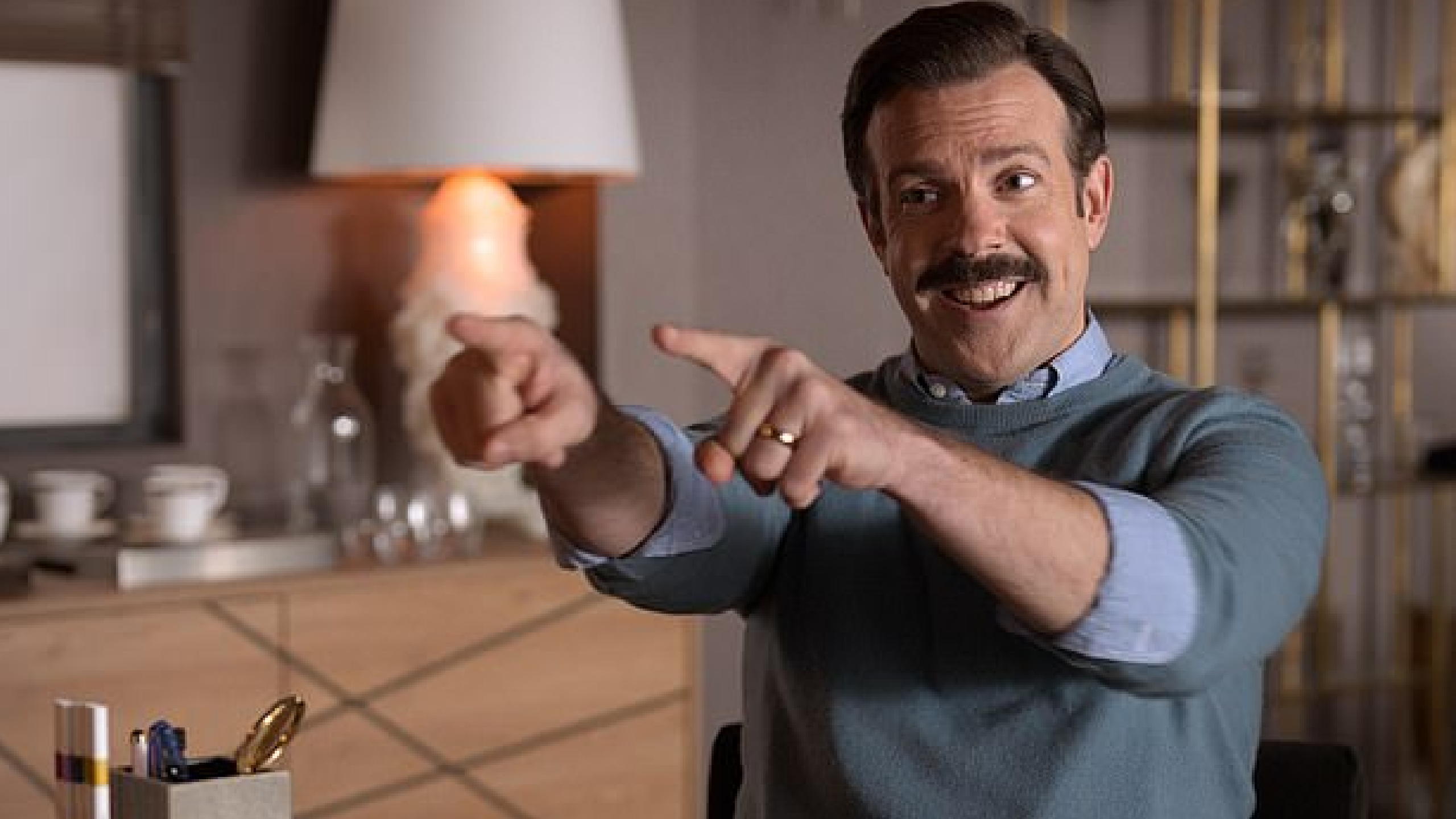 Credit: Apple+
"Ted Lasso" has become a smash hit for Apple+ and arguably the service's most important show. It came out of nowhere to become must-see TV during a time where we never needed it more and has since been rewarded with renewals and a large pile of Emmy Awards. And now, Jason Sudeikis and crew are getting the reward they were likely most interested in, as the entire crew got huge raises for a third season of the soccer comedy.
In an age of divisiveness and snark, it's truly wild to see a show about soccer and being nice become a sensation, but no one is more responsible for Lasso overcoming the odds more than the titular star itself, Jason Sudeikis. According to The Hollywood Reporter, he's reaping the reward for 'believing' as his salary was bumped up to $1 million per episode. Reportedly, he was paid around $250,000 per episode for the first two seasons.
'Ted Lasso' Stars, Writers Score Big Paydays for Season 3 (Exclusive) https://t.co/q8rcxgk6Xf

— The Hollywood Reporter (@THR) September 13, 2021
Season 2 debuted this summer to an audience six times as big as its season 1 debut. The show's relentless positivity and feel-good motif resonated with the audience as it quickly became a word-of-mouth favorite.
At first, it was just the handful of people you know with an Apple+ subscription or who love sports. Then the murmurs grew as converts were quickly won over and it became a groundswell by the end of the first season. With so many different streaming options, it is surprising a legit hit came out of one on the fringe. But it also says a lot about what was missing from the typical streaming diet, as Lasso's earnestness defied the odds.
Jason Sudeikis Will Reportedly Make A Million Dollars Per Episode For Season 3 Of Ted Lasso And He Deserves Every Single Penny https://t.co/yMsiXV6zV7 pic.twitter.com/PUfjAoD55E

— Barstool Sports (@barstoolsports) September 13, 2021
And it wasn't until season 2 that the show truly broke through. Yeah, it shot out of a rocket with season 1, pulling in any award nomination possible for a television show. But that first period was full of love and encouragement. It wasn't until season 2 that the haters came out of the woodwork that you knew the show had reached a new level.
It's the lifespan of ANYTHING in the digital age, whether you're a new TV show or just a TikTok guy drinking soda on a skateboard, the haters will come for you when you've become big enough. The show has been able to keep things interesting and true to form while continuing to gain steam throughout the second season.
Even before season 2, Apple+ renewed the series for a third season. Reportedly, the original concept for the show involved a three-season story arc. So it's possible season 3 will be the final one for Lasso and AFC Richmond. Or perhaps the critical acclaim, audience fervor, and big dollars will help spur the creators into finding more places to take the characters.
Either way, the people behind one of the best new shows in the last year have gotten the big paydays they all richly earned.