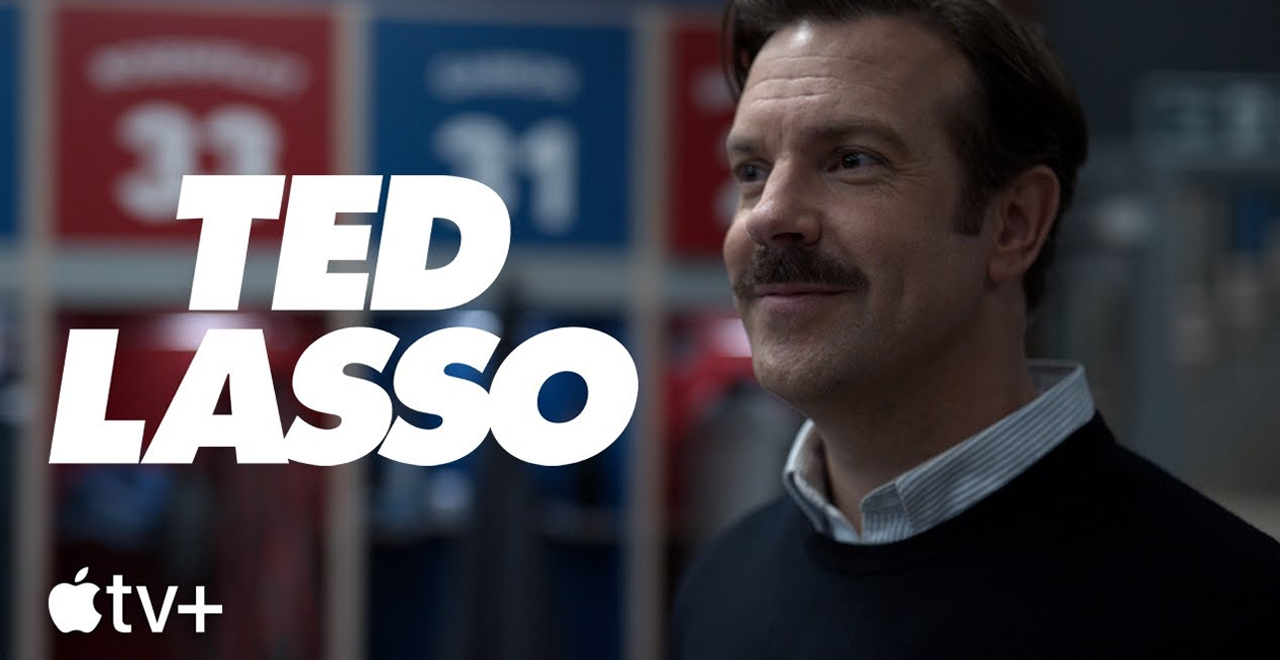 Credit: YouTube/Apple TV
2020 has not been a lot of fun.
I feel like I start every one of these articles the same way lately. Between the pandemic, the wildfires, the murder hornets, the death of movie theaters, a presidential election that has everyone on edge, the state of the world is looking pretty bleak.
We could all use a little bit of sunshine, and I have just the thing. It's called Ted Lasso, and it's the cure for what ails you.
Ted Lasso (the show) is a weird duck. For one thing, it's on AppleTV+, which I only have because I got a free trial with my phone or something. For another, it's a TV show that's based around a character who was initially created for a series of promotional spots for NBC Sports.
Odds are you haven't seen this show. Its first season ended a few weeks ago, and it was promptly renewed for not one but two additional seasons, per The Wrap. And after spending my fall watching the show after half-heartedly deciding to give it a shot one night, I couldn't be more thrilled to have more Ted Lasso coming my way because, quite simply, the show is A DELIGHT.
I couldn't care less about soccer. I hate marketing synergy. I don't even like AppleTV+ get that PLUS outta here anyway! But I LOVE Ted Lasso!
Jason Sudeikis, best known for his lengthy stint on Saturday Night Live, stars as an American Division II college football coach who heads to England to coach a soccer team. It's a little fish out of water absurdity, but not a lot; it's a little Parks and Rec optimism; it's a little Major League (the owner of the soccer team has a less than noble reason for hiring Lasso), and it's a lot of smiling. Like NONSTOP smiling.
The man behind the show is Bill Lawrence, best known for the similarly light-hearted Scrubs, and he explains why the time is right for a positive show about a clueless American.
"The perception of what Americans are abroad right now is — it's a bummer when you hear it firsthand," Lawrence told TheWrap in August. "It's literally overweight idiots with guns on their back. That's not from me, it's from other people. So we started to really obsess with what's the version of the clueless American — when we're doing some fish-out-of-water stuff and shooting overseas — that we want to show?"
Lasso may be clueless about soccer, but he understands people, and he knows how to bring a team together, even a team filled with skeptical footballers from all over the globe. The curmudgeonly veteran, the snotty prima donna, the timid team manager, the team groupie… slowly but surely Ted Lasso's relentless cheer and incorruptible belief infects everyone on the team, and everyone watching.
I hate cheer. I hate morning people and earnest people and smiling and sunshine. But I flat out LOVE this show. It never failed to make me happy, every single episode, every single week. If you're looking for a little pick-me-up, a fun bit of escapism that doesn't require a ton of thought, an enjoyable, kind-hearted show that makes you feel good about being alive, I can't recommend it more.
If you've been considering giving AppleTV+ a shot, Ted Lasso is a great reason.