LEGO's Botanical Collection Lets You Build Her Flowers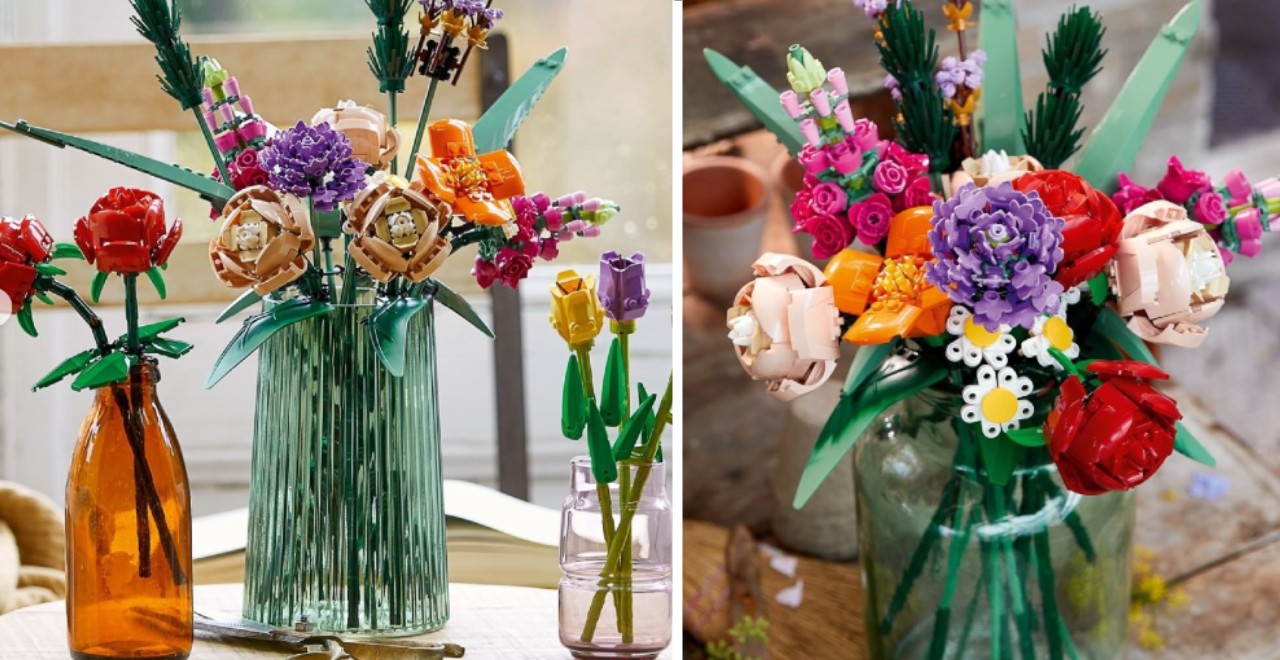 Buying your significant other flowers is always a nice gesture. But then they die, and generally look pretty gnarly before you finally pull the plug and dump the vase. What if there was another way? A way to get flowers that LIVED FOREVER, but still required some more effort than buying a cheap synthetic arrangement? That day has come, with the new LEGO Botanical collection, a pair of intricate builds that are the newest adult-level kit from the toy company.
View this post on Instagram
Let's be real, Legos have always been awesome, and always fun for even adults to play with. It can be really cathartic to build something cool out of hundreds (or thousands!) of tiny pieces, with the very real risk that even one misstep could end with tiptoeing around your house to avoid a painful discovery. But, once finished, you can't really show off your creation in a prominent spot in the household. The Mrs. isn't going to be down with putting your kick-ass Millenium Falcon in the family room, or your LEGO Batmobile in the kitchen.
But the understated vase of flowers, or a peaceful Bonsai tree? Those, my friends, have staying power. That's the angle behind the hype for the new sets. The LEGO Flower Bouquet and LEGO Bonsai are the first two offerings from this new line and are on sale now. The sets do include parts made from plant-based plastic, so it's not like they are entirely fake.
And what better time to lock this in than right before Valentine's Day? You can buy yourself a relaxing project (it's way more gratifying to put together Legos than IKEA furniture) that also checks the box (maybe?) for the holiday.
At a time when we could all use a new way to relieve stress, a Lego spokesman said the customizable botanical collection could be the answer:
"I think many people are looking for ways to change their mood and relax. We are delighted to be able to help you seek comfort in your busy daily life through this beautiful Lego botanical collection."
The first two sets are on sale now on the Lego website and at stores across the country.
The LEGO Flower Bouquet ($119) and LEGO Bonsai ($86) are available on Amazon.
Just a heads up, if you buy stuff using the provided links, The Dad may collect a small commission.