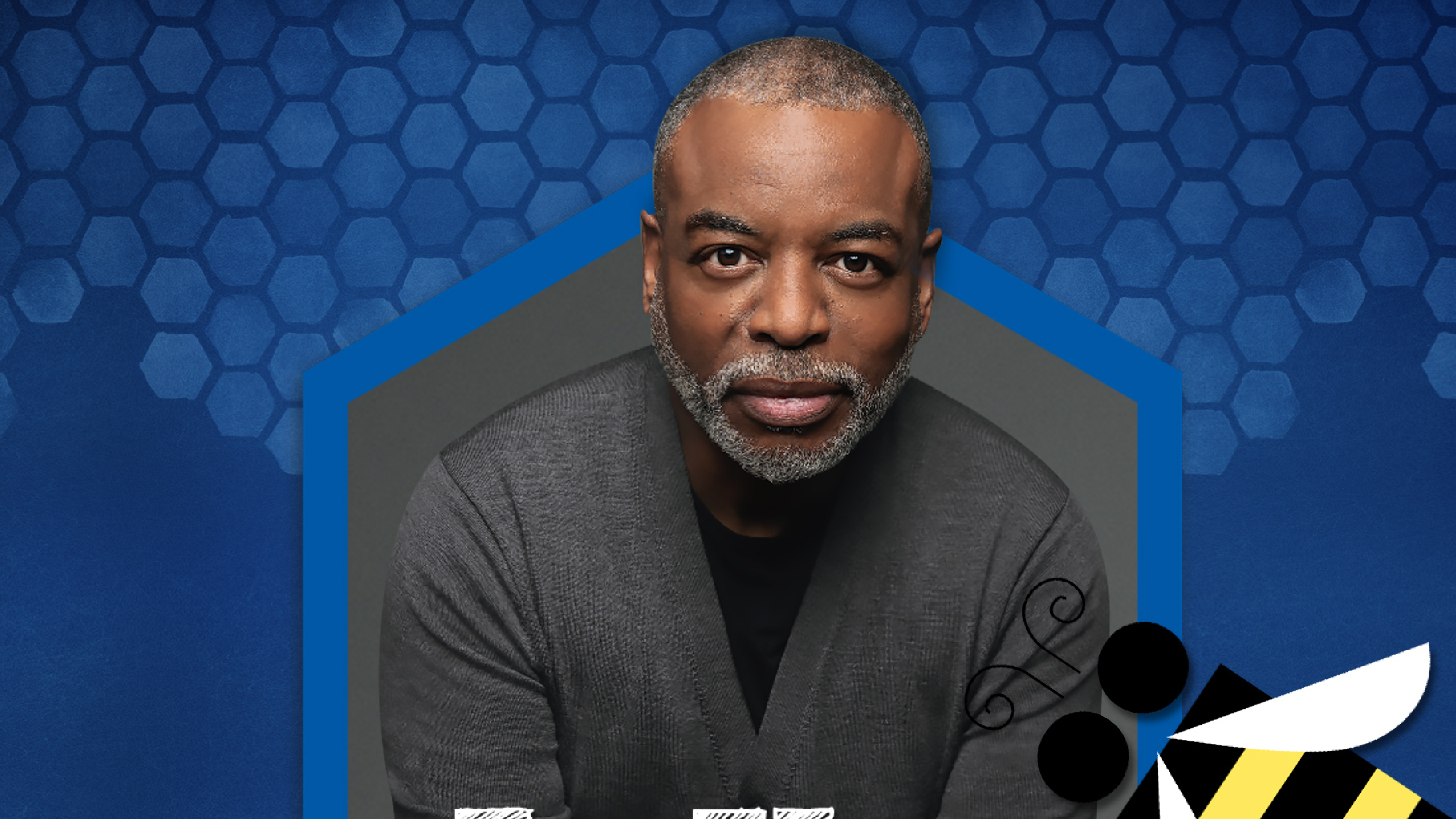 Credit: Twitter/SpellingBee
It has been a truly wild year for LeVar Burton. He got to live his dream of hosting Jeopardy!, the internet rallied to support him to be the permanent host. He dealt with the loss of that dream, got a new show, and has now been tabbed to host one of the most iconic youth knowledge contests, the Scripps National Spelling Bee. The organization announced Burton would be the host of the 94th National Spelling Bee in early June.
"Hosting the Scripps National Spelling Bee will be an honor," Burton said in a press release. "Like a lot of folks, I look forward to the competition every year and am excited to be a part of this wonderful tradition that celebrates excellence."
Take a look at who we booked! 📚 @levarburton will host the 2022 Scripps National Spelling Bee.

An accomplished actor and lifelong children's literacy advocate, Burton will host the Semifinals and Finals, broadcast on @iontv and @Bouncetv.

Learn more: https://t.co/S2PHE32nDs pic.twitter.com/1RGxpXhLR5

— Scripps National Spelling Bee (@ScrippsBee) December 16, 2021
Burton has a legacy of celebrating excellence, going back to his time hosting Reading Rainbow, the career pivot that endeared him to a generation and opened up his future to so much more.
The executive director of the Scripps National Spelling Bee said selecting Burton to host the event "aligns with the mission" of the bee.
"To have such a prominent advocate for children's literacy involved in this special and unique competition is a perfect match," he said. "We have the same goals: to educate tomorrow's leaders and build reading competency in all young people."
Burton is the man. That's what it comes down to. This is a simple enough hosting gig for him, but he'll help draw a lot of eyeballs to the event that would've missed it otherwise. The cultural cache the spelling bee has may be dimmed by not being on ESPN this year. Instead, the contest will air on ION and Bounce, which are owned by Scripps.
Burton's attachment may force more people to figure out how to actually watch it and it adds to his legacy of celebrating knowledge. He said in a recent interview that this latest gig was a no-brainer.
"I want to normalize the pursuit of knowledge in this culture. That wouldn't be a bad thing, would it?" he said. "Not just making stuff up and calling it a fact. Achievement through knowledge, scholarship, putting in the work to gain the reward."