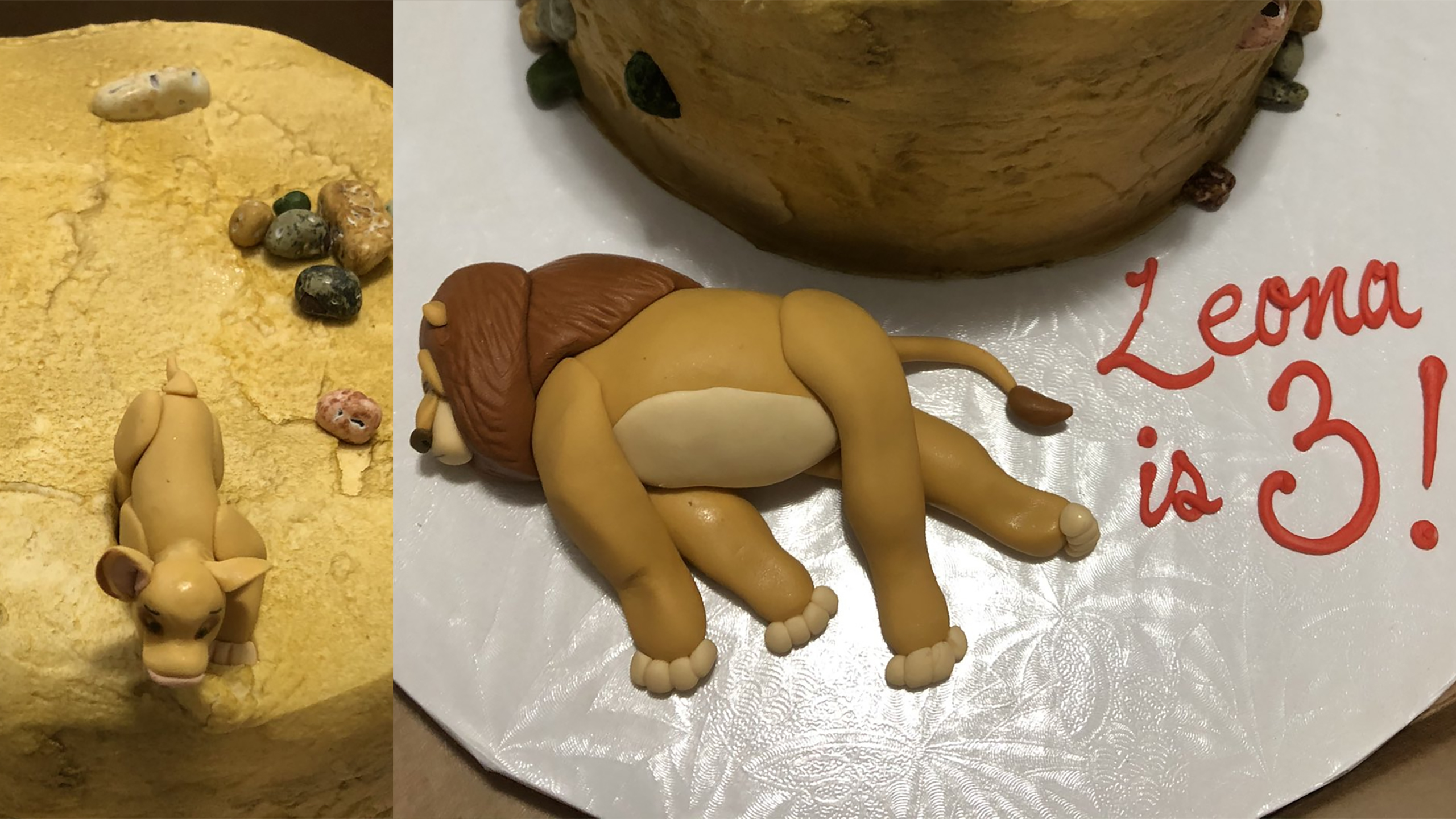 Credit: Twitter/caseyfeigh
It can take years to classify someone as a genius, but when it comes to this particular 3-year-old, we think it's safe to make the call. She asked for a Lion King birthday cake, but not just *any* cake. She wanted one specifically depicting Mufasa's death. And her reason is truly inspired.
She wanted a "Mufasa dies" cake, she said, "because everyone will be too sad to eat the cake and it will all be for me."
Her uncle shared the killer picture on Twitter.
My niece turned 3 today!! She asked for a Lion King cake but specifically the moment where Mufasa dies, because "everyone will be too sad to eat the cake and it will be all for me." pic.twitter.com/UOatqCUSj0

— Casey Feigh (@caseyfeigh) May 29, 2021
That is an outstanding cake. Could not be more tragic. And true to form, the young girl was thrilled with the outcome. It got nearly a million likes on Twitter and her mom too embarrassed to order the cake in person, so she emailed the bakery instead. The Thirsty Whale Bakery in Minneapolis came through in a huge way.
View this post on Instagram
Of course, because it's the internet, after the Tweet went viral, Buzz Killington and his pals said the kid has no empathy. Her mom told TODAY Parents that her daughter is plenty empathetic and sweet, she's just savvy as hell.
And hilarious. She should enjoy that cake, and we should all look forward to her 4th birthday when her cake depicts the first 10 minutes of Up.