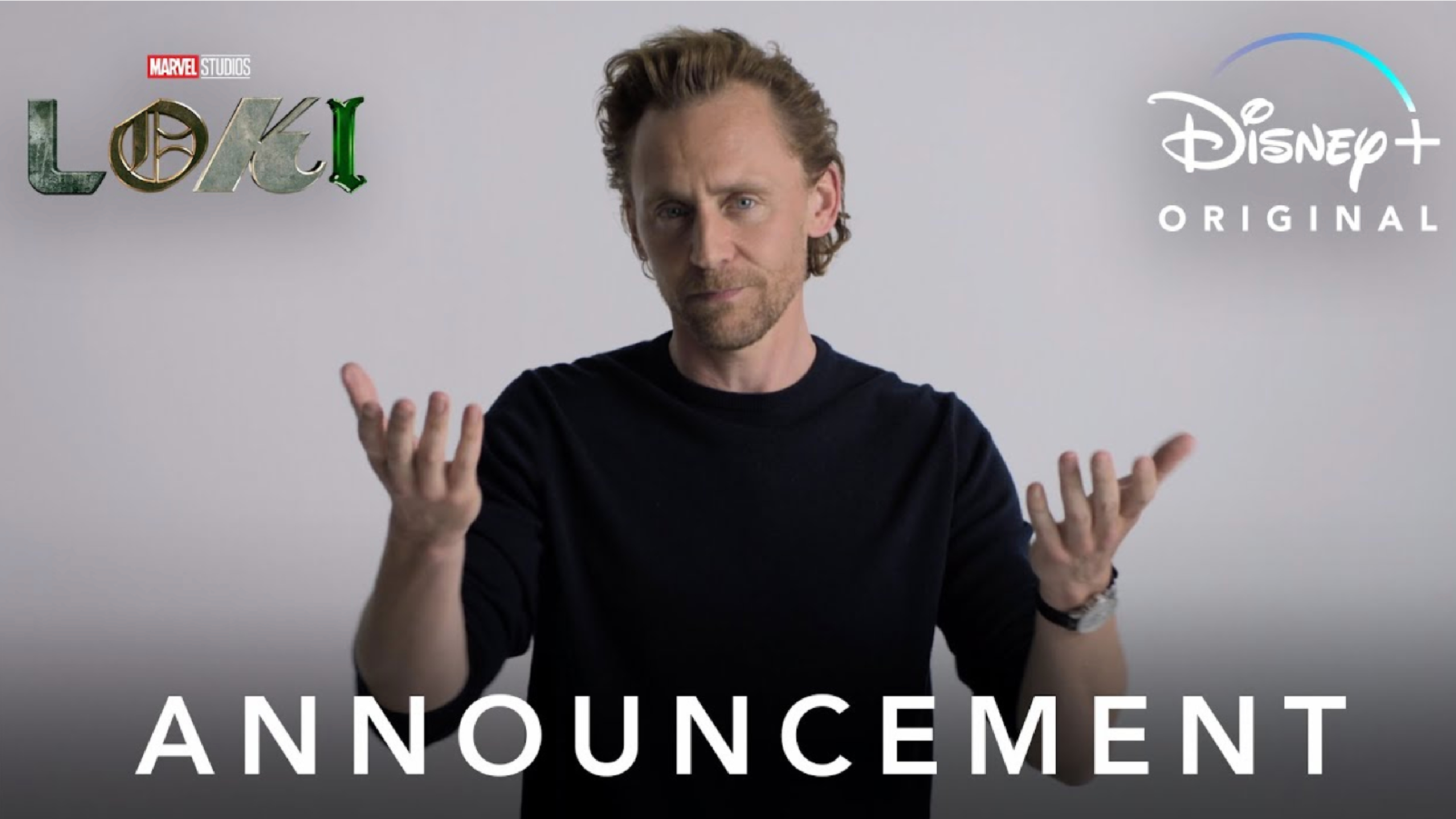 Credit: YouTube/Marvel Entertainment
The God of Mischief strikes again. Loki star Tom Hiddleston made a "surprise" announcement on Marvel's YouTube channel that the upcoming show will do something its predecessors, "WandaVision" and "The Falcon and Winter Soldier" never did; premier in the middle of the week.
The video started with your typical Marvel superhero montage. Think the emotional score, a series of superhero images, only to get quickly interrupted by Hiddleston, who claims Loki is always left out of the big montages. And, he says, he also acts heroically. And is charming, and cunning, and then, well, he decides to prove it.
"Why don't I prove it?" he said. "Wednesdays are the new Fridays."
Both of Marvel's previous shows, WandaVision and Falcon and the Winter Soldier both premiered on Fridays. With a mid-week release, Loki has the chance to capture more of that "water cooler" hype. At least, that's the hope from Disney execs. This isn't *just* about Loki being mischievous, it's part of a larger Disney+ experiment on release timing and what works best to get new content onto the screens of fans.
The idea with the original Friday releases was the shows could dominate the weekend and then the discussion would carry over much of the next week, in advance to the next episode dropping. We'll get a different schedule this time, and we'll see how it plays out for the hotly anticipated "Loki".
"Loki" premiers on WEDNESDAY, June 9th on Disney+.