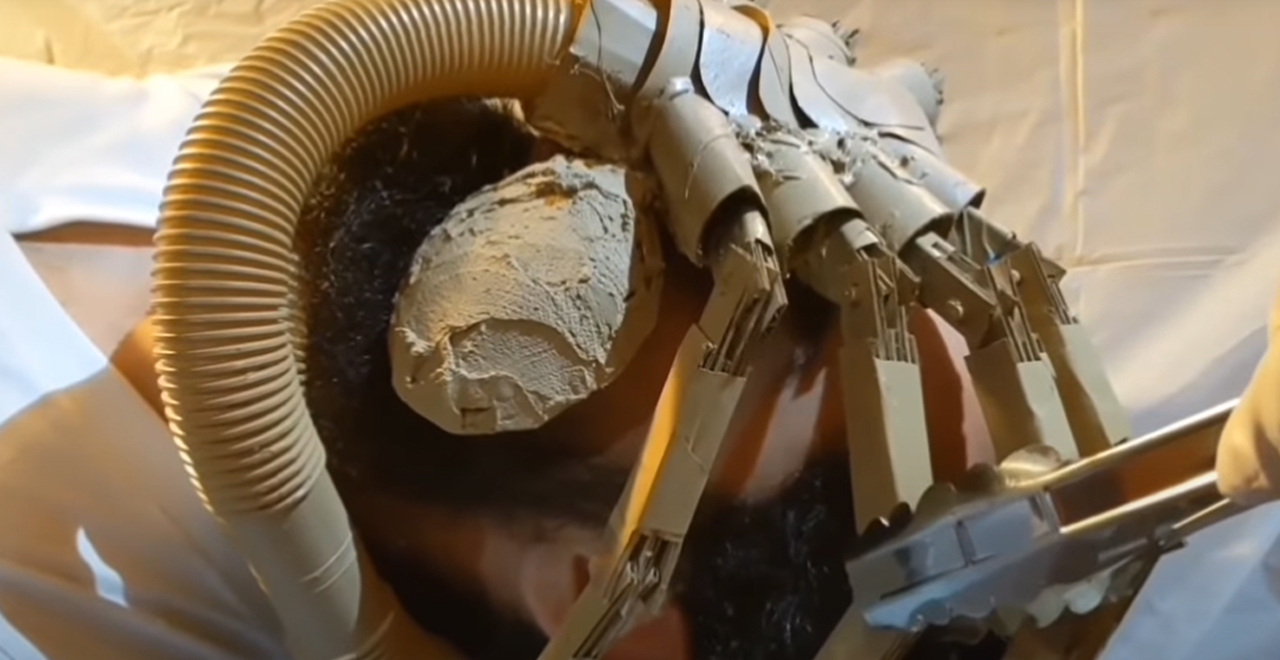 Credit: YouTube/Cardboard Movie Co
One of the upsides of being quarantined at home for months on end is all the extra time you have. Even with remote schooling and working from home, we're all spending a lot more time together, in the house. Parents aren't going out to dinner or the movies, errands are limited, kids don't have playdates or playgrounds to go to, there are no long commutes to the office, etc.
For many of us, this extra time isn't amounting to much more than a lot of binge-ing TV shows and drinking beer. But some people are taking advantage of the quarantine to exercise their creative muscles by learning guitar or a new language, or increasing their TikTok output, maybe even writing a novel.
The people behind the Cardboard Movie Co. channel on YouTube have been spending the quarantine making low-budget remakes of classic movies. Their latest effort? ALIEN.
The five-minute, cheap-as-dirt version has solid set design, good costumes, and features all your favorite Alien touchstones, including the xenomorph and the face-hugger and the iconic chest-bursting scene, and is remarkably effective, both at being entertaining and at making me feel lazy.
Check it out: