Dad's Lucky Coin Helps Michigan Man Win TWO Multi-Million Dollar Prizes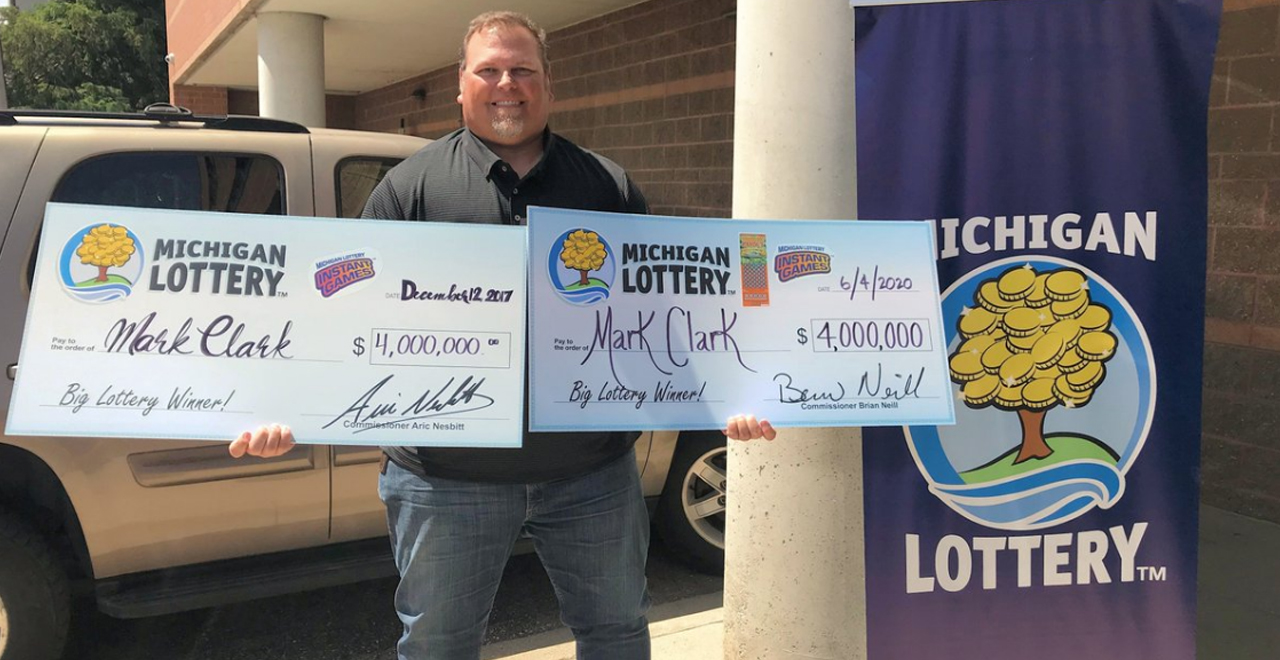 Everyone has a story about a lucky trinket. Maybe it was a penny you found that had your birth year on it (oh neat), maybe it's a watch you inherited from your dad that wear as a reminder of him (sweet). Maybe it's something inexpensive that was there when something lucky actually did happen (cool), and maybe it's something that brought you millions of dollars (wait wtf?!).
That was the case for Mark Clark, a Michigan man who won $4 million in the lottery in 2017. He took the lump sum payment of 2.5 million, retired early, and spent his newfound freedom going fishing with his dad and with his son. That time with his dad proved to be extra special, as he passed away a year ago.
Clark continued to still play the lottery on occasion and used a lucky coin his dad had given him a decade ago to scratch off his most recent ticket. And believe it or not, his dad's lucky coin paid out in a big way, as Clark won another $4 million prize.
Meet Mark Clark! Winner of TWO $4 million Lottery prizes and the luckiest man in Monroe County! 💰💰 ➡️ https://t.co/lkddneYV81 pic.twitter.com/DQCRhp6ahz

— Michigan Lottery (@MILottery) June 22, 2020

At this point, having won the freaking lottery twice, Clark's next money move should be selling that lucky coin. Sure, plenty of people carry some overvalued talisman, but very, very few of them have a proven track record like Clark's. He should be shopping that coin to the highest bidder, much like a horse trainer sending his Derby-winning horse to stud.
Or, you never know, maybe Clark's lucky coin will bring him a third winning lottery ticket someday.