Relationship Argument Leads Couple to $177K Lotto Win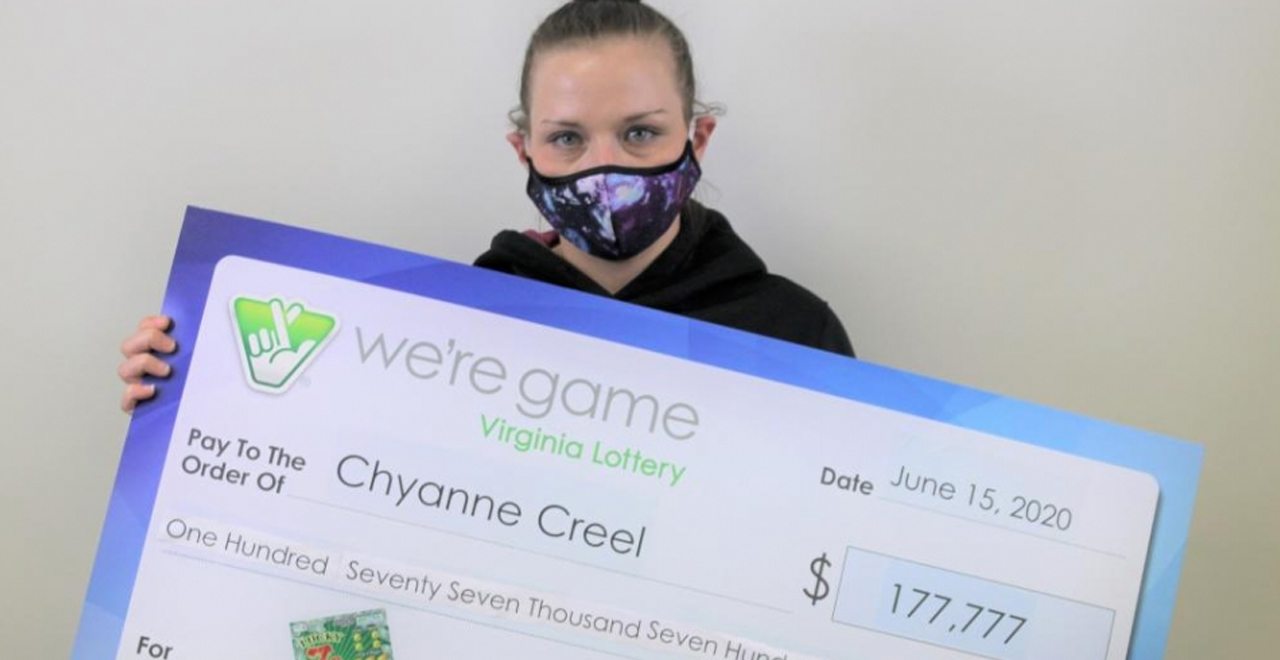 Relationships aren't easy. There's always going to be disagreements, arguments, and fights about those arguments. That's a healthy part of the relationship (assuming those fights aren't WWE-style), as ignoring problems can just make them worse. For one Virginia woman, having an argument with her boyfriend paid off with a lottery win and hopefully, they don't argue about splitting it. because the payout was substantially more than the $1 jackpot we previously reported on.
Like, literally, in real money, not in relationship building or coming to a better understanding of each other. Chyanne Creel got into an argument with her boyfriend and they decided to go for a drive to cool off.
When they stopped for gas, she sent her boyfriend inside to buy some snacks (essential) and some lottery tickets (why not?). One of the scratch-off tickets hit the grand prize of $177,777. She won almost $200K because of this fight.
There are some important lessons we can all take away from this. She didn't elaborate on what the fight was about. Was it about improperly loading the dishwasher? A disagreement about the distribution of household chores? Could they not come to an agreement about what to watch on Netflix?? Who knows what the magical elixir was here? So, the take away is to ignore what popular literature would tell you about not sweating "the small stuff."
Instead, sweat it, sweat it all. Never miss a chance to argue or fight, and make sure to chase every single argument with a lottery ticket. This is a proven path to success both financially and in a relationship. Is she grinding your gears because she's hogging the remote? Don't hold back, because that could be what brings a massive influx of cash into your lives.
I mean, sure, she hit the big prize on odds that were greater than one in a million. So yeah, it may take some time for this path to bear fruit. But even if you don't deliberately go searching for an argument, at least you know in the back of your head, should you find yourself in a fight, there is more than one way to make-up and get lucky.