Macaulay Culkin-Inspired Glitter Fart Bomb 2.0 Punishes Porch Pirates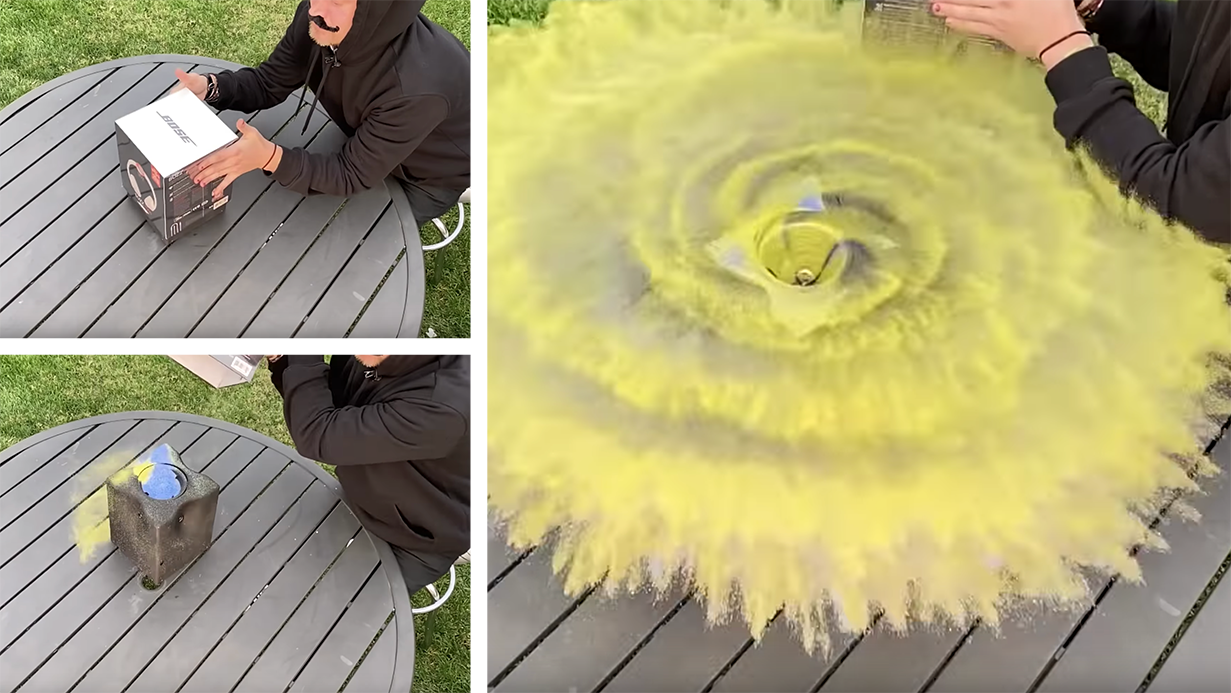 YouTuber, former NASA engineer, and shenanigan connoisseur Mark Rober is back again this year with the Glitter Bomb 2.0, ready to give porch package pirates a colorful taste of justice. Last year, someone stole a package in front of Mark's front door and the police were unwilling to do much about it, so he created his original Glitter Bomb.
The box was designed to look like it contained expensive electronics, but actually concealed recording devices, GPS tracking, an exploding glitter booby trap, and fart spray that spritzed the surrounding area every few seconds post-activation. Pure karmic bliss.
Well, one year later, Mark is still feeling salty about stolen packages and decided to up his own glitter bomb game with the help of the original holiday prankster himself, Macauley Culkin.
Mark claims to have spent six months retooling his glittery bait package, streamlining the overall design, concocting a much more potent fart spray, and adding Home Alone and police radio chatter sound effects. The result is a nightmare-level experience all wrapped up inside a box of fake Bose "Buzz" headphones, appropriately named after Kevin McCallister's bully of an older brother.
Mark distributed the rigged boxes to 10 volunteers all over the country – no thief in the continental US was safe this time. One porch pirate even recognized the ex-NASA engineer's handiwork, citing the previous year's video (which has since garnered 77 million views).
Interestingly, one particularly stupid co-conspirator decided to simply keep the box rather than participate in the experiment as planned. He completely cut communication with Mark—a known genius with a pension for intricate pranks—in an attempt to get away with his treachery, so the engineer did what anyone would do: He subscribed the guy to the Church of Scientology and sent creepy, awkward postcards in the jerk's name to everyone living in general vicinity to him.
Also, in hopes of highlighting Good Samaritans along with these thieves, Mark placed packages with recipient contact info in public areas. The folks who attempted to return the boxes unopened were met by Mark who awarded them $400 for their good deed.
"Because that was the opportunity cost for them when they made the right choice," Mark explains in the video.
As for all the porch plunderers covered in glitter and fart spray: Merry Christmas, you (literally) filthy animals.