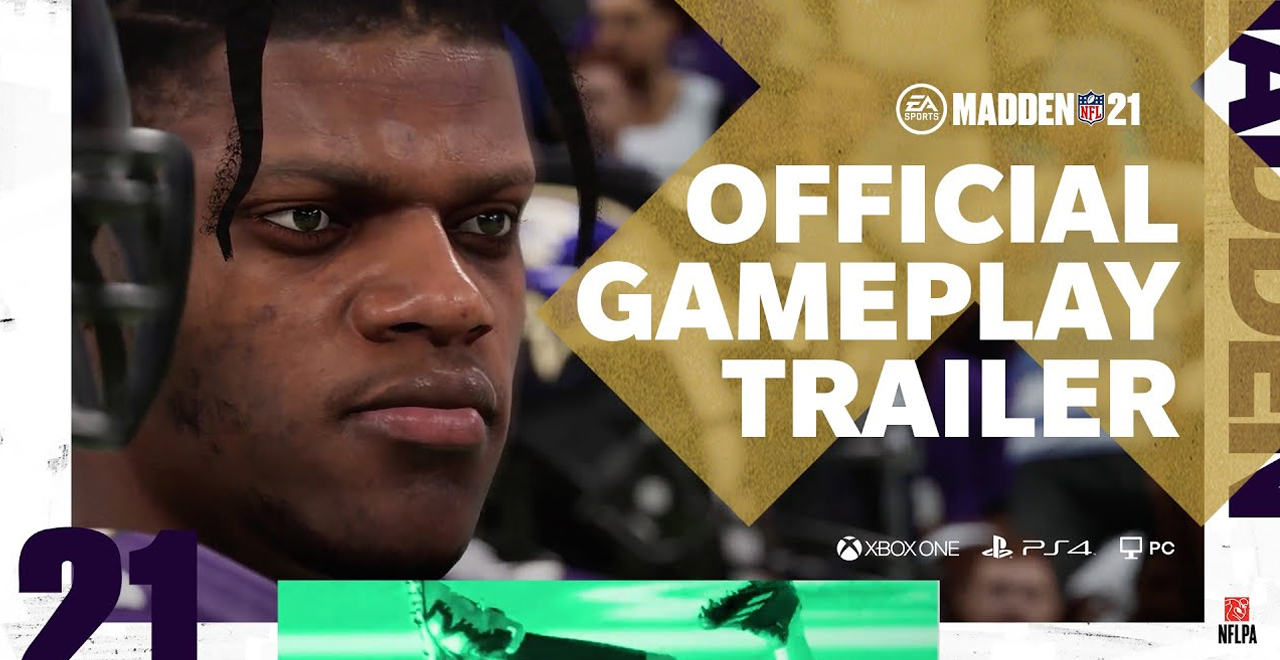 Credit: YouTube/EAMADDENNFL
Last Christmas, my son got a PlayStation. This was before the quarantine hit, so I had no idea how much he'd be playing it, but I was excited to finally be able to play Madden again. I hadn't so much as touched a controller or taken a computerized snap since Marshall Faulk was on the cover. Turns out the game has gotten a lot more realistic, both graphically and in terms of gameplay. You practically have to be a football coach to be able to call the right play!
A few months ago, we got the official announcement that the Baltimore Ravens' young QB Lamar Jackson, reigning NFL MVP and two-time playoff flame-out, was getting the controversial, but coveted, spot on the cover. Some people think the game's cover-boy is cursed to get injured during the season, but Lamar isn't worried.
Maybe because he knew things were about to change?
EA Sports released Madden 21's trailer today, and even I, someone who has barely played the game in over a decade, can tell something new is afoot. There are a bunch of changes to gameplay, as EA attempts to make it more customizable than ever.
SportingNews breaks down all the changes and new features, and you can see some of them for yourself in the trailer:
Madden 21 gets released on August 25, 2020. But if you have EA Access, Origin Access, or Origin Access Premier, then you can play three days earlier on August 22, 2020. The trailer also says if you preorder Madden, you'll also be able to play three days earlier.