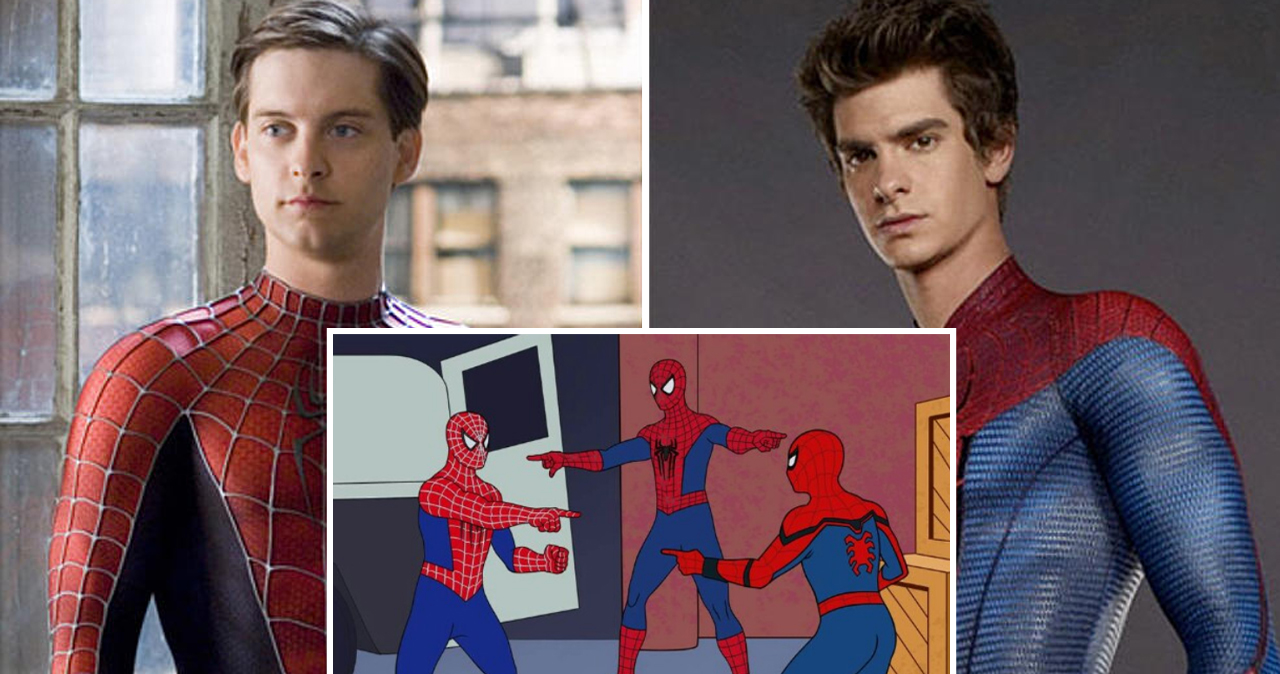 Credit: Sony/Marvel
It was starting to seem inevitable, to be honest.
When the news broke that Jamie Foxx was reprising his role as Electro in the next MCU Spider-man movie, it initially seemed strange. Why would Foxx play the same role he played in the Andrew Garfield Spider-man series that no one liked and most of us have forgotten? Then the news broke that Benedict Cumberbatch was bringing his Dr. Strange to the Spider-man sequel as well, and suddenly it started to make sense.
The MCU is delving into the multiverse. Or at least the Spider-verse.
Now, with the news that Garfield and Tobey Maguire may also appear in Tom Holland's next Spider-man flick, the cat is out of the bag. Spider-man Into the Multiverse did it first, albeit in animated fashion, and DC is doing it with the Batmans in the forthcoming Flash movie, and now the MCU is getting into the game with Spider-Man.
We probably should have known something was up when JK Simmons showed up as J. Jonah Jameson at the end of Spider-man: Far From Home, especially since that film's Mysterio also mentioned the multiverse. But it wasn't until the recent series of announcements – some of which remain rumors (the Maguire/Garfield news is out of FanDom Wire), but it all adds up – that it became obvious. The rumor is that the three Spider-mans will join forces to defeat their foes in the final act of the movie.
If these reports are true, odds are the multiverse will play a role in the MCU's post-Thanos phase. This was already hinted at with the title of the next Dr. Strange movie – Dr. Strange and the Multiverse of Madness – but Dr. Strange is a unique character whose abilities allow for multiple realities, at least in theory (as we saw in Infinity War). The fact that the multiverse is spreading into Spider-man as well may mean it will become a unifying part of the next round of MCU stores.
It's a bold, complex idea that will take a lot of work to pull off, but it's also an exciting way to top the Infinity Stones saga. Here's hoping they manage it!