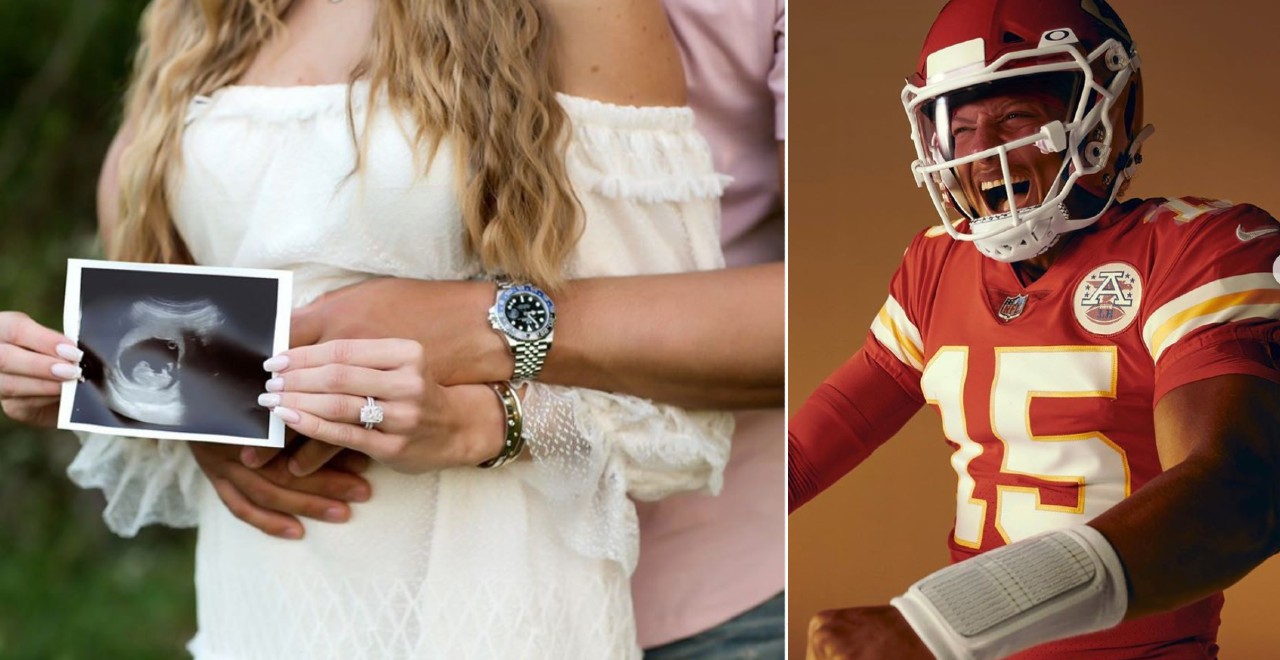 Credit: Instagram/PatrickMahomes
Nobody in sports is having a better time than Patrick Mahomes. Sure, 2020 has been unspeakably bad for many, but Mahomes is straight-killing it. He won a Superbowl and was named the MVP (and had an awesome postgame moment with his dad). He slayed the fabled Madden Curse. He gave his longtime girlfriend an engagement ring on the same day he got his Super Bowl ring. He signed a contract extension worth HALF A BILLION DOLLARS (potentially). He became a part-owner for the Kansas City Royals. And soon, the Superbowl MVP quarterback for the Kansas City Chiefs will be getting an even more impressive title: Dad.
Mahomes and his fiancé announced this week they were expecting their first child.
View this post on Instagram

Everything is coming up Mahomes. Sure, an incredible year off the field. But he also earned the richest contract in sports history and is still on top of his game, as he has easily been the best quarterback in this young NFL season with nine touchdown passes and zero interceptions.
WE ARE NOT WORTHY pic.twitter.com/yV60jozpF8

— Barstool Sports (@barstoolsports) September 29, 2020
And once you add dad strength to that? Look what it did for Mike Trout. Mahomes may never lose another game. Congrats to the happy couple and their future super-athlete.
View this post on Instagram