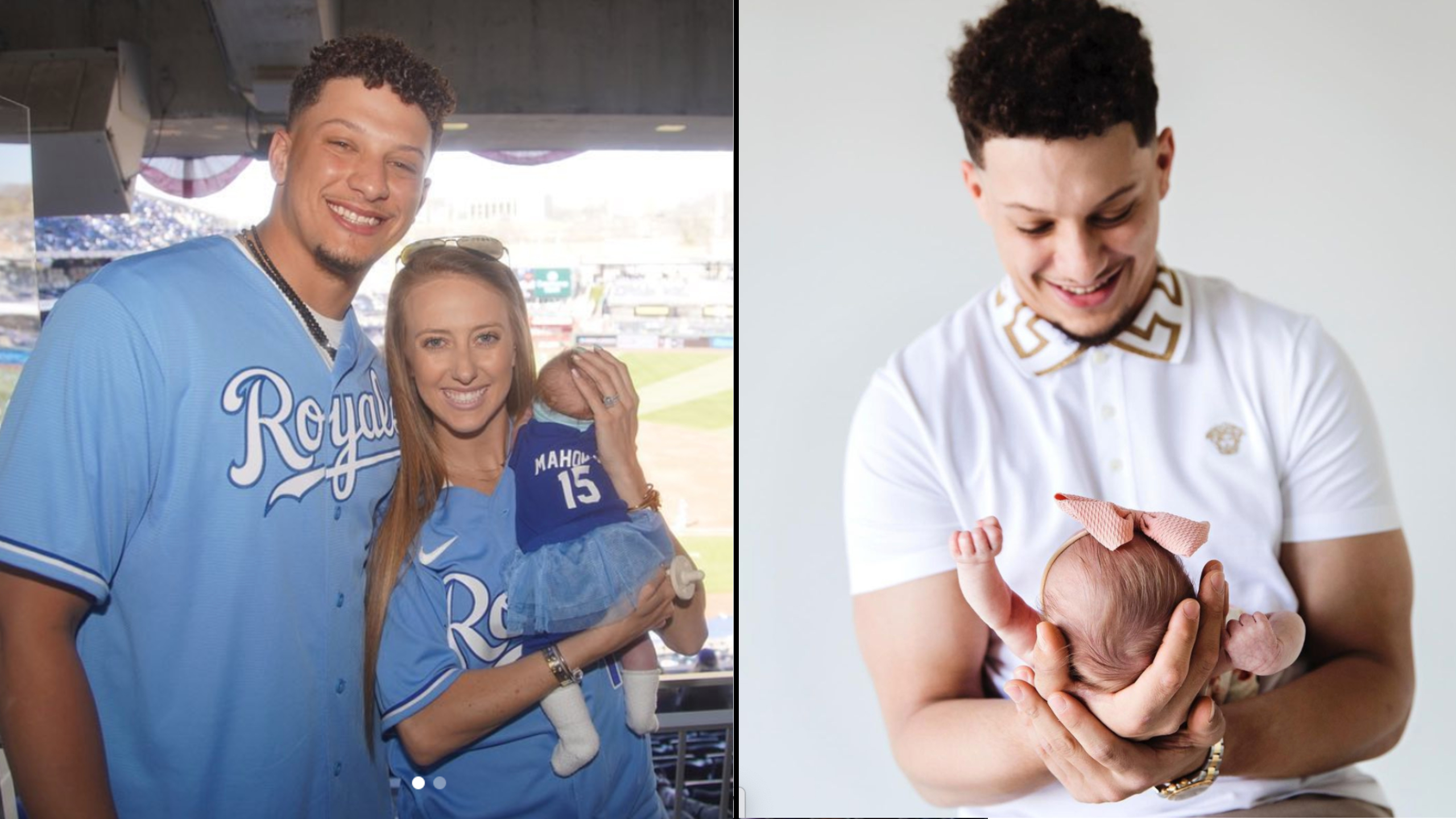 Credit: Instagram/patrickmahomes
One of the biggest young stars in sports, Patrick Mahomes is charting his own path. He broke the Madden curse, became a Super Bowl MVP, and even became a part-owner of an MLB team. He got one of the biggest contracts in NFL history, came up one Tom Brady short of a second straight Super Bowl, but now he's dealing with his biggest challenge yet; becoming a girl dad.
Mahomes and his fiancee welcomed their first baby to the world earlier this year. Mahomes has been adjusting to life in the dad club and has opened up in a press conference about what it's been like for him.
The biggest thing he's had to give up since becoming a dad? Golf and video games. "Definitely not as much golf and video games," he joked in the interview when asked what has changed about his life.
View this post on Instagram
That may be the most relatable thing Mahomes has done. Every dad can relate to having what now feels like ALL THE TIME IN THE WORLD when you don't have kids. It's hard to even imagine that much freedom, even with the demands of being a world-class athlete. Golf and video games are two of the best recreational outlets out there, and every dad probably cringed a bit hearing him say that, recognizing it in our own lives.
And yeah, 'not as much' isn't zero. You still gotta make time for yourself, it just happens a whooooole lot less than it did before. It can be a little easier to jump on the Xbox for some Rocket League or Call of Duty than it is to play 18 holes, but both are still tricky to pull off with an infant crawling around.
You pretty much get to the point where you have to decide between two precious things, like sleep or another hour of gaming with your squad. There's always gonna be a trade-off, that comes with the territory.
View this post on Instagram
Mahomes said they have still been able to do a few little trips as a new family of three, but they want to spend as much time with their daughter as possible, especially during the offseason.
"I mean it's a special thing you want to be around her as much as possible," he said. "We still take trips here and there but we're able to take her with us, luckily enough, and be able to spend time with her as much as we can."
And being a dad has been the biggest learning curve of all for the star quarterback, harder than breaking down opposing defenses.
"I've had to learn a lot there, probably more than I've learned in my entire life until till now," Mahomes said. "How to take care of a baby and raise a little baby girl and try to make, give her the best opportunity and the best life as possible."
That's the dad journey right there. Learning a lot, trying to give them the best life, loving every bit of it while also mourning the little pieces of your old self that slide away in the process.
And then when she's a little older, Mahomes will learn a whole new level of dad, the one where he has a little partner riding in the golf cart of holding controller 2.