Mamma Mia… There Are Gender Reveal Lasagnas Now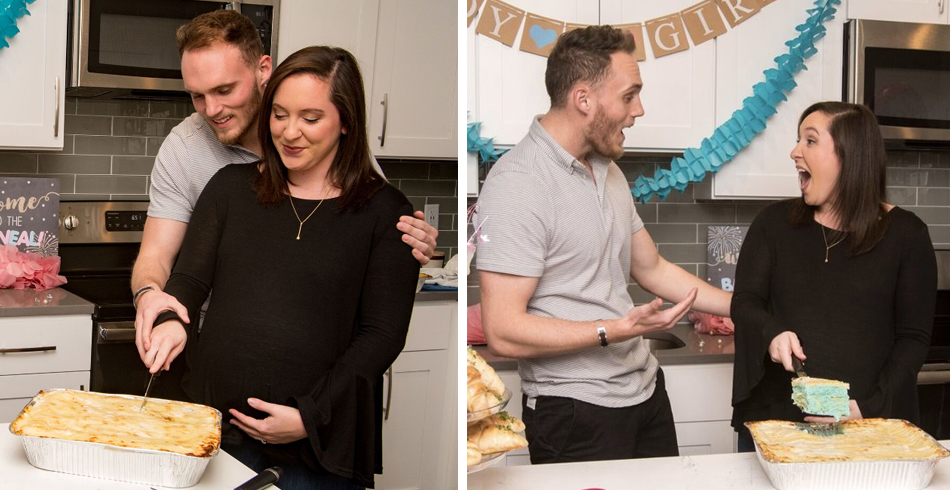 Look, we know things are generally terrible nowadays, which makes it really hard to have to tell you this, but the newest trend in revealing a baby's gender is…
Lasagna.
Yes, because 2019 couldn't just be a normal year where terrible things didn't happen, Villa Italian Kitchen had to go and ruin a timeless Italian entree.
For $140, you and your significant other can slice into this giant noodle dish together to discover the sex of your unborn fetus based purely on the carefully food-colored layer of cheese. Also, if you're more worried about carbs than how objectively horrible that previous sentence was, the package also comes with your choice of a garden, Greek, or Ceaser salad.
Sure, slopping hunks of colored cheese and sauce is objectively better than starting wildfires, but should that really be the gauge we're using, folks? Just because you aren't burning down acres of land doesn't mean you get a free pass to destroy beloved American-Italian cuisine.
Fortunately, the New Jersey restaurant boasts that its colorful creation is still a 100 percent authentic lasagna, with pasta, ricotta, and Alfredo direct from Italy, so it should still taste decent (as long as you don't look at it directly).
The unnerving Italian meal serves twelve instantly regretful guests who will all cheer and feign smiles as you take your overly surprised Instagram pics. #LasagnaReveal #blessed