Man Gives Mom Picture of Jesus – Except It's Actually Obi-Wan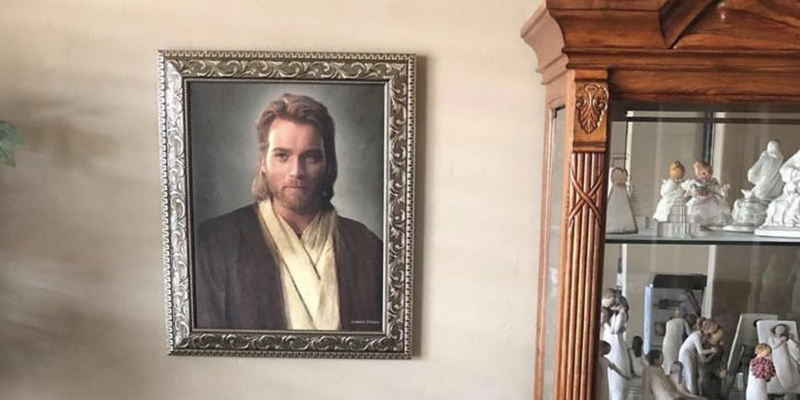 To many people, Star Wars is their religion. They wait in line for every release, they dress up as their favorite characters, they create fan fiction. They worship at the altar of George Lucas.
For other people, religion is their religion. In the United States, Christianity rules the roost, which means George Lucas takes a backseat to Jesus Christ.
For one mom who fell victim to a hilarious prank on Christmas, Star Wars and Christianity have merged. And the son who pulled the prank doesn't know how to undo his deed.
Ryan Buchanan of Utah gifted his mom with a nice portrait of her lord and savior Jesus Christ, only it was a framed image of Ewan McGregor as Jedi Master Obi-Wan Kenobi. And mom still doesn't know.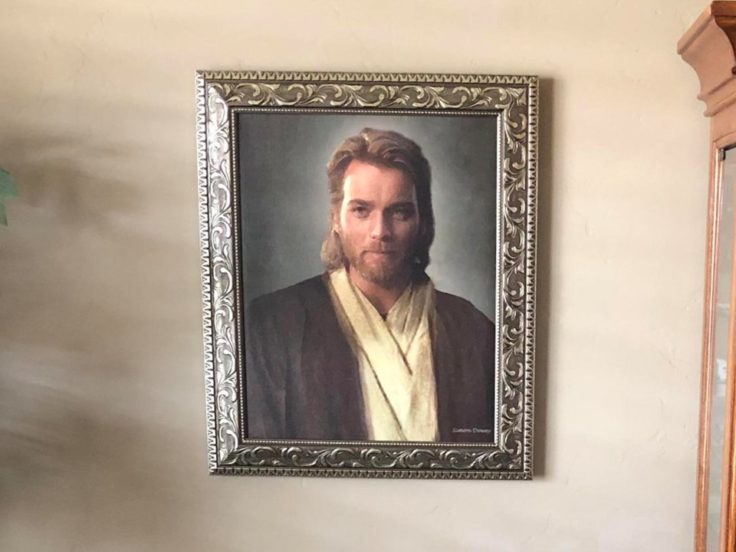 Buchanan took to Reddit to share his prank and the pickle it has gotten him into.
"I've made a huge mistake. Mom loves her Jesus Christmas present and I'm not sure how to get out of this thing alive when she figures out."
To his credit, it's a great painting, and Obi-Wan and the popular image of Jesus definitely share some similar characteristics – a resplendent head of hair, a stylish robe, bright blue eyes. Their similarities even go beyond physical attributes – both are patient teachers, both spent some time in the wilderness, both were betrayed by close friends.
Ryan's mom and dad are Mormons and aren't familiar with a lot of popular culture, the funny son told INSIDER, which explains how he pulled it off.
He eventually confessed to his father, who told Ryan that maybe Mom wasn't as clueless as she seemed after she remarked, "There is something off about that Jesus picture. I'm not totally sure I like it."
Here's hoping she's as forgiving and patient as a Jedi master. And also Jesus.