George Lucas Admitted Boba Fett Survived Return of the Jedi but Palpatine Didn't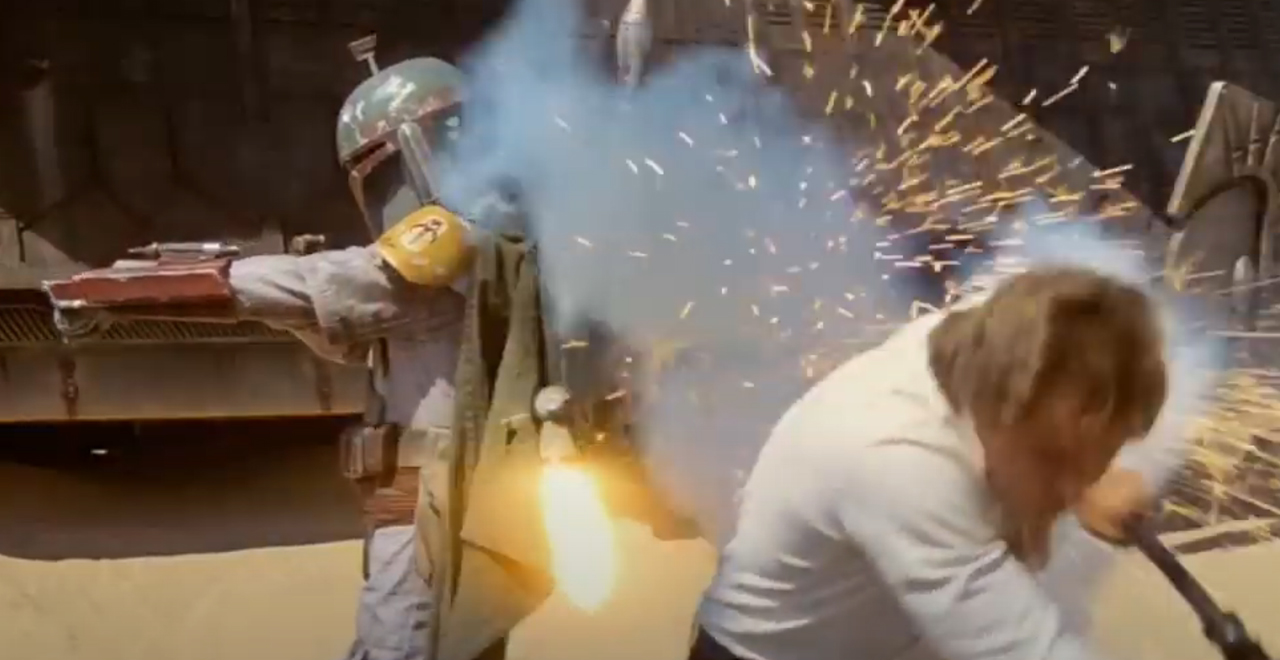 There are few creators out there like George Lucas. An experimental filmmaker who helped launch the blockbuster era with his groundbreaking space fairytale, Lucas will forever be revered as the man who created Star Wars, the most enduring pop-culture franchise of the past 50 years.
He'll also forever be vilified as the man who ruined it, by having Han shoot first, by inexplicably adding a musical number to Return of the Jedi, and for creating the sequels. Lucas, perhaps tired of being attacked by increasingly rabid fans, sold Star Wars to Disney, and for a while, people seemed happy. Until The Last Jedi, and Solo, and The Rise of Skywalker soured many fans on the new Star Wars too.
When your story gets this huge, there's simply no pleasing everyone.
Disney keeps trying though, clearly tailoring some of ROTS' moments to fans upset by Rian Johnson's radical changes in TLJ, and with The Mandalorian, the Star Wars universe's first live-action TV show. It was recently announced that the second season of the Disney+ show will fill in some of the backstory surrounding Emperor Palpatine's resurrection and that it will feature Boba Fett, another character long-thought vanquished in Return.
Some of these new ideas seem like they couldn't possibly have Lucas's blessing, but it turns out it's not that simple.
Lucas is actually fine with Boba Fett having survived the Sarlacc pit, and even told an old colleague as much, as that colleague revealed in a Reddit AMA.
Yes, he does. I have been in meetings with George where he confirms that Fett survived. If it comes from George then it's true!
But the man who created the Jedi, the Death Star, and midichlorians, is less down with the Emperor's return.
Years ago, Ian McDiarmid, who has played Senator Palpatine/the Emperor across all 9 movies, admitted that Lucas once told him that the Emperor was indeed dead at the end of Return. Although, Lucas also allowed for one possibility: that the Emperor could be cloned back to life. Which is indeed what happened in the last movie – or so we've been told via other means.
Star Wars has been out of its creator's hands for some time now, but he will never fully be free of it. And based on some of the "new" ideas at play in a galaxy far far away, the feeling is mutual.