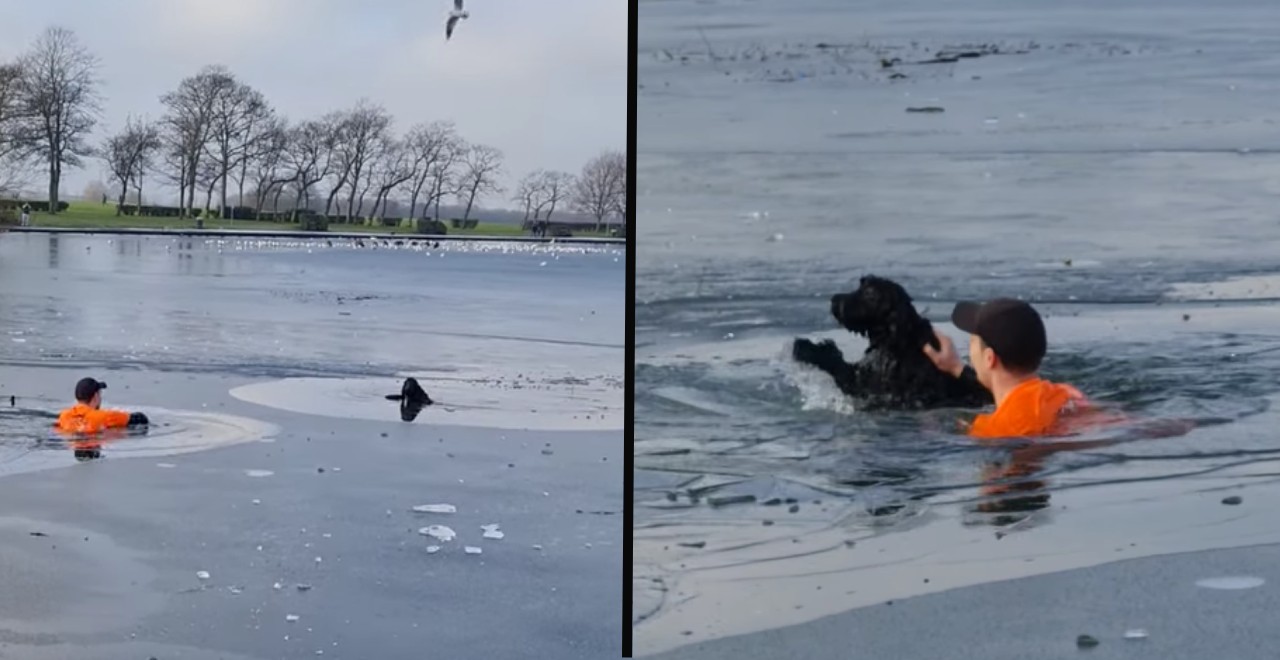 Credit: Facebook/Paula.Town
Watching normal, everyday people do something heroic is always badass. This time, the hero of the story was a jogger, who was just going for a run in England (where he lives). He saw a dog in dire trouble, struggling in icy waters. So he did what none of us would, and he dove in to fight through the ice and save the dog.
The entire thing was actually caught on video, as a bunch of people watch the hero in action and do…very little else to help the situation.
The man, Darcy Pell, told a local newspaper he was "not a hero, he just saw a dog in need," which is exactly the way a hero would describe it.
The family's dog had fallen in and kept trying to get out, but was slipping on the ice. Pell saw the situation and handled it, like a dang pro. Which, he sort of is, as he reportedly has cold-water swimming experience. He is the hero we need, not the hero we deserve (although the hero the dog deserves, probably, dogs are the best).
Not only is it heroic, but the nonchalance the man has about all of it is also truly awesome. He commented on a local community Facebook group about it, saying (again) he's not a hero, and that it was no big deal. He said his buddy gave him a jacket and he just continued on his run.
"Just glad the dog was happy to carry on its walk after," he wrote.
You have to be a dedicated runner to stop in the middle, dive into an icy pond to save a drowning dog, and then KEEP RUNNING. The minds of runners are truly wired differently.