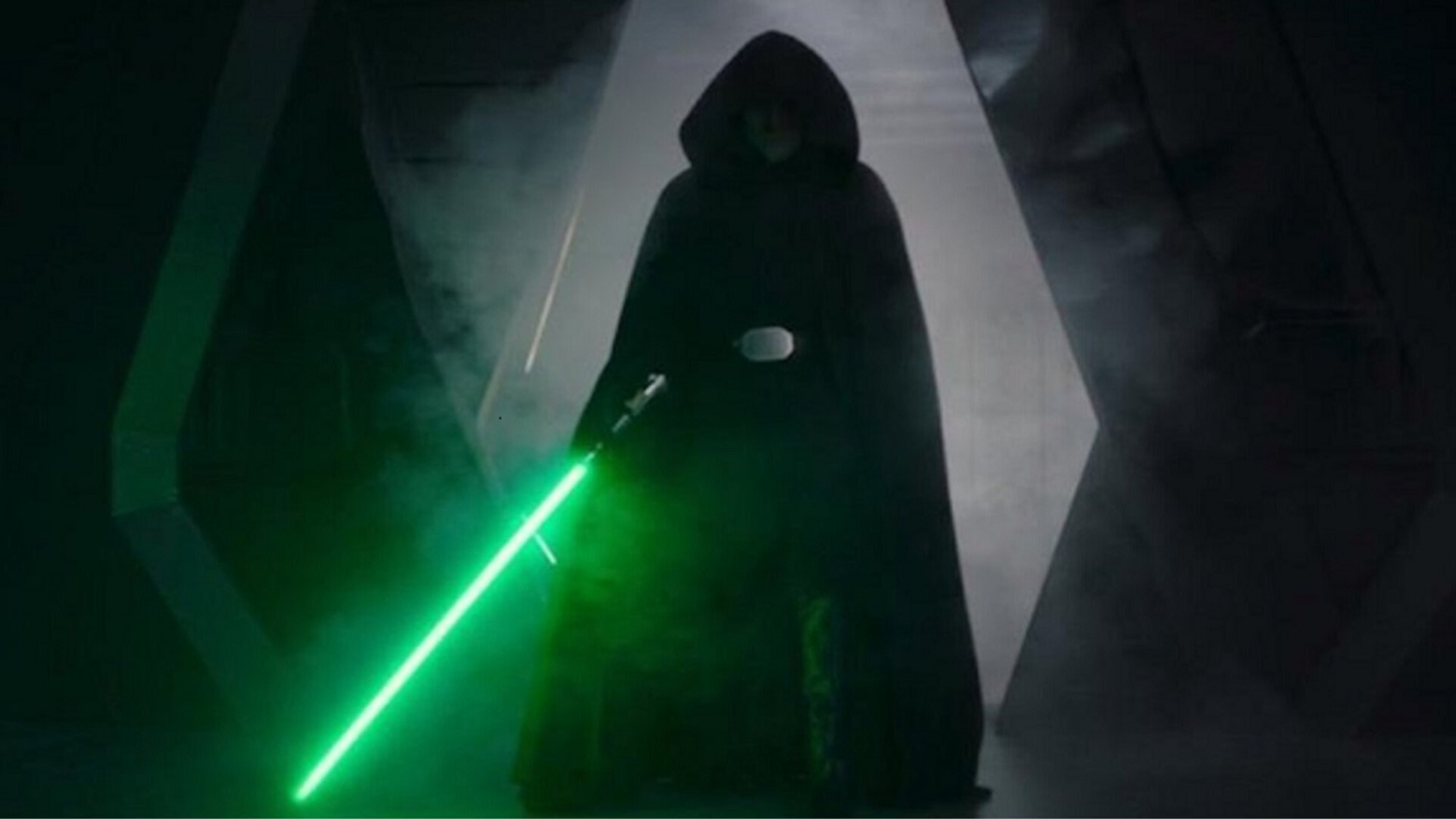 Credit: Men's Health
The Mandalorian is in a bit of limbo. The Disney+ hit – which just nabbed a whopping 24 Emmy nominations! – about a bounty hunter and the adorable pop culture sensation Grogu, (aka Baby Yoda) hit a major inflection point at the end of its second season.
In the finale, Grogu was rescued by Luke Skywalker, presumably to go train as a Jedi, leaving Din Djarin seemingly without purpose. It was a huge moment for the show, and for fans. Now Disney is filling some time in the off-season with Disney Gallery: The Mandalorian – Making of the Season 2 Finale, about the season 2 finale and Luke Skywalker's heroic arrival.
The first season of the docuseries was part round-table director's discussion, part behind-the-scenes featurette. On August 25th,  we'll get more of that special blend of insight on making a Star War.
The press release describes the episodes as "a behind-the-scenes look at the making of this celebrated 'chapter' of The Mandalorian, with a focus on the technology used for recreating Luke Skywalker. It delves into the collaborative process, including working with Mark Hamill, to create an authentic and fitting recreation, and explores the immense pressure and responsibility the filmmakers had in bringing back one of the most important characters in film history."
We'll get a glimpse at how they made Mark look like Luke again – a much younger Luke – and maybe even the rationale behind bringing him into the show. Hopefully, they'll provide us with some hints about what's next – for Grogu, Din Djarin, and The Mandalorian as well.