Mario Kart Virtual Reality Is Bananas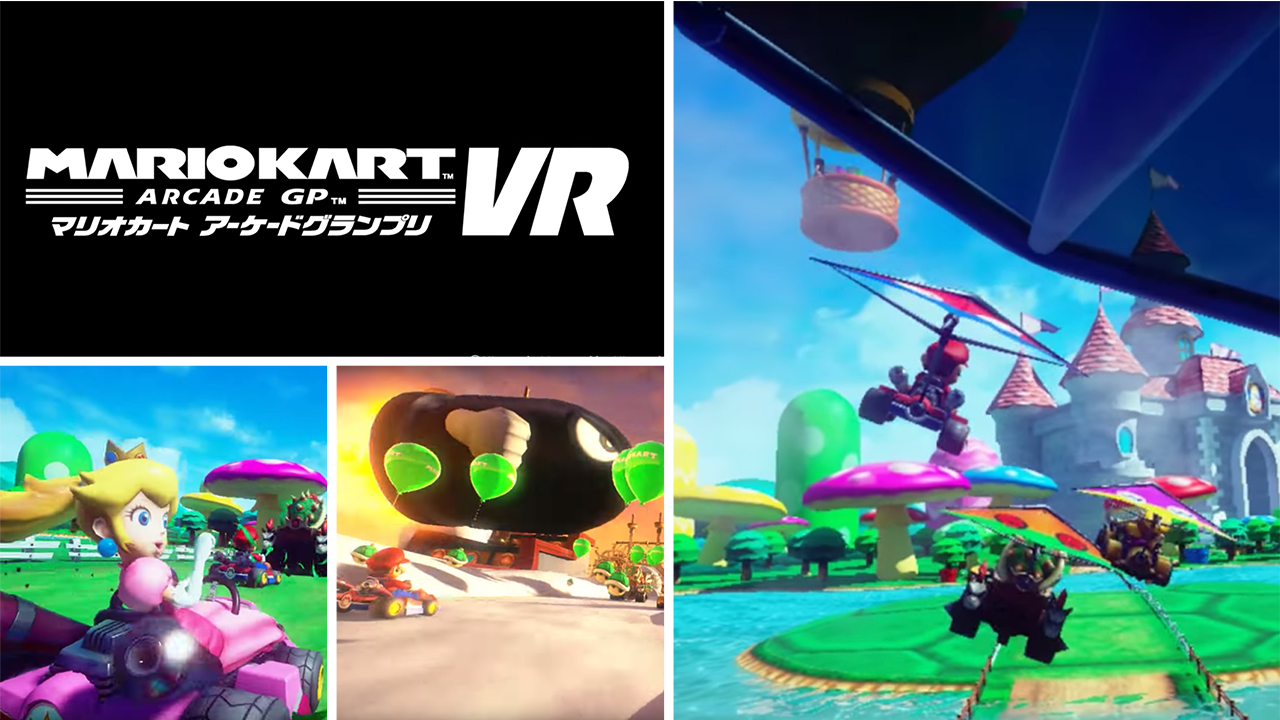 Every gamer worth his salt has daydreamed about what it would be like to cruise around Rainbow Road and fling turtle shells in first-person, and now it's finally a (virtual) reality.
Mario Kart VR has already been making waves in Japan and London, but it's finally made its way to the States and people are losing their damn minds over it. The immersive driving sim finally throws drivers into a physical vehicle complete with pedals and a steering wheel and lets them duke it out for ultimate bragging rights.
Featured in Bandai Namco's "VR Zone Portal," this traveling attraction isn't quite as large as the VR Zone in Tokyo or Osaka, but it's still enough to get our engines revving.
Drivers don HTC Vive headsets and play an entire race in first-person as either Mario, Luigi, Peach, or Toad, physically snatching items out of the sky battling it out for first place.
Plus, if you want even more immersive VR experiences when you're done, the VR Portal also features Argyle Shift and Ski Rodeo—a first-person mech game and skiing simulator respectively. All three games are available to play on a first-come-first-served basis but expect longer lines for Nintendo's flagship racer.
The game center was initially offered in Washington DC's Union Station but has since made its way to Orange County, Southern California at the "VR Zone Portal" Irvine, located at the K1 Speed entertainment center.
No word yet regarding where the VR Tour is headed next, but we'd recommend putting in some practice laps at home just in case it's within driving distance. Just make sure you abide by traffic laws until you get there.
I wonder if Mario Kart VR will have the same positive effects on a marriage that the other Mario titles do?