7 Marvel Beer Bottle Openers That Make Drinking…Inevitable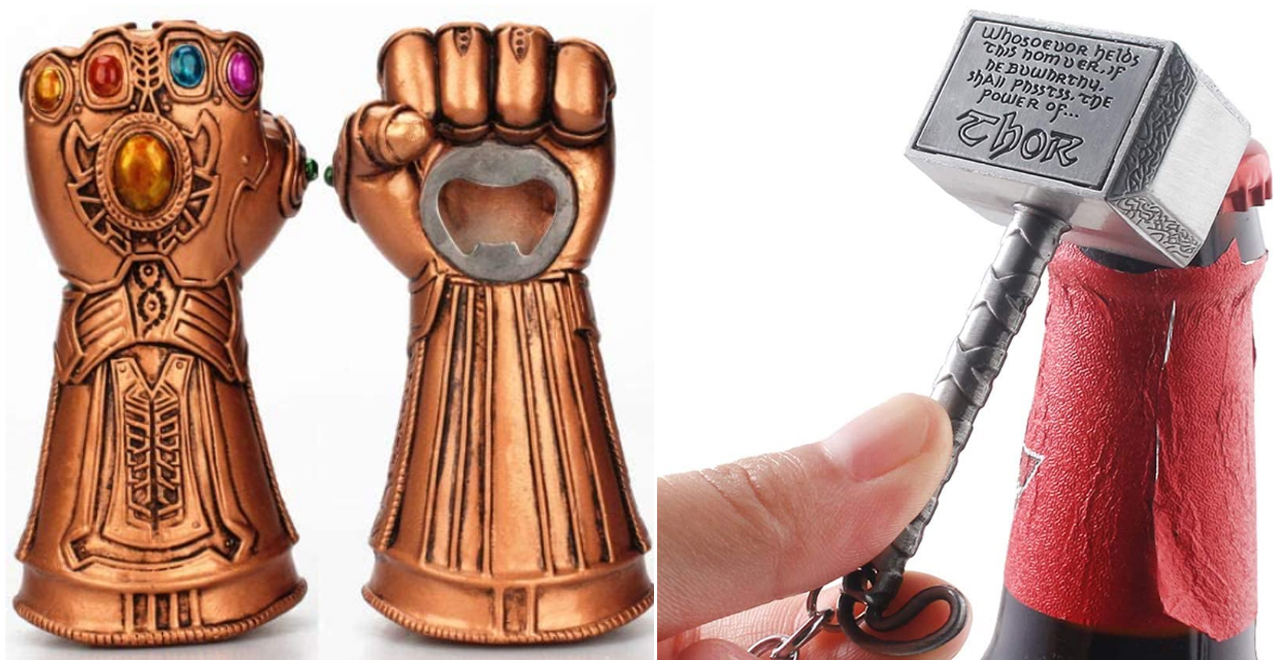 I just had a birthday, and in the weeks leading up to it, my wife must have asked me what I wanted 20 different times. I never had an answer. Sometimes I pulled my dad's old "for the kids to get along" chestnut out of my ass, sometimes I shrugged and said, "Between you and the kids, I already have everything I could possibly need, honey!" Sometimes, after she stopped laughing at me, I simply said, "beer."
I wish I'd taken a spin around Amazon before she closed the books. Because while I did get that beer…thanks, honey… I could have also got some Marvel cooking accessories or even better, a sweet-ass bottle opener to use with that beer.
Unbeknownst to me until just recently (and a good several days after my birthday has come and gone), Amazon has a whole collection of Marvel-themed bottle openers, and they are pretty cool.
Buy various styles on Amazon for $9 to $14
Buy it on Amazon for $16
Buy it on Amazon for $13
Buy it on Amazon for $14.25
Buy it on Amazon for $8
Buy it on Amazon for $21
And my personal favorite, Thanos's glove. Because when you're in your forties and you have kids, drinking is… inevitable.
Buy it on Amazon for $10
So the next time you crack a beer, you can do it with a replica of one of your favorite Marvel items.
Whatever it takes.
Just a heads up, if you buy stuff using the provided links, The Dad may collect a small commission.