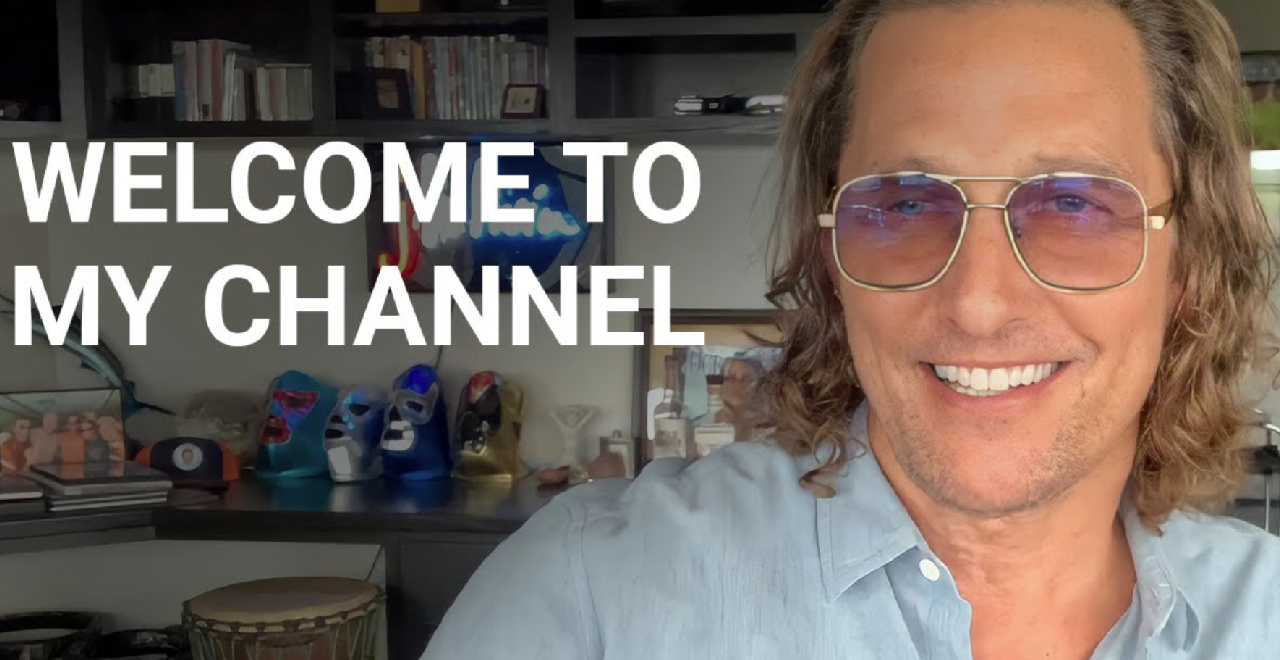 Credit: YouTube/Matthew McConaughey
Matthew McConaughey has a lot of advice, which he's earned the right way through living an interesting life. In fact, he wouldn't even call it advice, but the guy's got some good insights into life and how to approach it, from being a dad to being an everyday person. He put a lot of it in his bestselling memoir Greenlights, and now he's launching his own YouTube channel to deliver even more.
He released the news on his social media channels and explained his thought process. He said his new channel is going to be a destination where "I'm going to share who I am, who I'm not, what I believe in, what I don't, what I'm doing, what I'm not doing, along with some approaches to life that I've found useful and constructive along the way."
subscribe, turn notifications on, and giddy up..https://t.co/xJ7d7gI5fy @youtube pic.twitter.com/Nt2zFVStuU

— Matthew McConaughey (@McConaughey) March 15, 2021
Is this the move for him to create a platform for a possible governor's run? Or build up an appetite for an upcoming stand-up comedy tour? Or just connect better with his growing audience? It literally could be any and all of those things.
McConaughey said he will share "prescriptions in the art of living that have helped me navigate this rodeo we all live in and even a bunch of bumper stickers I have seen, heard, gathered, and stolen along the way over my last 51 years here." Bumper stickers seem right up his (and most dads) alley. A simple, usually funny, way to think about something or someone, or a new spin on an old topic.
He finished his intro video with another series of promises that contain literally no substance but still sound optimistic and kinda fun.
"Hopefully, it's gonna be all killer, no filler. With some raps and rhymes that can help you get back on time, put a little reason to your rhyme. Some food for thought, with a sip of wine."
I don't know what this is going to be, and it seems like McConaughey doesn't totally know either, and that's OK. We can all find out together, from a celebrity who somehow pulls off seeming more grounded than most and also more unorthodox.
But he knows who he is, and that's rare for celebrities, as they're usually trying to sell you a version of themselves they wish they were. McConaughey is authentic, and his YouTube channel will be pure MM, not some over-glossed publicist's version of him, that much is for sure. Matthew McConaughey is a lot of things, and now he can add YouTuber to that list.