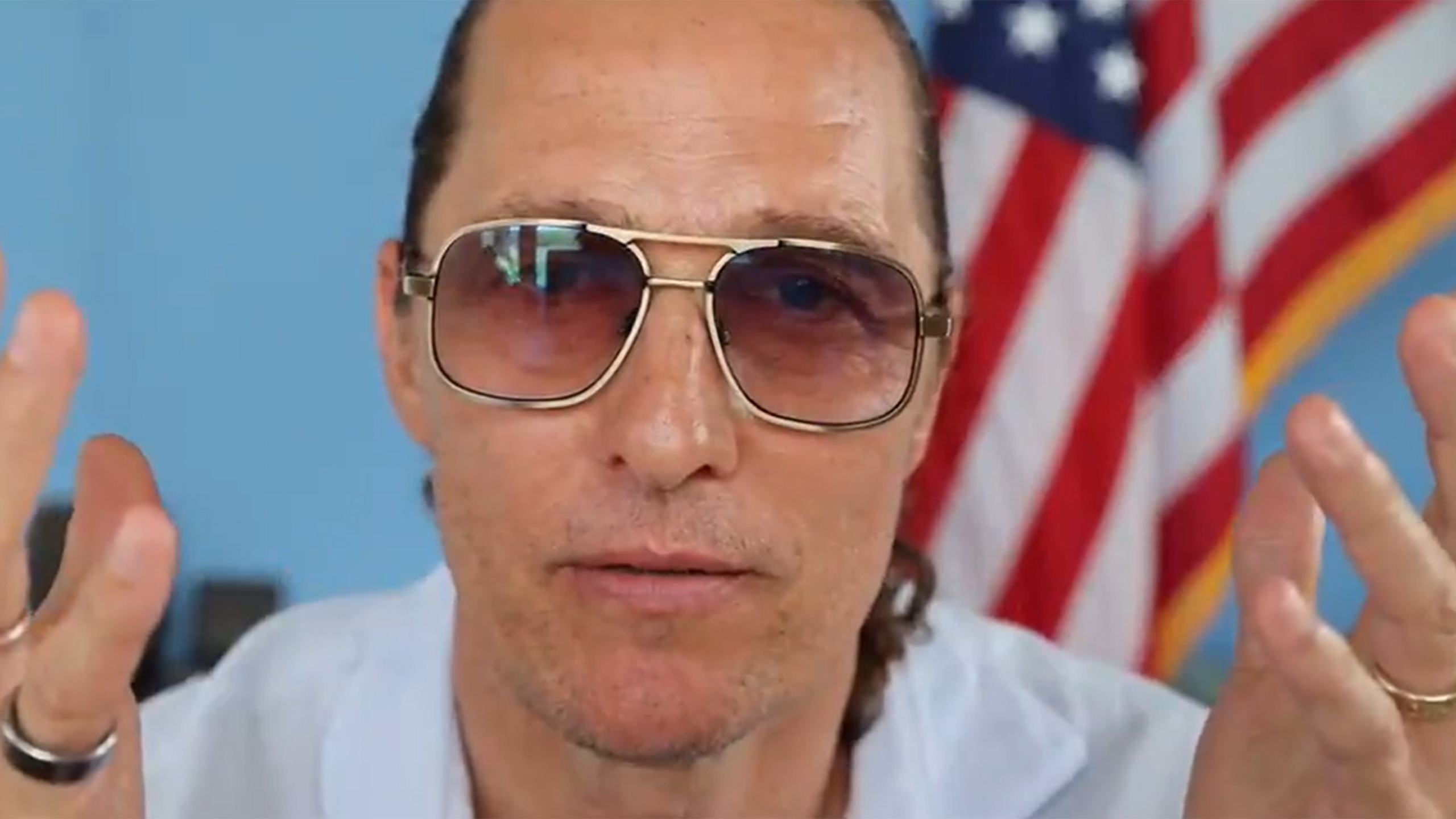 Credit: Twitter/McConaughey
He's running.
For months, Matthew McConaughey has been considering a run for governor of Texas. The Academy Award-winning actor is a lot of things – an actor, of course, a bongo player, an author, would-be stand-up comedian, a college professor – but he's never been in politics.
But after he took to Twitter to post a Happy Independence Day video in which he urged Americans to find common ground as American goes through puberty (you've gotta watch this video), it seems like my man may actually really be considering a run for office. Why else would you post something like this unless those edibles really hit you hard?
In his speech, he refers to the last year or so as "a real headscratcher" and says America has to get through these growing pains because the alternative "sucks."
"This is not an excuse, this is just the reality, and this is good, because we gotta keep learning, we gotta keep maturing, we gotta keep striving, we gotta keep climbing, we gotta keep building," he said in his speech. "And we gotta make sure we maintain hope along the way, as we continue to evolve."
There are a lot of gems in this video, but my favorite part may be the end, in which he wishes America a happy birthday, quotes Wooderson to tell us to "just keep living, and says "Let's rock."
If that's the energy he's going to bring to stump speeches, I might move to Texas just to vote for the dude.
Check out Matt McC's message to America:
happy 245th birthday America – lets rock pic.twitter.com/MiLKZ0HN8y

— Matthew McConaughey (@McConaughey) July 4, 2021