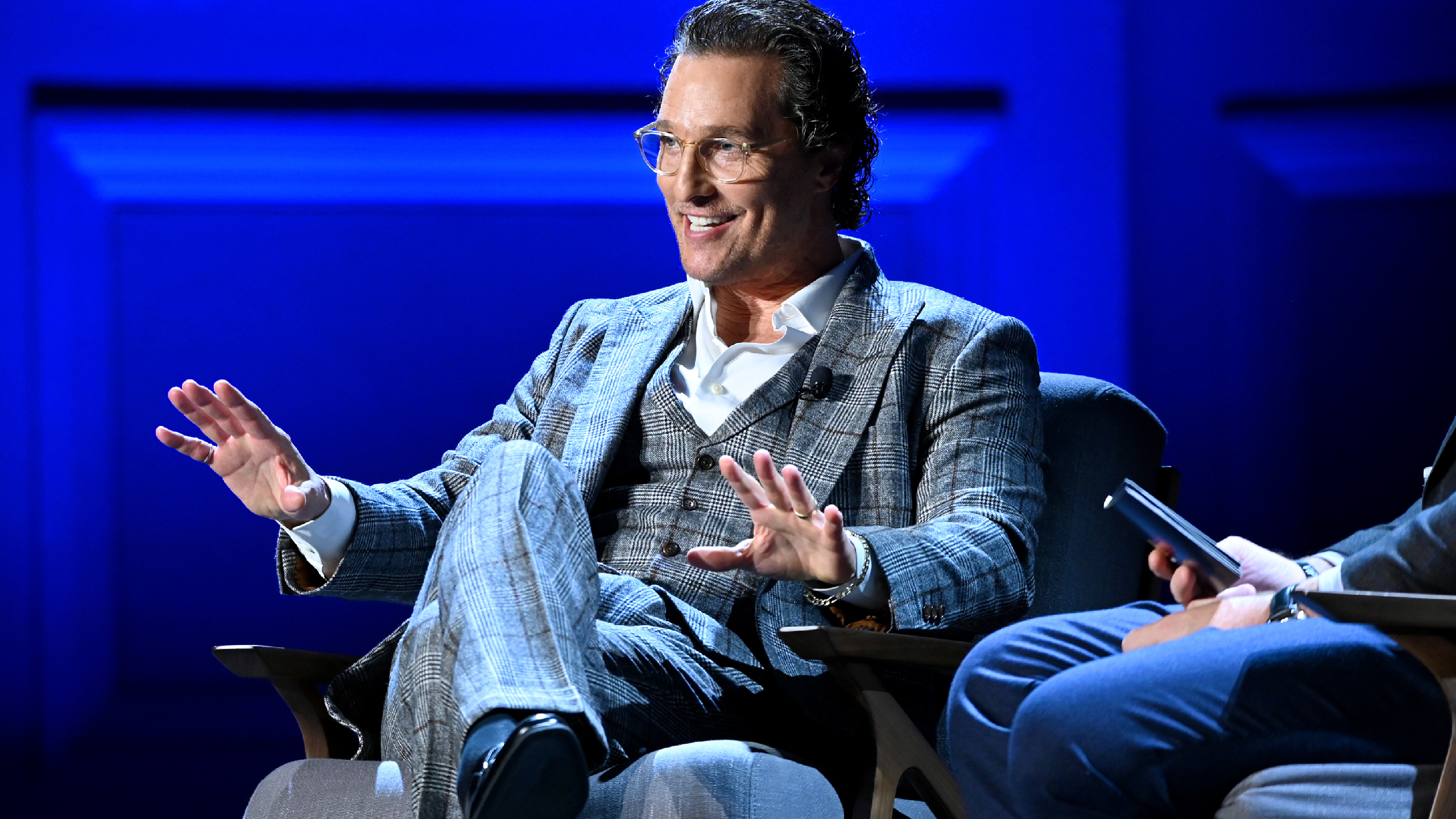 Credit: Getty/Noam Galai
Matthew McConaughey is on a journey. He's built name recognition from an acting career, recently released a bestselling memoir, and recently became a YouTuber. And that journey's conclusion may just be the governor's office. The actor, who has discussed possibly running for governor several times over the past year, would actually be a viable candidate, according to a recent poll.
And more than just a viable candidate, he was led the poll by a wide margin, actually crushing the current sitting governor of Texas, Greg Abbott.
McConaughey has gotten more serious about politics in the last year, as he's frequently spoken out about the culture surrounding politics and about his desire to help people. While some may scoff at his notions, the guy does seem genuine about wanting to help, as he helped raise a lot of money for Texans dealing with storm aftermath.
Matthew McConaughey may be a viable candidate for Texas governor; poll shows actor ahead of Abbott
https://t.co/affWEzuAk5

— David Jolly (@DavidJollyFL) April 18, 2021
And a future of politics focused on people and not your party of choice *does* sound promising, even if it may be farfetched. It's unclear what party McConaughey would even run with, as he's been critical of both. But, Texans do like him, a Dallas Morning News and University of Texas poll crunched some numbers. McConaughey was leading the field with 45 percent of registered voters indicating they would vote for him, with the current governor coming in second with 33 percent. That…is an incredibly wide margin.
"Matthew McConaughey gets a huge boost from tremendous name recognition and recognition for what he does to help Texans and add to the celebration of the state's success," political scientist Mark Owens told The Dallas Morning News.
There have been politicians who have jumped from movies (Reagan, Schwarzenegger) to the governor's mansion before. And, I do recall a president from sometime in the last few decades (who can remember anymore?) who was made famous by a reality TV show, so who's to say McConaughey couldn't win?
If he's interested, it does seem like he would have some support among Texans and the Lone Star State they call home.