Chipotle and IKEA Divulge Their Guacamole and Meatball Recipes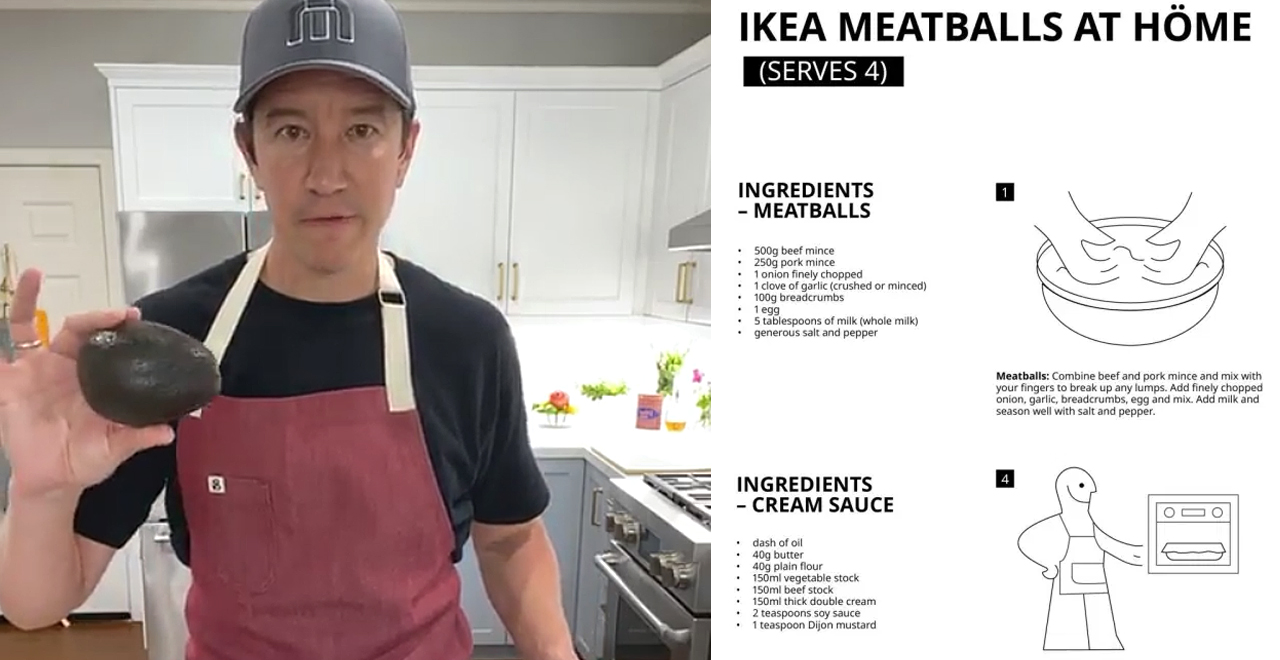 In the pre-CODVID world you could spice things up with a trip to a restaurant, or by sending your kids to a friend's house on a Saturday, so you and the Mrs can make half-hearted plans that are abandoned after you pass out on the couch.
Now that everyone is stuck inside for the most part, though, you're likely running low on fun, new home cooking projects. Several brands are trying to step up to help you recreate their dining experience at home.
The first comes from our friends at Chipotle. Everyone's favorite fast-casual Mexican restaurant has decided to unveil their guacamole recipe for you to try at home. Not only that but their executive chef Chad Brauze chef will show you how to make it (along with a few twists). Chipotle released the video on their Instagram.
"I'm gonna teach you guys how to make some awesome Chipotle guacamole just like we make it in the restaurant…I guarantee you it's the same recipe, same style, same technique," Brauze said before diving into a bowl of fresh, ripe avocados. "Not only that, but I'm also going to teach you how to make some super extra guac."
And if you don't need the tutorial, and prefer the ingredient listing instead, Chipotle posted that on Twitter.
Chipotle Guac Recipe, a thread

Ingredients:
2 ripe Hass avocados
2 tsp lime juice
2 tbsp cilantro (chopped)
1/4 cup red onion (diced)
1/2 jalapeño including seeds (diced)
1/4 tsp kosher salt

— Chipotle (@ChipotleTweets) April 23, 2020
OK, so you're covered for spicing up your Taco Tuesday, what's the next move? IKEA meatballs. That's right, the little morsels of delicious are so good, they can singlehandedly save the marriage that IKEA broke up in the couch section. Those are the stakes IKEA set for itself. Draw couples into a hopeless situation that ends with a fight about TV stands, and then miraculously heals them with Swedish meatballs.
And while IKEA cafes may not be open to satisfy those cravings, they released their recipe so you can recreate the magic at home.
Missing your IKEA meatball fix? We've created a recipe for you to recreate this delicious dish in the comfort of your own home #IKEAmeatballs pic.twitter.com/d89lRsJxH7

— IKEA UK (@IKEAUK) April 20, 2020
If you really want to perfect the recipe, start by getting into a fight with your spouse about end tables first.
And then after you've perfected these two new at-home cooking flourishes, you can impress your kids for an entire hour before they demand you throw everything out and give them chicken nuggets instead.