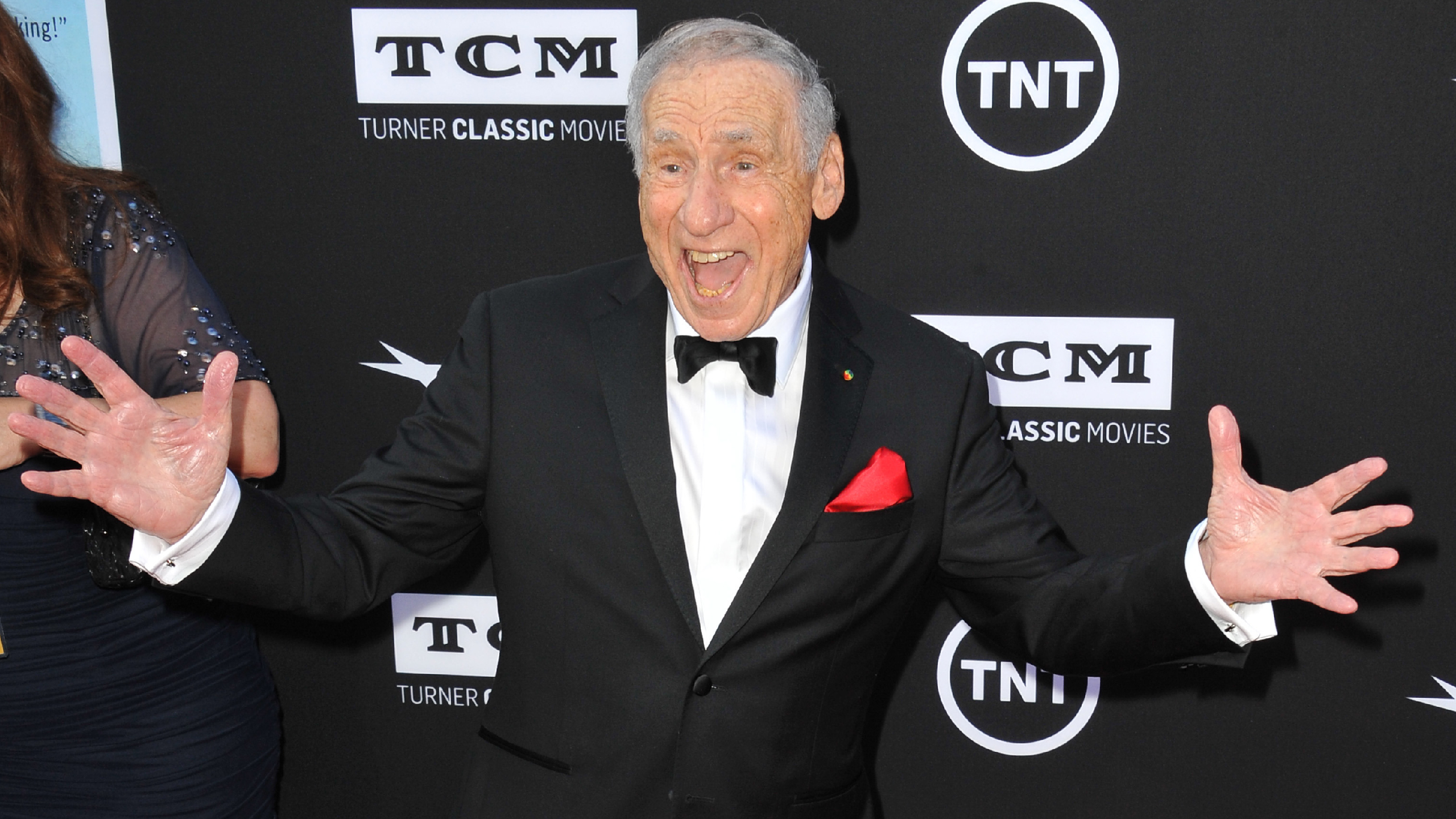 Credit: Featureflash Photo Agency/Shutterstock
A proliferation of streaming services and companies getting into the #content game means unknown newcomers have a better chance of seeing their vision realized on the small screen. Hulu is making that dream come true for one comedic voice, as the breakthrough performer is (checks notes) the 95-year-old comedy legend Mel Brooks. Hulu announced that Brooks is writing and producing History of the World, Part II, an 8-episode variety series, for the streamer.
This will be a sequel to his legendary comedy History of the World, Part I film in 1981. Only a short 40 years later, Brooks will take to the sequel. That's like some George R. R. Martin timing right there. The original movie was vignettes and musical numbers covering the Stone Age, Ancient Rome, and all the way through the French Revolution. It may be most remembered for the very funny "Jews in Space."
So the 95-year-old comedy legend, who also brought us classics like Spaceballs, The Producers, and Blazing Saddles. Just iconic stuff right there. And it's amazing he's still working in his mid-90s.
"I can't wait to once more tell the real truth about all the phony baloney stories the world has been conned into believing are History!" Brooks said in the press release.
Of course, being in his mid-90s, he probably won't play five different characters again in the sequel. Instead, he's got some heavyweight comedic help. The series will also be written by Nick Kroll, Wanda Sykes, Ike Barinholtz, David Stassen, and Kevin Salter. Some major talent from the comedy worlds of stand-up and TV.
The series is currently in the writing stages with production set to start in the spring.