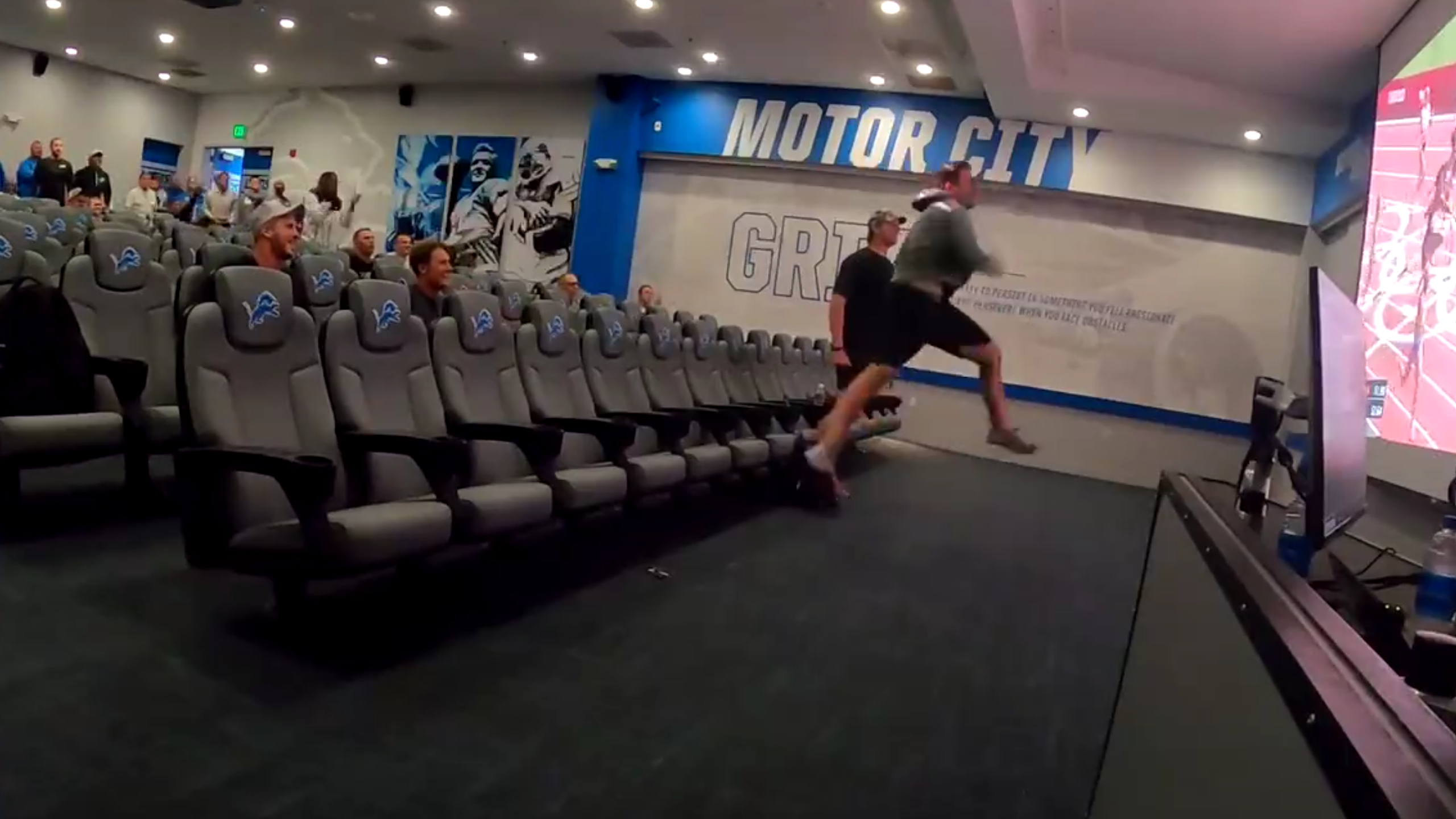 Credit: Twitter/Lions
Detroit Lions backup quarterback Dave Blough was at training camp while his wife, Melissa Gonzalez ran in the 400-meter hurdles in the Summer Olympics in Tokyo. His teammates and coaches organized a watch party so they could all watch her race together, and seeing the excitement on his face while his team cheers her on is the coolest video you'll see today.
In the video, the nervous husband shakes his legs as his wife gets going, and hear him rooting for her from a world away. "You gotta go, Mel! You Gotta Go!" As Gonzalez starts to pull ahead the excitement and anticipation light up in David's eyes before she finishes second in her heat and qualifies for the semifinals. When that happens, David goes CRAZY. The whole team erupts in fist pumps and cheers, it's like watching a group of guys at a sports bar seeing the Lions score a game-winning touchdown.
LFG 😤 pic.twitter.com/9cu4NKTuEX

— Detroit Lions (@Lions) July 31, 2021
The Lions shared the video with a simple LFG ("Let's F*cking Go!"), which rules. Blough, who turned 26 that day, called the experience of his wife competing in the Olympics"the best birthday present."
In an interview with The Athletic, Blough said watching her is "way worse" and more stressful than playing in the NFL. "I've seen the work she puts into it, and I want so bad for her to be successful," he said. "I want so bad for her dreams to come. We wanted it so bad and I wanted it for her."
Well, now she got to live out an Olympic dream. She may have fallen short of qualifying for the finals and winning a medal, she did have an impressive run, setting a Colombian national record in the process. And she knows she has an incredibly supportive husband she's coming home to.