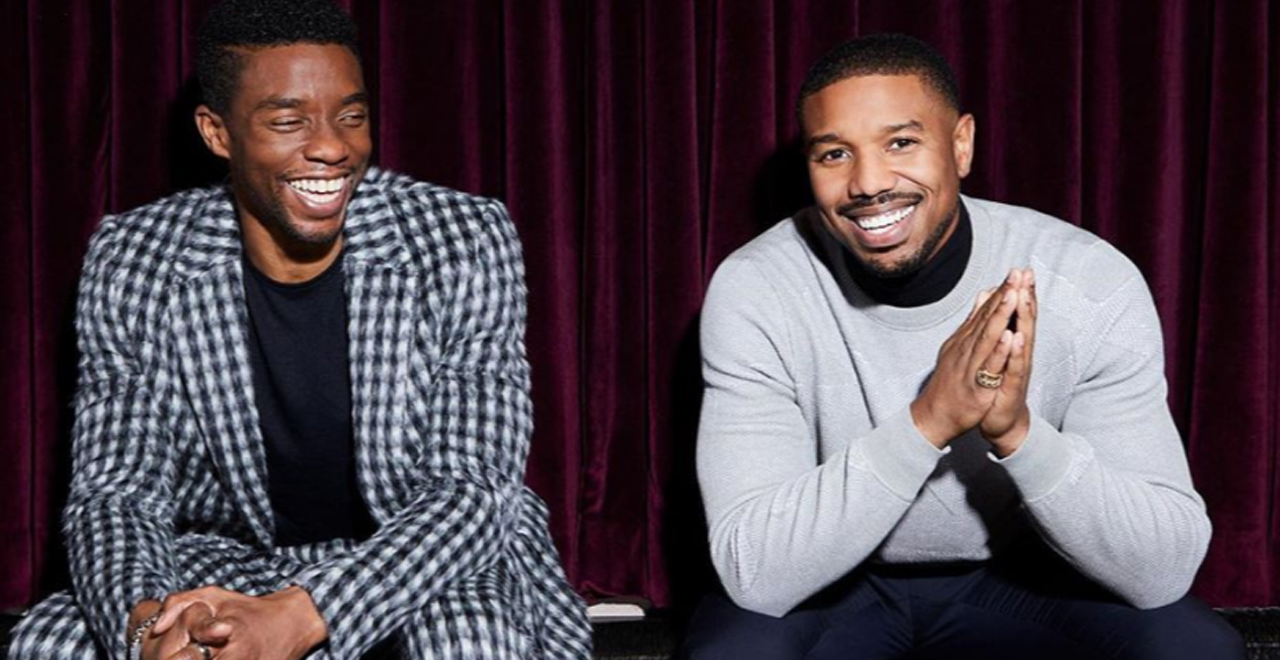 Credit: Instagram/michaelbjordan
In the days since Chadwick Boseman tragically, unexpectedly passed away after a hidden four-year battle with colon cancer, tributes have been pouring in. Fans took to social media to express surprise and dismay at the sudden loss, fellow members of the Marvel fraternity of onscreen superheroes shared poignant remembrances of their costar and friend, and Black Panther director Ryan Coogler released a heartfelt statement about the kindness and work ethic of his star. Children around the world have also been holding Black Panther memorial ceremonies.
Boseman seemed to touch the lives of everyone he met, and of millions of people he didn't, thanks to the dignity and strength he brought onscreen and off.
There was one person the world had yet to hear from, and that was Michael B. Jordan, Boseman's co-star in Black Panther. Jordan played Killmonger, the angry foil to King T'Challa's hero, and a large part of the reason the movie was so successful. Jordan needed a few days to process his grief before releasing a statement, and when he did, he shared a series of photos on Instagram and bemoaned the fact that he wouldn't get any more time with his friend.
In a long caption repeatedly punctuated with the phrase "I wish we had more time," Jordan praises Boseman for paving the way for him, as a young black actor who started on a soap opera, like Boseman, and admired the way the actor continued to prioritize what truly mattered, even as mega-stardom descended upon him.
"Through it all, you never lost sight of what you loved most. You cared about your family, your friends, your craft, your spirit. You cared about the kids, the community, our culture and humanity."
Jordan is a decade younger than Boseman, and it's clear he looked up to him.
"You cared about me. You are my big brother, but I never fully got a chance to tell you, or to truly give you your flowers while you were here. I wish we had more time."
Like all of the tributes to Boseman over the past few days, Jordan's is both touching and tragic, and together these stories add to Boseman's legacy as both a gifted actor and a wonderful person.
"Is this your king!?" Yes . he . is! Rest In Power Brother."