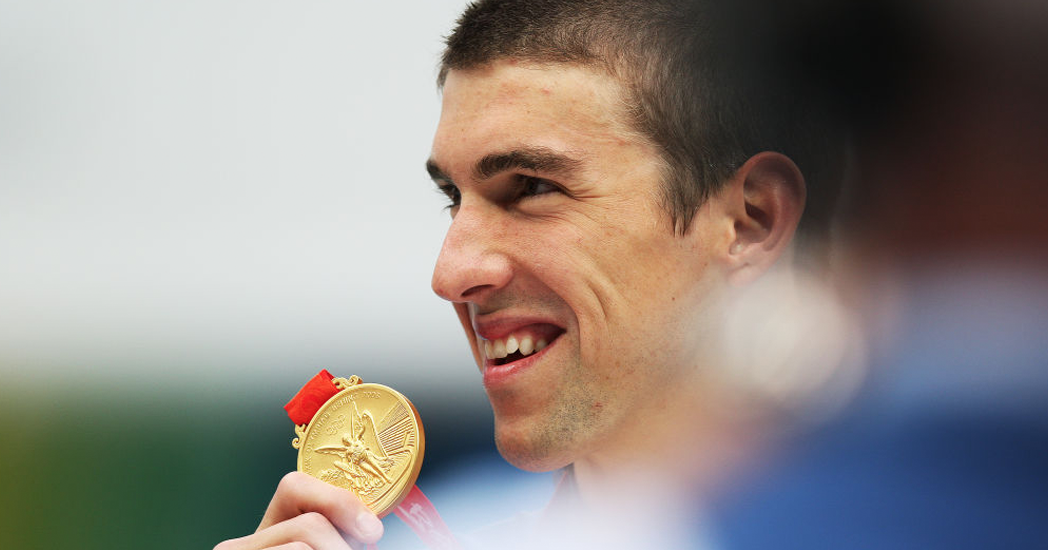 Credit: Getty/Ian MacNicol
As we trudge onward into this nightmarish exercise in time dilation we've collectively assigned the number 2020, it's more necessary than ever to take initiative with keeping our mental health in check. After all, taking care of yourself is the first step in taking care of anyone else.
We thought it'd be a good time to spotlight this piece on mental health by Michael Phelps. The fact that even human marlin Michael Phelps, winner of 28 gold medals, 23 of which were gold, like other Olympians, isn't exempt from the occasional bout with depression, just goes to show that mental illness does not discriminate. Anxiety attacks don't care how fast you can swim.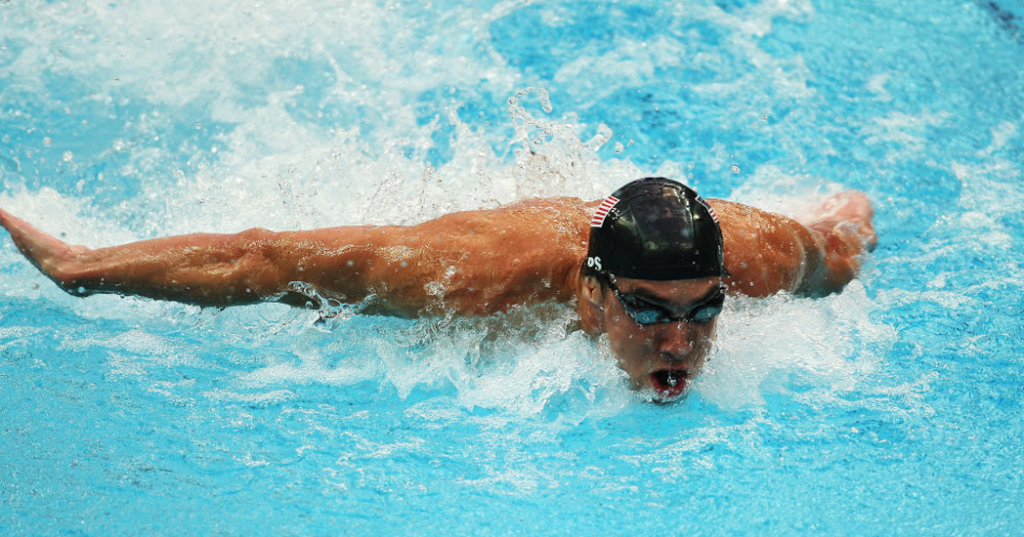 Phelps has been outspoken about his struggles with ADHD and depression. Recently, he did an interview with SportsCenter in which he referred to life under quarantine as the "toughest stretch" of it he's ever dealt with it, but grateful to have loved ones there to help him through it.
Michael also wrote about his mental wellness for ESPN, stating that he wants people struggling to know they're not alone. "So many of us are fighting our mental health demons now more than ever," he says.
He spoke about the importance of taking it one day at a time, conceding to the fact that while there's no real cure for depression, there are certainly ways of managing it.
The thing is — and people who live with mental health issues all know this — it never goes away. You have good days and bad. But there's never a finish line.
He also wrote about the importance of taking care of your body, as it's directly linked to how your brain feels. It's important in these tumultuous times to maintain routines, especially ones that nurture your physical well-being.
I just escape to the gym. And look, there are days that I don't want to be there. But I force myself to do it. I know it's for my mental health as much as my physical health.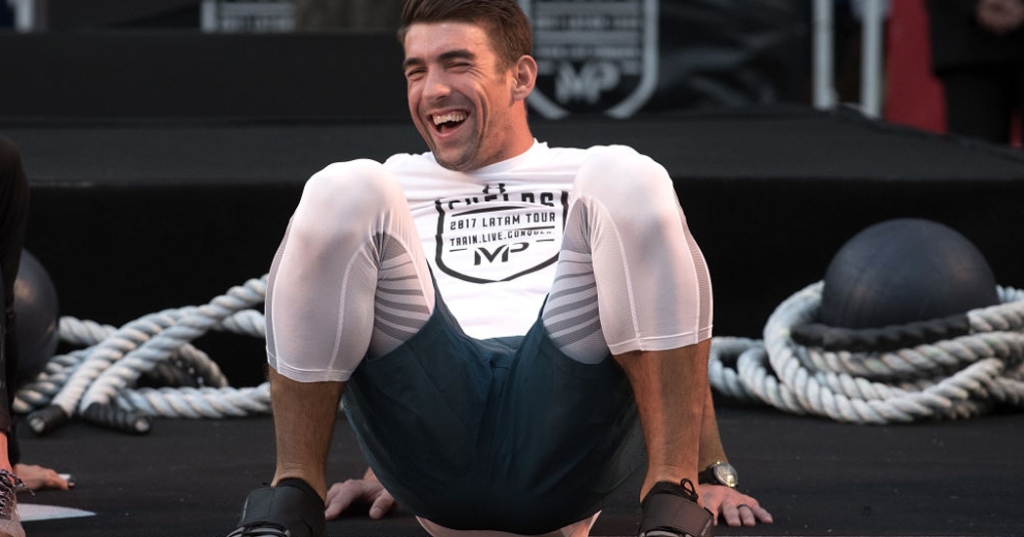 Michael goes on to talk about negative thinking patterns, and how important it is to identify them. One minute you're burning toast, the next you're drudging up memories of rejection from sixth-grade crushes. Before you know it, it's Friday.
One of the best things you can do for your mental health is to be open about it. There is immense power in vulnerability, and if the most decorated Olympian of all time can do it, so can you. The first step is, naturally, being real with yourself. Michael finds writing things down helps.
I try to write notes on my mirror with a dry-erase marker. There are motivational quotes throughout my office I use to help me. And I journal. I have 20 to 30 pieces of scrap paper all over where I write things down that pop into my head or I want to remember to help me later.
Earlier this year, Phelps donated 500 months of free Talkspace therapy to medical workers, harkening back to the notion that we're best equipped to care for others when we first care for ourselves. Remember: empathy comes from within.
Michael is a dad to three young boys, and he says he learns a lot from them.
I have to give myself more love and more compassion. I just don't. I look at our boys. They fall down, hit their head, cry a bit and 30 seconds later they are back on their feet chasing their brothers and laughing. They've moved on. They're resilient. They live in the moment so well. That's what we all need to do.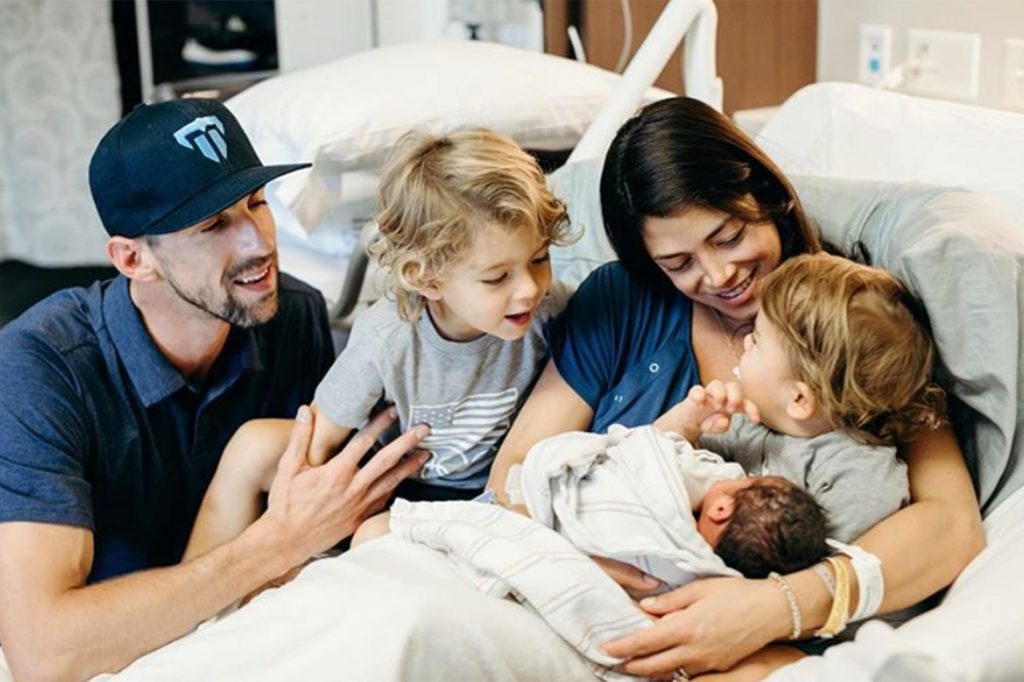 Michael wants everyone to know that they're not alone in their emotional hardships and thinks we're finally reaching a point in society where troubles with mental wellness are being validated. We commend Michael for speaking so openly about his struggles and hope his message of resilience resonates with anyone who might need to hear it. Please love yourselves, so that we may more effectively love one another.