Microsoft Flight Simulator 2020 Gives Us the Incredible Ability To Go Anywhere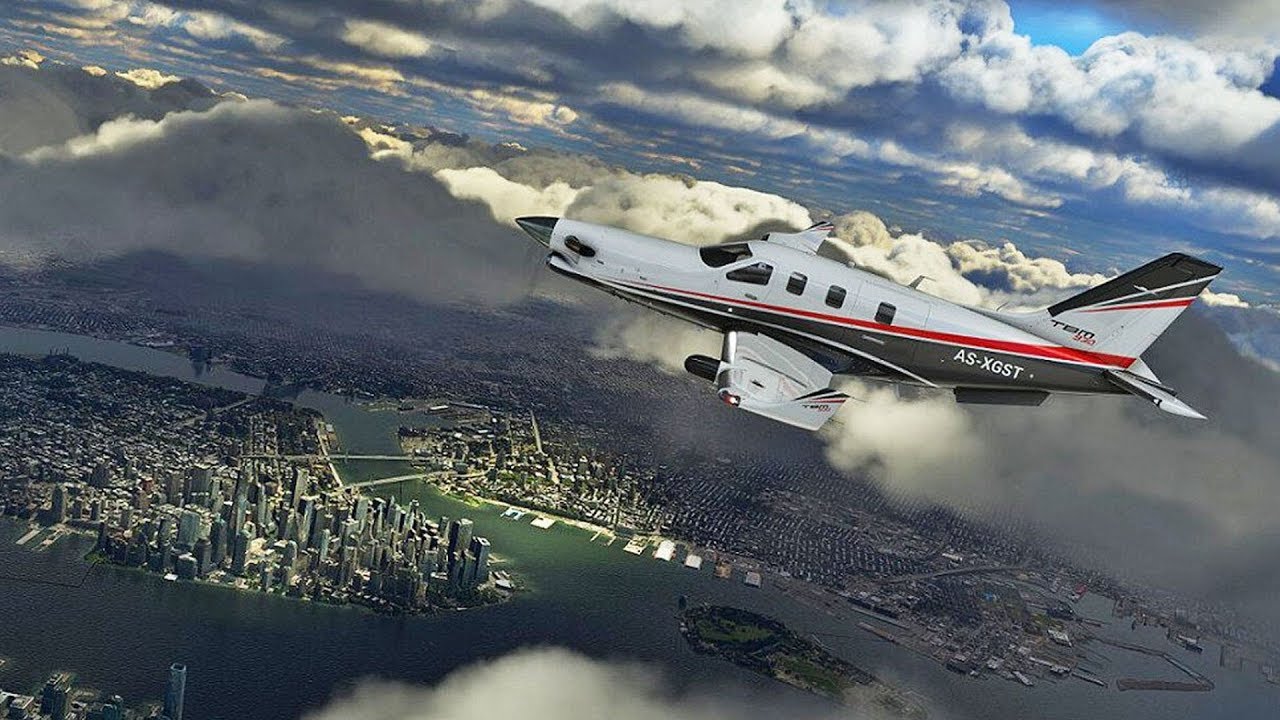 We finally have something concrete and good about 2020, and it's a flight simulator. In a time when you can go practically nowhere, Microsoft's Flight Simulator 2020 lets you travel the world. And people are loving it.
We are not shy about our love of video games here. Especially when science says playing video games with your daughter can be good for her health and that Fortnite has benefits for children. We love gaming so much we even have a gaming league for dads.
The Microsoft Flight Simulator 2020 is a massive upgrade over the last version (naturally, because that came out more than a decade ago). The graphics are simply stunning and the world was created using satellite data from Bing, so it's as realistic as an online flight simulator can get. It's currently available as part of Microsoft's Game Pass so subscribers can cruise around the world in real-time in dozens of different planes and land at thousands and thousands of different airports.
Microsoft Flight Simulator lets you travel world, so lets take a relaxing flight around Oceania: pic.twitter.com/zMQzyMCZsm

— IGN (@IGN) August 19, 2020
The attention to detail is really next level (and should be for how massive the game download is). And for people that can't go anywhere, it's addicting to go everywhere (seriously). You can even do a fly-over your own house to see how eerily close they nail it. Sports fans have been loving it, especially, as they fly over their favorite stadiums.
Our stadium looks gorgeous in Microsoft Flight Simulator.

MS have done a brilliant job with this and the amount of areas that they've covered around the world really blows my mind 🤯 pic.twitter.com/XAnYNuprQ1

— Haz (@haztalks) August 20, 2020
While it's a PC gaming experience, for the time being, it will be coming to Xbox consoles eventually. Of course, not everything is perfect, and part of the fun of a game like this is finding the glitches.
Love the growing genre of Microsoft Flight Simulator glitch art. MINORITY REPORT vibes on this one: https://t.co/nG0WZeaS4O

— Rob Sheridan Wears A Mask ◾️ #BLM #ArtIsResistance (@rob_sheridan) August 20, 2020
Overall, people are loving the graphics and gaming experience. And if you really wanted, and were really bored, you could even make a 16-hour long haul international flight from Los Angeles to Dubai, like a few popular Twitch streamers did (do not try this at home).
Today, we embark on one of the world's longest flights in Microsoft Flight Simulator, but we are doing it from a real airplane cockpit.

Los Angeles to Dubai.
16 hours.
Lots of mini alcohol bottles.

Piloting is easy, right?https://t.co/kSBusPLOU2 pic.twitter.com/bcAragP5L4

— Bruce Greene (@brucegreene) August 18, 2020