'Unstoppable' Middle-Schooler in Wheelchair Hits the Biggest Shot in March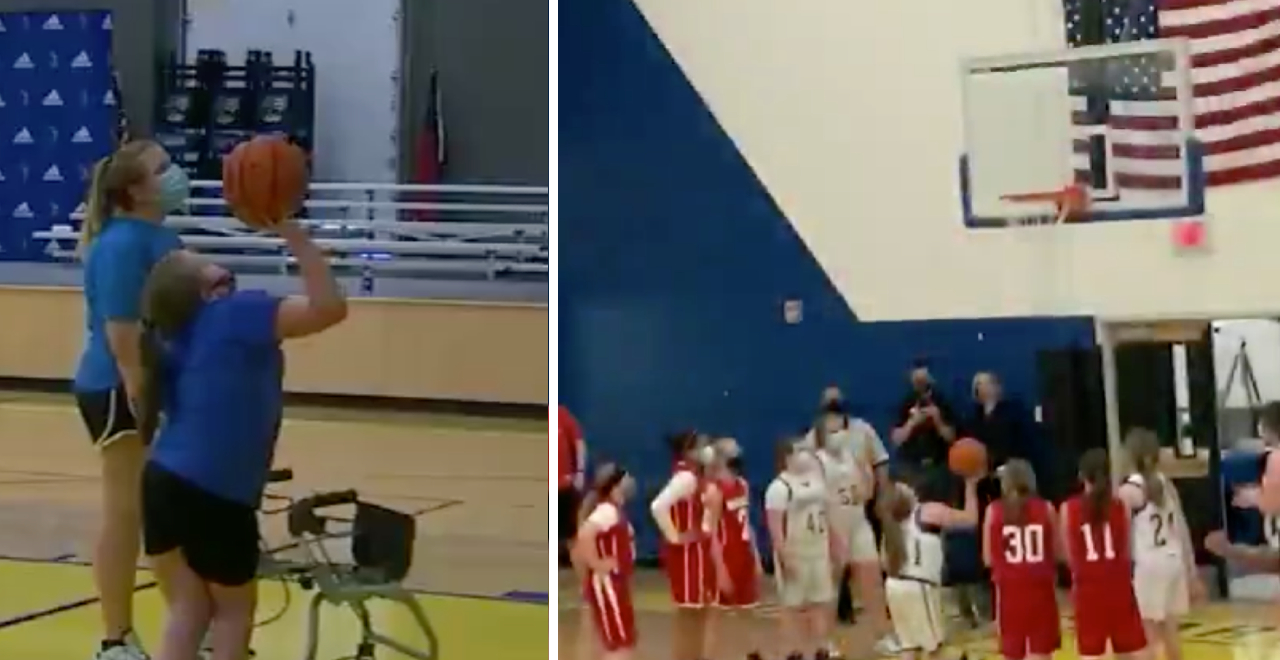 March means basketball, and we saw some incredible shots during the NCAA tournament. But the biggest bucket in March came from a middle-schooler in North Carolina, as a wheelchair-bound 7th-grader overcame her disability to score in the first game she's ever been able to play in.
Makenzie Pendergrass was a toddler when doctors found a tumor on her back, and the ensuing surgery left her with nerve damage to her leg. But her wheelchair hasn't kept her from the basketball court. Before this season started, she wrote a letter to hear coach about how she felt it was unfair that she went to all the practices, but would never be able to put on the jersey or get in a game because of her wheelchair. Her coach worked with her, and they were able to get her in a game. And, she did not throw away her shot, as the two points she scored brought everyone in the gym to their feet.
Makenzie Pendergrass is making a case for the best cinderella story before March Madness even begins fighting her way onto the court showing the world her ability. @VCSKnights https://t.co/uhHYwDXIOH @ABC11_WTVD pic.twitter.com/MBG1xqT6XX

— Bridget Condon (@BridgetCondon_) March 14, 2021
"I was happy I made that shot, I was just pushing hard," she said. "I didn't want to give up because I just feel like even if I get a minute or 30 seconds it still means something to me because I never got to play."
Her mom said she wants to be treated like anyone else, and her coach said Makenzie's work ethic inspires the entire team.
Her mom called Makenzie unstoppable.
"Even therapists say she's so determined," she said. "Anything you put in front of her, she's going to surpass it."
Nothing embodies that determination and grit better than playing basketball with a disability and making the absolute most of the shot she earned. And it's the type of play that makes you remember all the good things sports can be, especially at the amateur level. It's tough to see her score and not feel something.
"I just feel like I can do anything everyone else does," she said. "Even though some people may say I can't, I'm like OK, you want me to try it? I'm able to do anything you can."