Learn to Make Dope Adult Beverages for Less Than $30 With This Training Master Class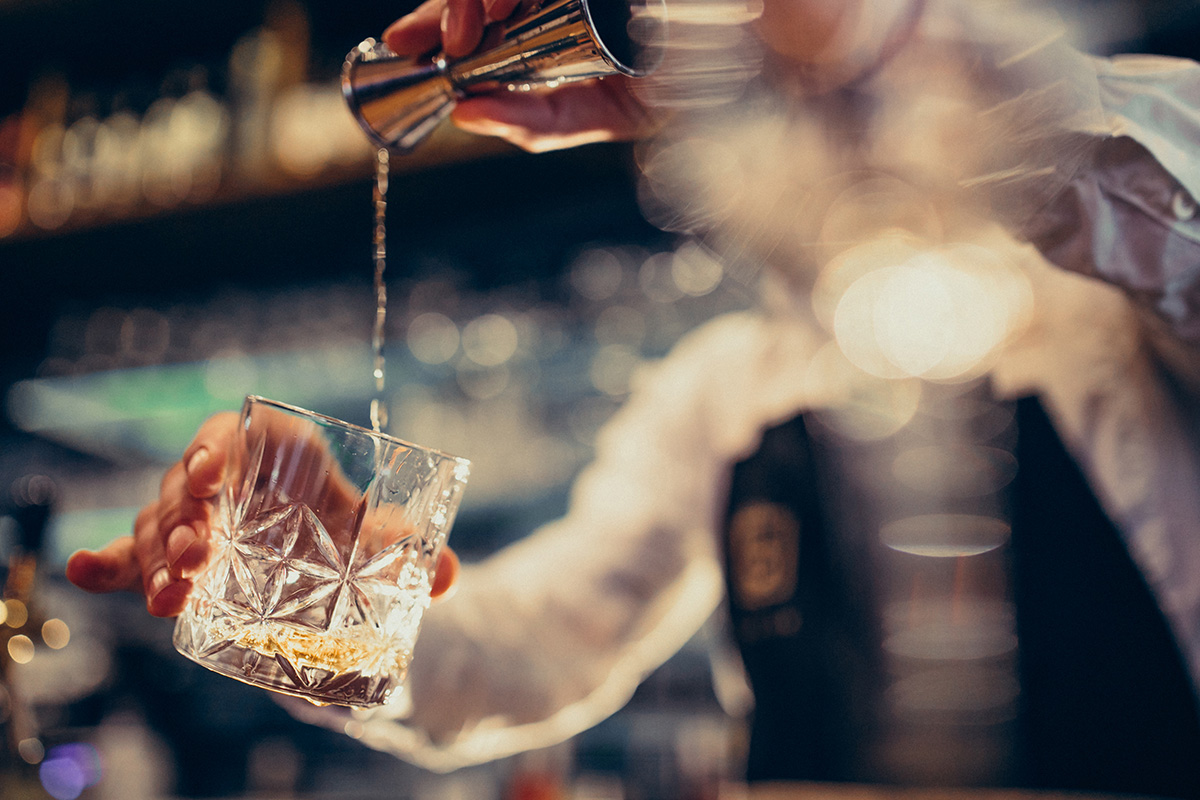 To say that many of us are really missing our favorite bars and pubs these days is an understatement. As COVID-19 restrictions continue to keep the doors closed or capacity way down in many locations, we've got to be our own bartender at home. Whether we're creating our own makeshift dive bars in the backyard or throwing down Natty Lights on the couch, we could all use a little help in the mixology department.
The 2021 Ultimate Mixology and Cocktail Trainer Bundle lets you master the art of mixing cocktails from the comfort of your humble abode. There are five classes with nine hours of content on liquors and pro bartending lessons for 100 different drinks, all taught by a world champion mixologist. And though training like this would typically set you back $1,000, this course collection is available for just $29.99.
Learn how to make some of the world's finest cocktails from Paul Martin, an author, international trainer, gold medalist in the Drinks International Cocktail Challenge, and two-time Guinness World Record holder for the 1-hour cocktail speed-mix. He has more than 25 years of experience in the cocktail industry as both a bartender and bar owner and has amassed an impressive 4.6-star instructor rating. You'll be in great hands as he walks you through the steps to create phenomenal cocktails for your next at-home date night (whenever the kids finally fall asleep).
The Ultimate Whisk(e)y-Cocktail Course has the very rare distinction of a perfect 5-star course rating, thanks to Paul's instructions on 20 of the world's more popular and important whiskey-based cocktails. Learn the background and history of each variant and techniques that let you make world-class versions of each one, so when you eventually get to head back to the bar you'll impress all your friends with your order. Fancy yourself more of a rum guy? The Ultimate Rum-Cocktail Course will school you on 20 different drinks that might make you mad you're not sitting on a beach in Barbados. You'll also learn the history behind them with this 4.1-star course.
The Ultimate Gin-Cocktail Course, The Ultimate Vodka-Cocktail Course, and The Ultimate Tequila-Cocktail Course round out The 2021 Ultimate Mixology and Cocktail Trainer Bundle. Let the good times roll and snag this fun program today for just $29.99.
Prices subject to change.
Just a heads up, if you buy stuff using the provided links, The Dad may collect a small commission.