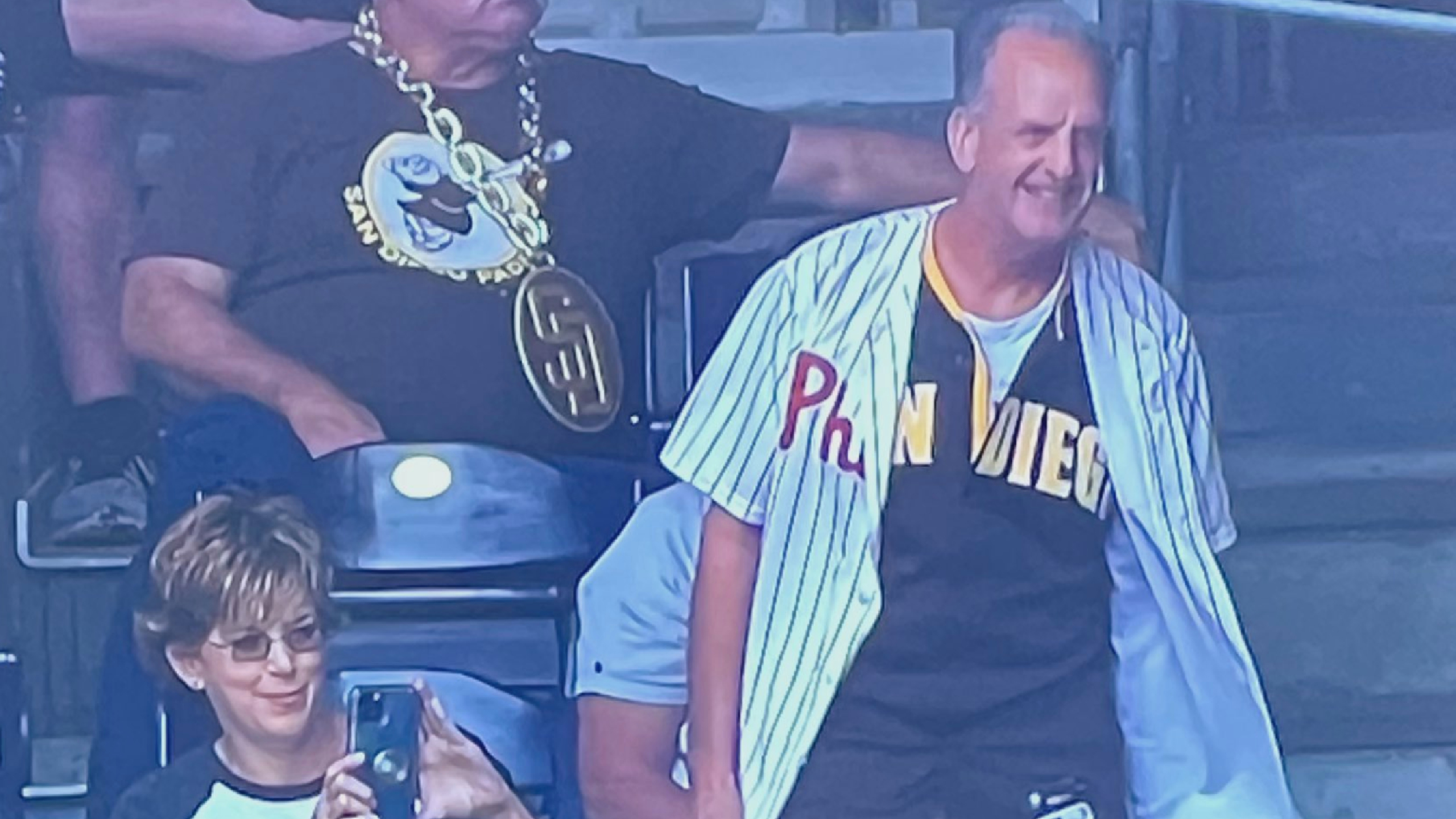 Credit: NBC Sports Philly
Philadelphia Phillies pitcher Aaron Nola was facing a batter he's never faced in an MLB game before. His older brother, Austin, a catcher for the San Diego Padres. And their dad? He was sporting both jerseys at once and didn't know how to react when Aaron struck out Austin in three straight pitches.
Aaron Nola struck out his older brother, Austin Nola 😳

(via @NBCSPhilly)pic.twitter.com/ebghtPLsOQ

— B/R Walk-Off (@BRWalkoff) August 22, 2021
Aaron became the only player in Phillies history to face a sibling and he torched his big bro with three straight fastballs to strike him out. Nothing probably hurts worse than letting your lil' bro one-up you in your first Big League Showdown.
Aaron Nola strikes out his older brother Austin in their first ever pitcher/hitter meeting.

Dad in a Padres and Phillies jersey(with the Phillies jersey on top of course)

Wholesome baseball content💙⚾️ pic.twitter.com/6syMel22ym

— T*ri Lahren (@Tori_Philly4) August 22, 2021
You gotta respect the dad for rocking both jerseys, and for looking plenty perplexed at how to process his kids squaring off at the biggest level possible. What's even better? Aaron had to rub salt in Austin's wound when reporters talked to him after the game.
Caught up with Aaron Nola today on the strikeout of Austin Nola on three pitches.

He threw the ball to the #Phillies dugout after.

"I might frame it and put it in his room or give it to him for Christmas."

Sibling rivalries are the best. https://t.co/svgujpjg5O

— Jeff Sanders (@sdutSanders) August 22, 2021
Aaron said he kept the ball from the strikeout and he's thinking about framing it and putting it in his big brother's room or giving it to him for Christmas. The ultimate troll move, proving yet again that sibling rivalries are one of the best in all of sports.
Not only did Aaron strike out his brother, but he also threw his two fastest pitches of the season against Austin. That extra motivation to take on his big brother put his fastball game over the top.