UK Mom of Two Makes Inclusive Dolls So All Kids Can Feel Represented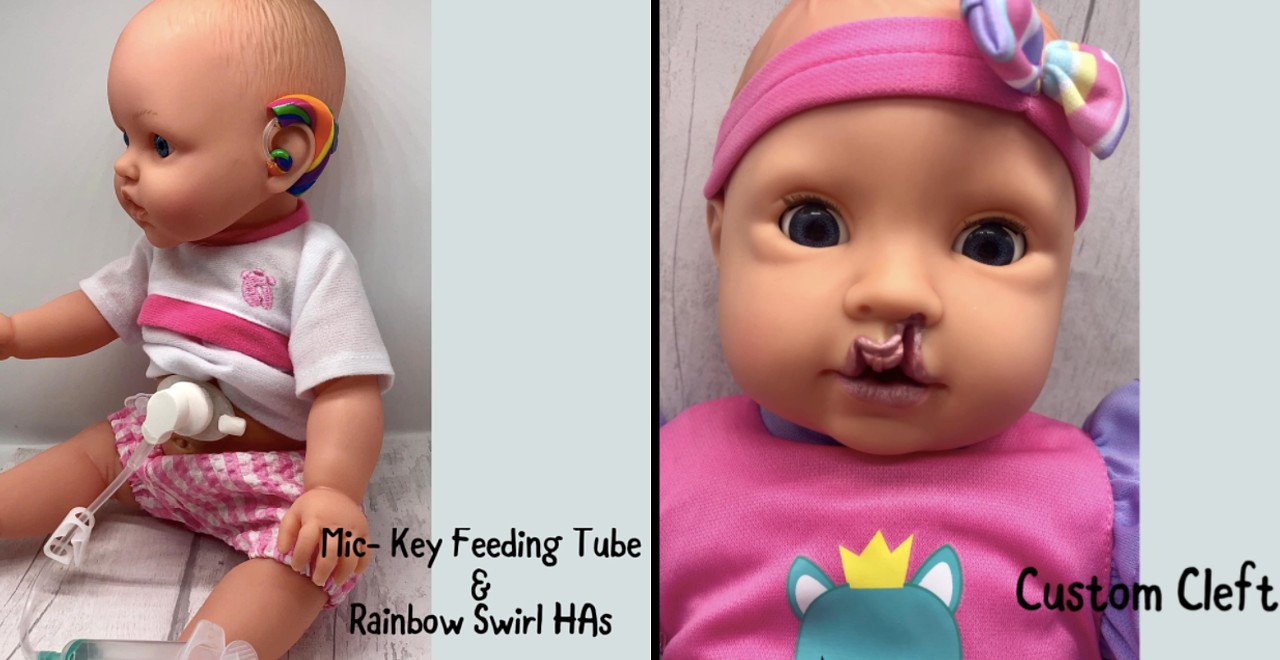 Seeing your child feel left out is always challenging. But while being left out at school can be fairly easily remedied with a few phone calls, being left out in other ways are far more difficult to address.
When kids are born with disabilities or medical conditions that change their appearance, over time they may begin to feel isolated because they look different from their friends. As if that isn't difficult enough, kids who look different from their peers rarely see themselves represented anywhere. Not in their favorite movies or TV shows, not in their favorite bedtime stories, and not in the toy aisle at their local Target.
After her daughter was fitted for hearing aids, one UK mom named Clare Tawell set out to address the glaring gap in representation created by toy companies. Kids with altered appearances were previously unable to find dolls that looked like them, which was heartbreaking for parents and kids alike. But by modifying dolls, Tawell did much more than creating unique toys – she helped kids feel included.
Tawell started an Etsy shop in 2017 to sell her inclusive dolls and went on to found a nonprofit called Bright Ears UK. Through her nonprofit, Tawell aims to create dolls that empower kids by helping them feel represented.
"I'm not doing it to make money," she told BBC. "This is just fulfilling the need that isn't being met."
After seeing how great of an impact a doll with a hearing aid had on her own daughter, Tawell wanted to give as many kids as possible the same sense of belonging. Though Tawell is a one-woman operation at the moment, she expresses hope that major toy companies will follow her lead and create lines of inclusive dolls. Feedback from parents who have purchased Tawell's incredible dolls have expressed a similar sense of awe – in just three years, Bright Ears has helped kids around the world feel seen.
"I know first-hand how special and empowering these dolls can be to children," she said.