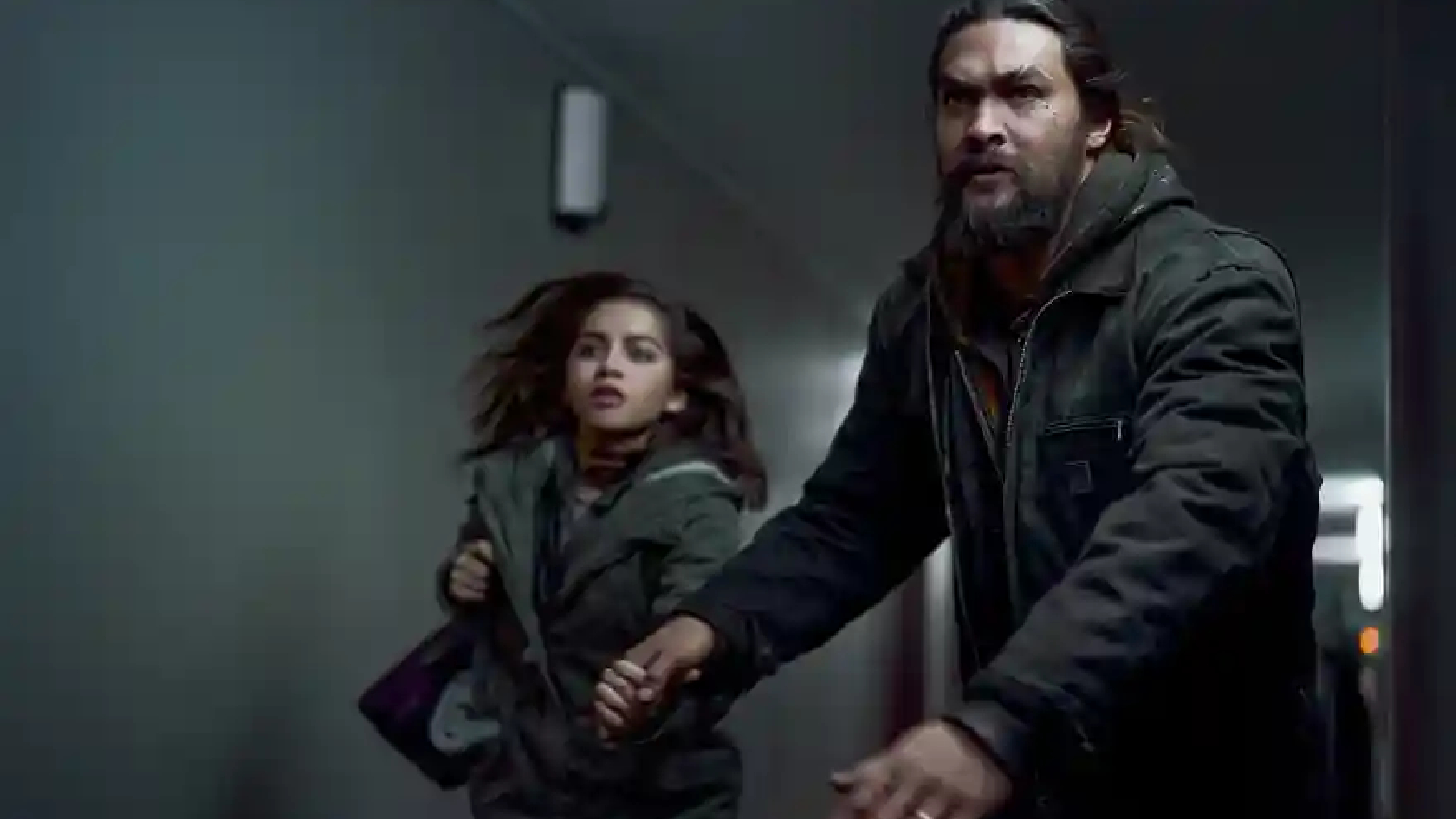 Credit: Netflix
Jason Momoa's newest movie is the No. 1 film on Netflix and he said being a girl dad helped prepare him for the role. Momoa stars as a vengeful dad in Netflix's "Sweet Girl", and he says it's his relationship with his own daughters that helped him nail the role.
In the movie, Momoa is playing a dad seeking vengeance from a pharmaceutical company he blames for the death of his wife. Think John Wick with a wife instead of a dog and if the bad guy was Big Pharma.
"He lost the love of his life to a pharmaceutical company's greed. Now his daughter is without a mother, and he's without justice. For now."
For now! Hell yeah, go get 'em Aquaman. You can basically MadLibs that synopsis with different things, and I'd watch it every time. Momoa seeks justice could be its own genre. But he told E News he connected with this role and this character because of the father-daughter relationship he shares with his own girls.
"My first two babies are girls. If I was a dad that didn't have a daughter, it would be different," he said. "It's extremely different having boys and girls, so it definitely prepared me."
Momoa and kid against Big Pharma, of course, it's No. 1 on Netflix.