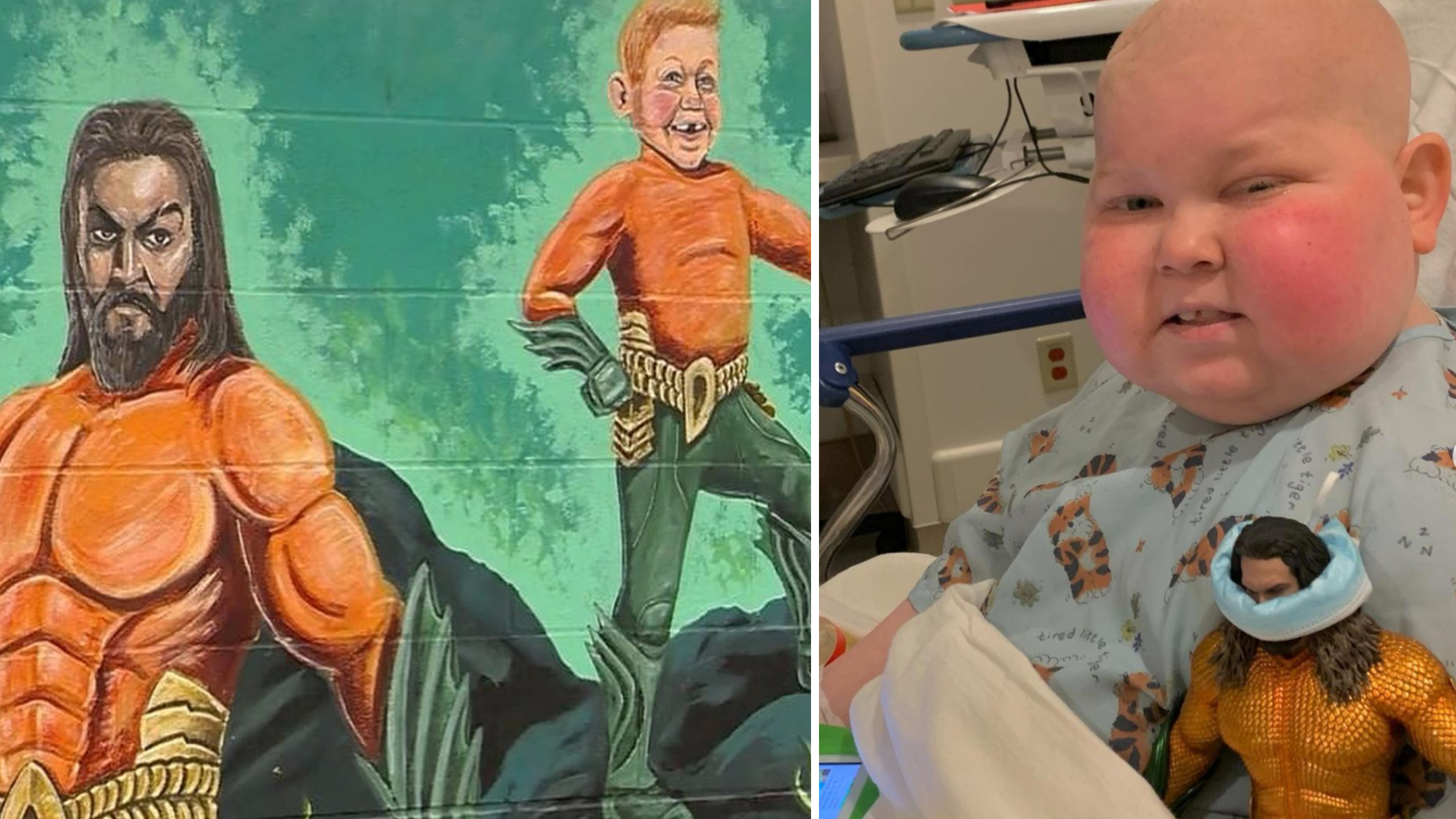 Credit: Instagram/prideofgypsies
Jason Momoa announced he is dedicating Aquaman 2 to one of his biggest fans, an 8-year-old boy who recently lost his battle with cancer. Momoa posted an emotional tribute to the young fan (who he connected with earlier during his battle) dedicating "Aquaman and the Lost Kingdom" to the youngster who passed away tragically.
"I just found out this heartbreaking news. All my Aloha to this beautiful Ohana Love u baby boy rest in peace. You will live in my heart. I dedicate Aquaman 2 to you lil angel Aloha UNKO Aquaman."
View this post on Instagram
Momoa connected with Sheehan nearly a year ago when a video of Sheehan excitedly opening an Aquaman toy went viral. Momoa sent him a Trident and even surprised him with a phone call.
View this post on Instagram
Many had been following Danny's battle with a rare form of brain cancer after he went viral for his interaction with Momoa. The Aquaman star shared a picture of a mural that was created of the boy with his superhero in his hometown. Sheehan's mom first shared the tragic news of his passing.
"Just after midnight, while in our arms, Danny took his last sweet small warm breaths and took flight. An Angel in Heaven. Instead of here on earth. Surreal and utter heartbreak can't even begin to describe this feeling inside."
A tragic story, and it must be reiterated every time there is a story like this. Cancer sucks, it's a scourge on our society, and childhood cancer is among the cruelest things this world knows. What a horrific thing for any child to go through, and for any parent to go through with their child. Hopefully, with the advancements in science and medicine, with enough support and research, this is something our generation will overcome. Continue to support cancer charities.
It was very cool that Momoa gave young Danny some very special moments during the last few years of his life. The best stars in the game are the ones like Momoa and The Rock and others (Chris Hemsworth, Chris Pratt, Chris Evans, Ryan Reynolds, etc.) who go above and beyond to connect with their young fans who need it the most, and that's what being a superhero is all about.