Mom's Goal For Her Son to Meet Carey Price Happens Posthumously [WATCH]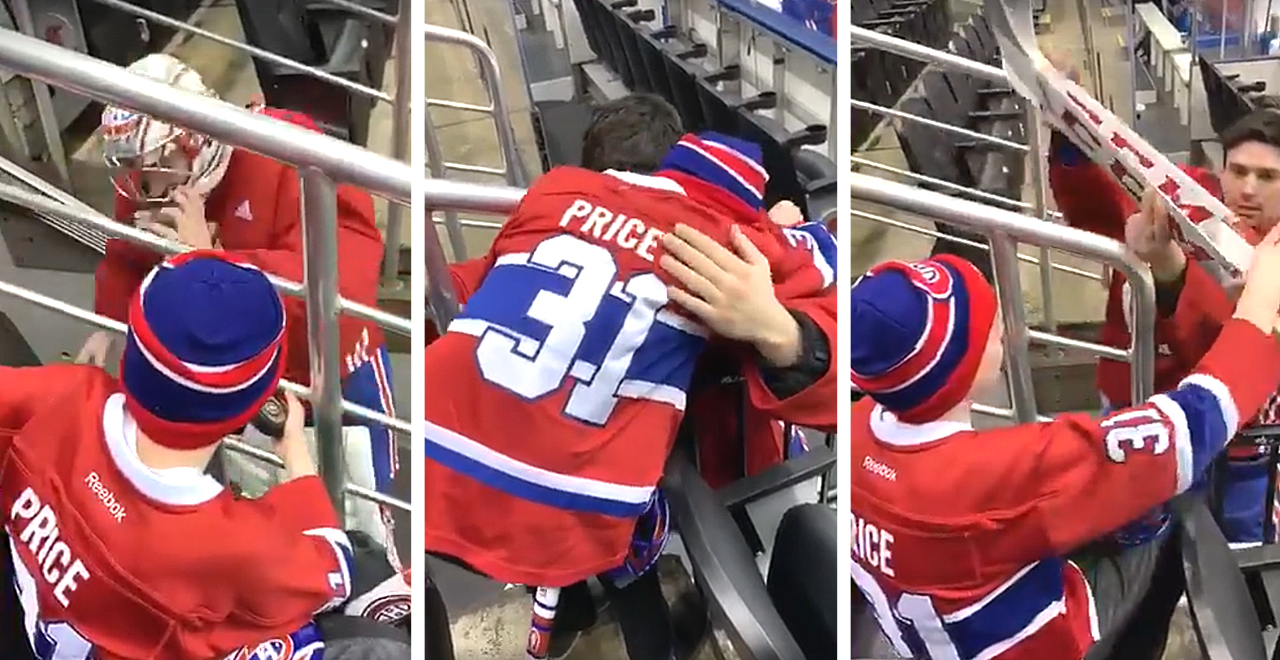 Hockey players have a reputation of being toothless maniacs. While the toothless part is 99% true, not all of them are crazed fighting machines. Take Montreal Canadiens goaltender Carey Price, who proved he has a heart much bigger than the size of his five-hole.
11-year-old Anderson Whitehead is one of the biggest Carey Price fans you'll ever meet. For years, Anderson's mother, Laura McKay, wanted to arrange for her son to meet Carey, however before that dream ever became a reality Laura tragically passed away from cancer back in November. Her death was nothing short of heartbreaking, but to honor Laura's efforts, the entire Whitehead family decided to take action and help Anderson meet Carey once and for all.
Through a series of chance connections, Anderson's aunt Tammy managed to get in touch with the Canadiens' head athletic therapist who in turn invited Anderson to watch the Canadiens' morning skate prior to their game vs. the Maple Leafs on February 23rd. After practice, this happened:
As if your tear ducts weren't already bone dry, Anderson later recounted the experience by saying, "It's the happiest I've ever been in my life. I always hoped it was going to happen, my mom always said it could happen."
Anderson walked away with two autographed goalie sticks, a signed jersey, a signed puck, a signed mini-stick, three additional sticks from other generous Canadiens players, and a memory that would last for the rest of his life. Just check out Anderson's impressive haul—and more importantly the smile on his face—right here:
Nous avons une mise à jour du jeune partisan qui a rencontré Carey Price samedi après le décès de sa mère en novembre. Beau sourire, Anderson! ❤

We have an update from the young fan who met @CP0031 last week after his mother passed away in November. Great smile, Anderson! pic.twitter.com/wJYzGlH8cR

— Canadiens Montréal (@CanadiensMTL) March 1, 2019
What an incredible way to make both Anderson and Laura's dream come true.
If you could use some hockey induced laughs, check out the darndest things this 4-yr-old player says when he gets MIC'd up.