Mom Makes Most of Quarantine With Incredible Sidewalk Chalk Art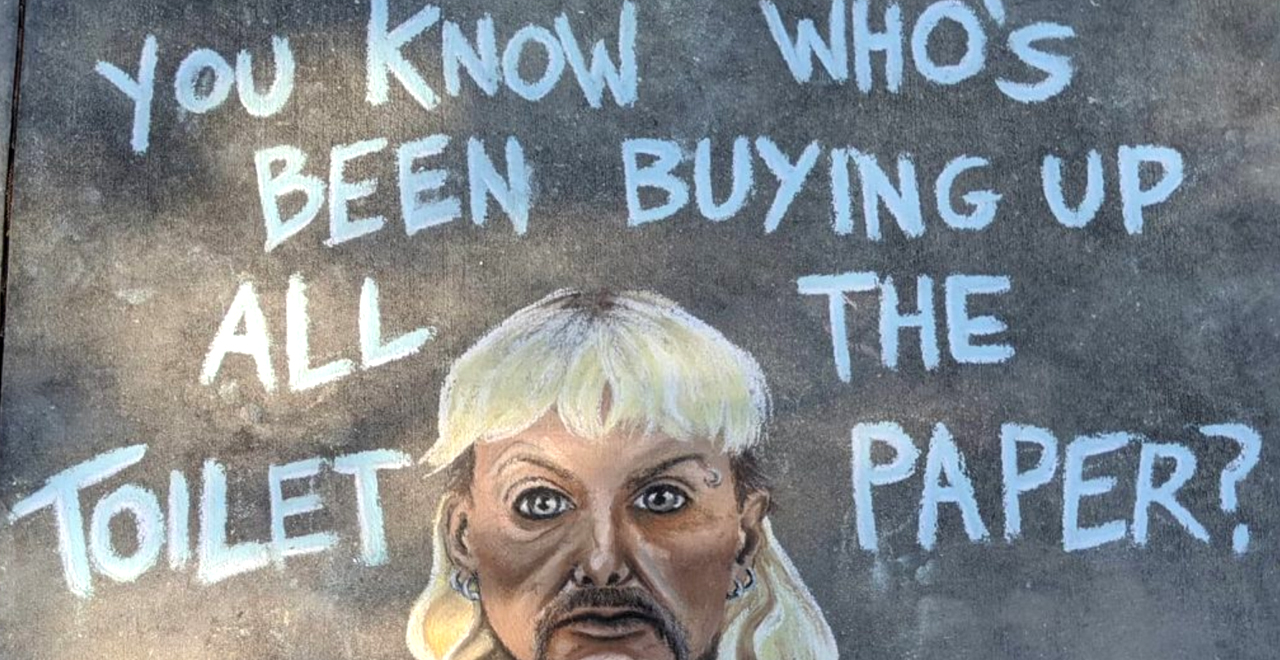 We're all doing the best to cope with this unprecedented spell of boredom in our own little ways. Some people are making shot-by-shot recreations of terrible 80s music videos, while others have crafted a parody trailer for The Mandalorian.
But Casey Drake, an immensely talented mom from Orlando, Florida, is reframing the situation as an opportunity to make art that spreads cheer to the world outside. Her canvass? The sidewalk.
Here she is hard at work on a rendition of C3-PO and R2D2.
Some serve as helpful reminders. This Dorothy, for example.
Also, this Batman.
She depicts classic Disney characters living their best lives.
A major theme is toilet paper, so naturally, we get Doc Brown delivering his iconic catchphrase from Back to the Future.
Our personal favorite is this hilariously slanderous depiction of Joe Exotic from Netflix's true crime miniseries, Tiger King.
Currently, she's working her way through the 5 Stages of Quarantine, as portrayed by characters from Pixar's Inside Out.
We're truly stoked to see what immaculate sidewalk art Casey comes up with next. Make sure to follow her at caseydrakemakes on Instagram!