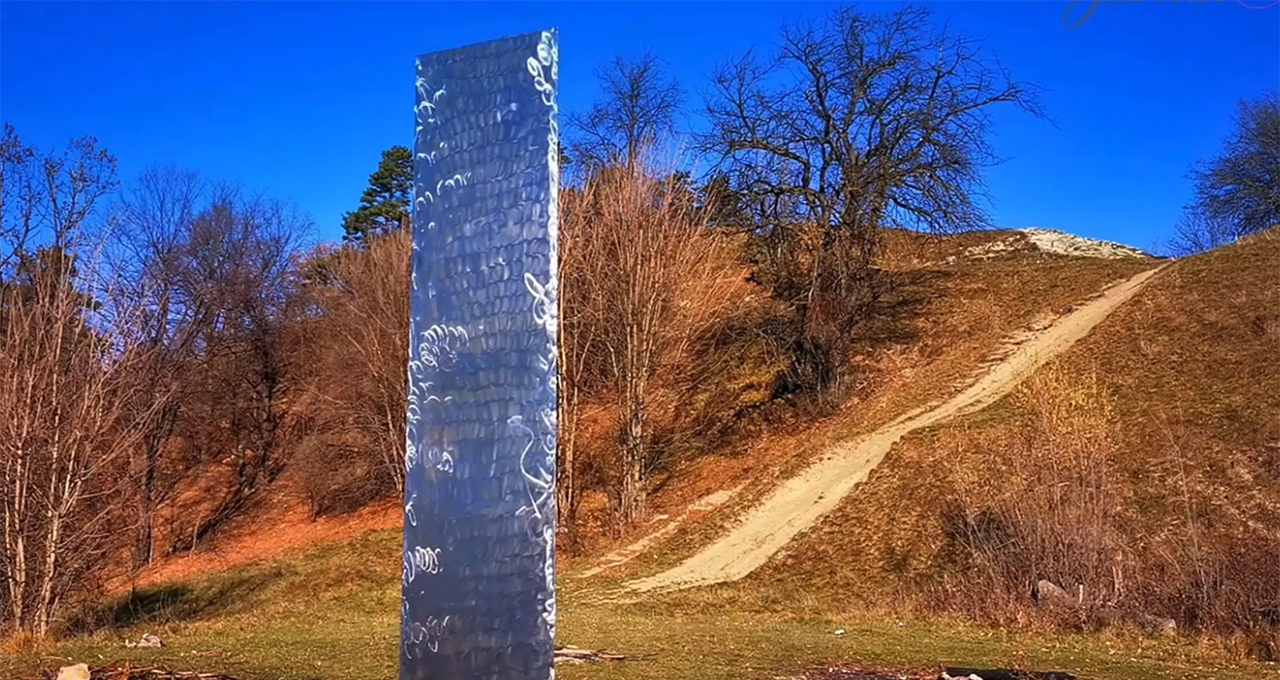 Credit: YouTube/UFO GOD
Last week, a strange silver structure appeared in the Utah desert. It was spotted by some state workers who were doing a patrol in their helicopter, and it immediately brought to mind the nefarious black monolith that features in Stanley Kubrick's science fiction classic 2001.
The monolith is a 12-feet tall slab of stainless steel standing out of the ground somewhere south of Moab. At least, it was. Almost before we were able to fire off a few jokes about apes and bones and Hal and star babies, the monolith disappeared!
Upon realizing it was gone – when the pilot that found it was flying by to show it to a friend – the agency that discovered the monolith quickly released a statement.
"We have received credible reports that the illegally installed structure, referred to as the 'monolith' has been removed from Bureau of Land Management (BLM) public lands by an unknown party," the agency said in a statement. "The BLM did not remove the structure which is considered private property."
All that's left in the spot where the monolith stood is a pile of rocks and… a tiny metal pyramid
The monolith's sudden appearance and disappearance are definitely strange, but it's nowhere near as strange as the fact that it seems to have suddenly reappeared. In Romania!
According to LADbible a very similar monolith to the one in Utah has emerged on a hillside in Romania, near the Petrodava Dacian Fortress.
Neamt Culture and Heritage official Rocsana Josanu said: "We have started looking into the strange appearance of the monolith. It is on private property, but we still don't know who the monolith's owner is yet. It is in a protected area on an archaeological site. Before installing something there, they needed permission from our institution, one that must then be approved by the Ministry of Culture."
Not sure the aliens got the memo. Stay tuned for more on the mysterious monolith as it comes, or goes?