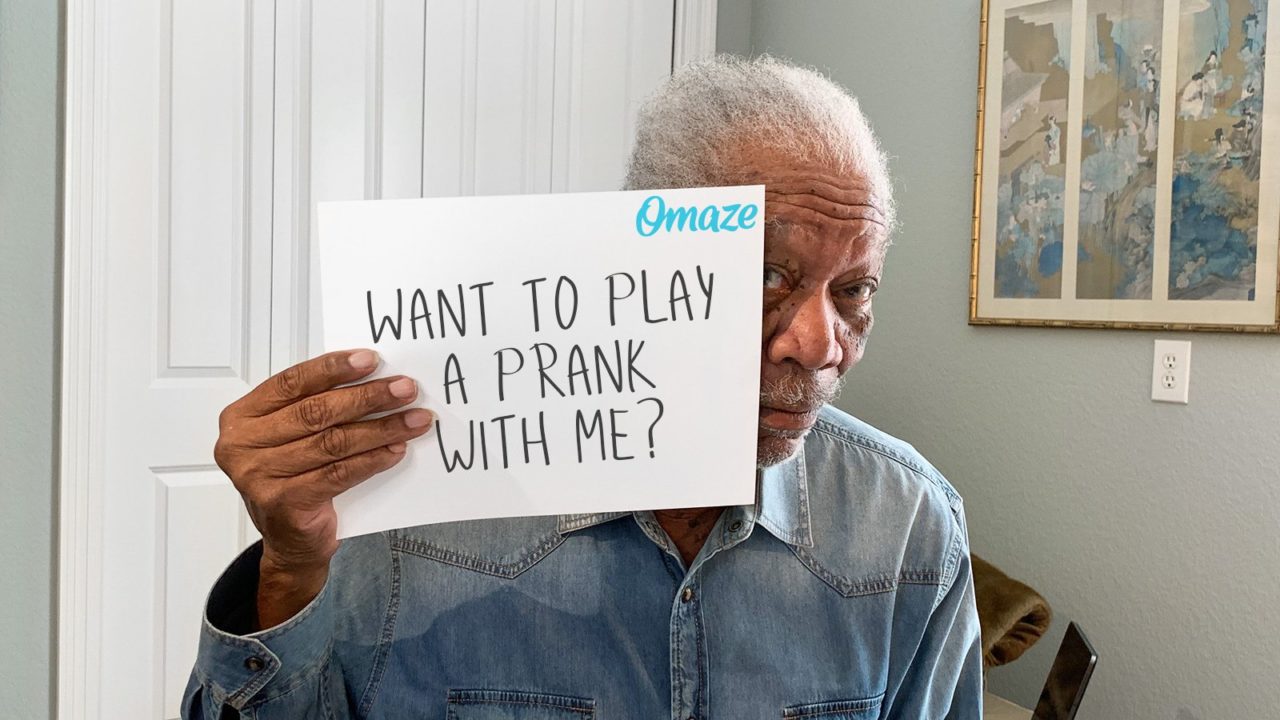 Credit: Omaze
He has the smoothest narration voice of all time, and now you can use that voice for evil (mild evil, let's not get crazy). Morgan Freeman is giving away a chance to use him to prank call your friends. The distinguished actor with the voice of a wizened angel, 83-year-old Morgan Freeman is partnering with Omaze to give away the chance for some hijinks with one lucky fan.
The winner will get a video call from Freeman, who will team up with them to prank call some family and friends. He will even record your voicemail message too. And why would he do all of this, besides being awesome? He's raising money for a pair of charities, including one that focuses on early childhood education.

"Support a great cause and I'm giving you a chance to prank your friends or family members from me," Freeman said in the contest announcement video. What does a prank from Morgan Freeman sound like? He gives an example:
"Hello Rupert, this is Morgan Freeman and I have one thing to say about your musical stylings. Boo, you stink pal….That's just one option."
OK, so it's clear Freeman will need some help when it comes to writing slash pranking, as "boo, you stink pal" may not be the gravitas you were expecting from a Morgan Freeman prank call. But still, he seems pretty open to collaboration here, so you can use your deep knowledge and history with your friends to really hit em where it hurts.
To win, you can sign up at omaze.com/morgan. For only $2 you get 20 entries. You have until April to get it done. The site calls it your "Shawprank Redemption", which, again indicates the need for a little edge and juicing.
This is also the point where we recognize Freeman is a dang OSCAR WINNING, LEGENDARY ACTOR. He doesn't need to do this, so it's cool he's game to mess with people for a good cause. Everyone wins, except for the family member that ends up thinking Morgan Freeman personally hates them.