"My Dad, My Hero" Campaign Helps Kids Honor Their Military Dads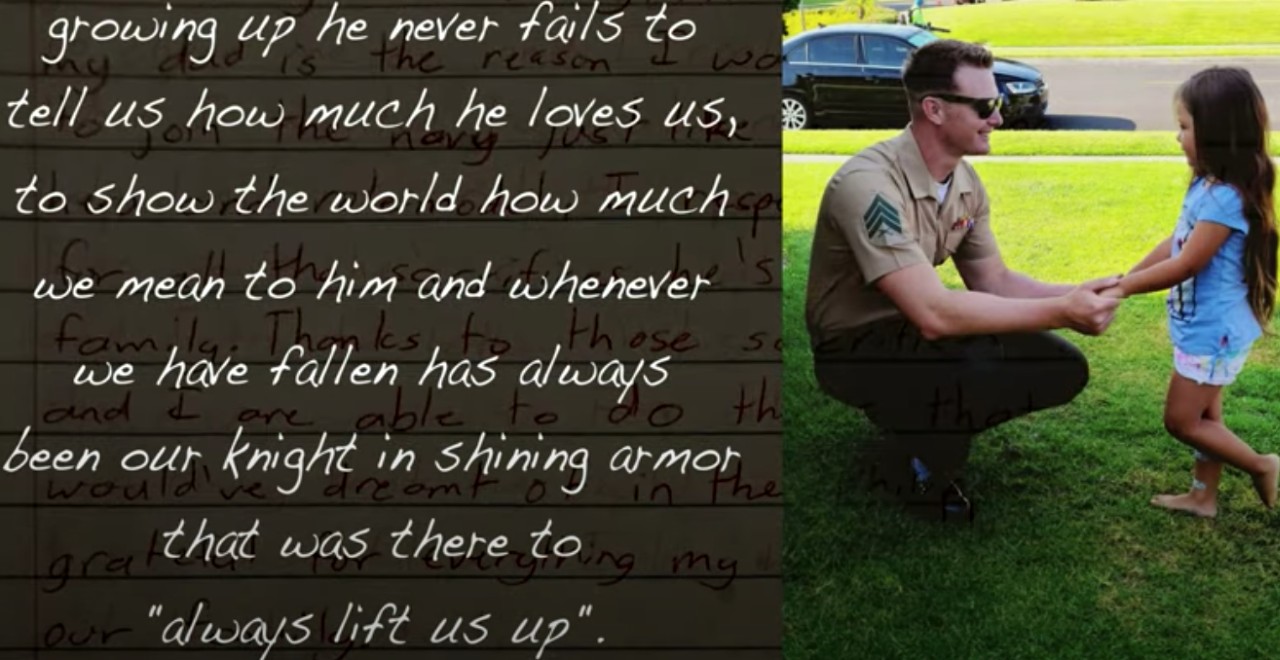 Being an amazing dad already means that you're a hero to your kids. When you're a military dad though, you're doing hero double-duty and deserve to be recognized as such. Lincoln Military Housing, a partnership between Lincoln Property Company and the Department of Defense, has helped over 36,000 military families find housing across the country. They know firsthand how much military families sacrifice, and they realize just how heroic these military parents are to their country as well as their kids.
Being the child of a military parent (or two) can be challenging, with fairly frequent moves as well as long periods of time where they may not be able to see their parent in person. Lincoln Military Housing decided that kids needed a way to honor their military dads, and they launched the "My Dad, My Hero" campaign to capture the love and admiration these kids have for their dads.
"It is important as a community that we highlight and celebrate our military children and their fathers. Whether their father is deployed or supporting a spouse in the military, they all provide a great service to our country. Our goal was to honor them through a story told by their very own children," Ashley Gorski Poole, VP of Marketing and Communications for Lincoln Military Housing, explained on PRWeb.
The touching video features pictures of military dads with their children, handwritten notes, and heartfelt tributes to their beloved dads shared by the kids themselves. The campaign collected over 90 videos, letters, and pictures from military families seeking a way to properly honor their heroic dads. To help kids feel like they're part of a community of kids just like them, and as a way to thank kids for their submissions, Lincoln Military Housing is sending each kid who contributed to the "My Dad, My Hero" campaign a special challenge coin.
Challenge coins are an important tradition in the military. Challenge coins are given to show membership in a certain group or to recognize a special achievement. Not only did these kids get to honor their dads in a beautiful way, but they also got to take part in a tradition that is undoubtedly meaningful to their dads as well.
Thank you military dads (and all other members of the military, of course), you're our heroes too.