In Historic First, NASA Landed a Spacecraft on a Freaking Asteroid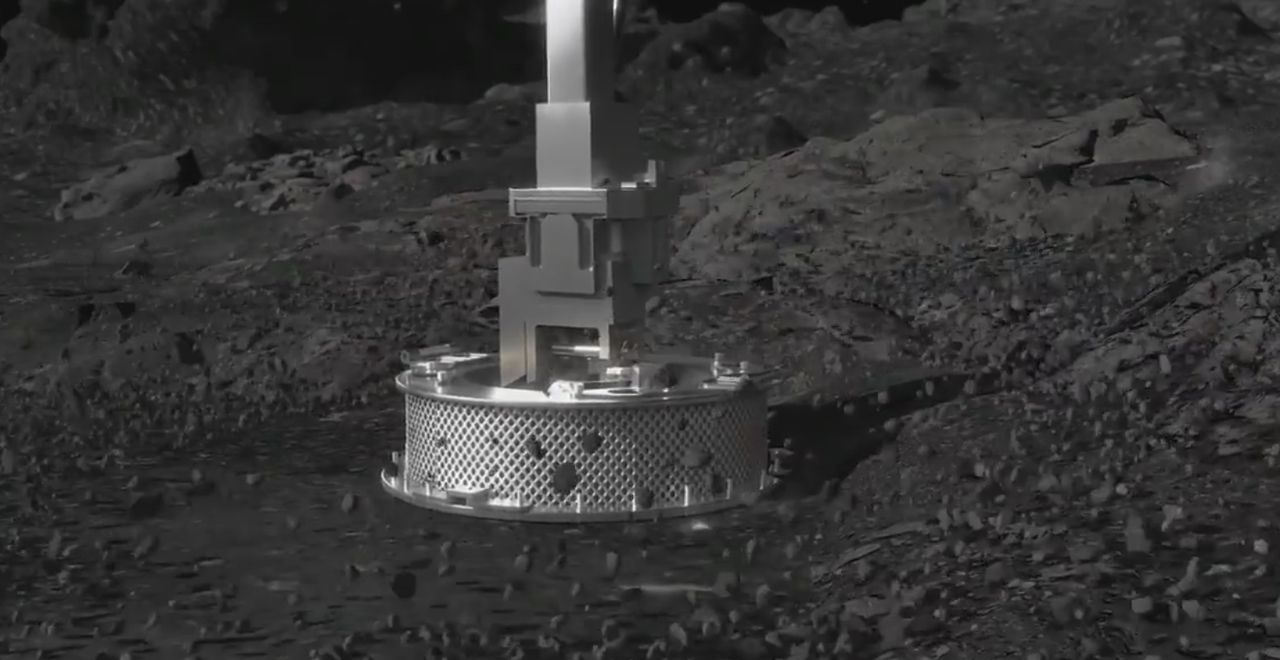 In a mission years in the making, NASA sent a probe 200-million miles into space, to Bennu, an ancient asteroid, to collect mineral samples. Despite years of launching and the need to navigate through building size boulders on the surface, just to land in a tiny clearing the size of a few parking spots, NASA was able to thread the needle and successfully land and collect the sample.
It's been a pretty cool year for space stuff, all things considered. Sure, we had a chicken nugget become the first of its kind to leave Earth, but we also learned some things about aliens and found a lot of water on the moon. Add in LANDING ON AN ASTEROID to the mix, and there's plenty to be psyched about if you're a space nerd. We can say, without question, 2020 is going much better once you leave the planet.
The NASA Osiris-Rex spacecraft launched on its mission in September 2016 and the success of the TAG (tag-and-go) landing is an incredible win for NASA, space exploration, and even the history of our planet. Bennu is thought to be an ancient carbon-rich asteroid, full of the stuff that may have seeded life on our planet. The resources on Bennu are the "building blocks of life and planets" according to NASA.
TOUCHDOWN!

Sampling in progress 💥#ToBennuAndBack pic.twitter.com/8dj2g8AUxK

— NASA's OSIRIS-REx (@OSIRISREx) October 20, 2020
First touch 🦾

This series of 2 images shows the SamCam imager's field of view at the moment before and after I touched down on asteroid Bennu's surface.

More details: https://t.co/4ccJmZvzL7 pic.twitter.com/QQyPlA5m83

— NASA's OSIRIS-REx (@OSIRISREx) October 21, 2020
We'll get to see what it's really all about when Osiris-Rex comes home…in 2023. Hey, it's space, and the darn thing is literally 200 million miles away. And scientists have said if it's able to return successfully, that we'll be studying the samples and learning from them for 'generations to come.'
If you're into that sort of thing or have kids that are, you can watch the momentous event in real-time.
You can track the journey home over the next three years by keeping tabs on the mission website.