Netflix Pulls 'Chappelle's Show' at Dave's Request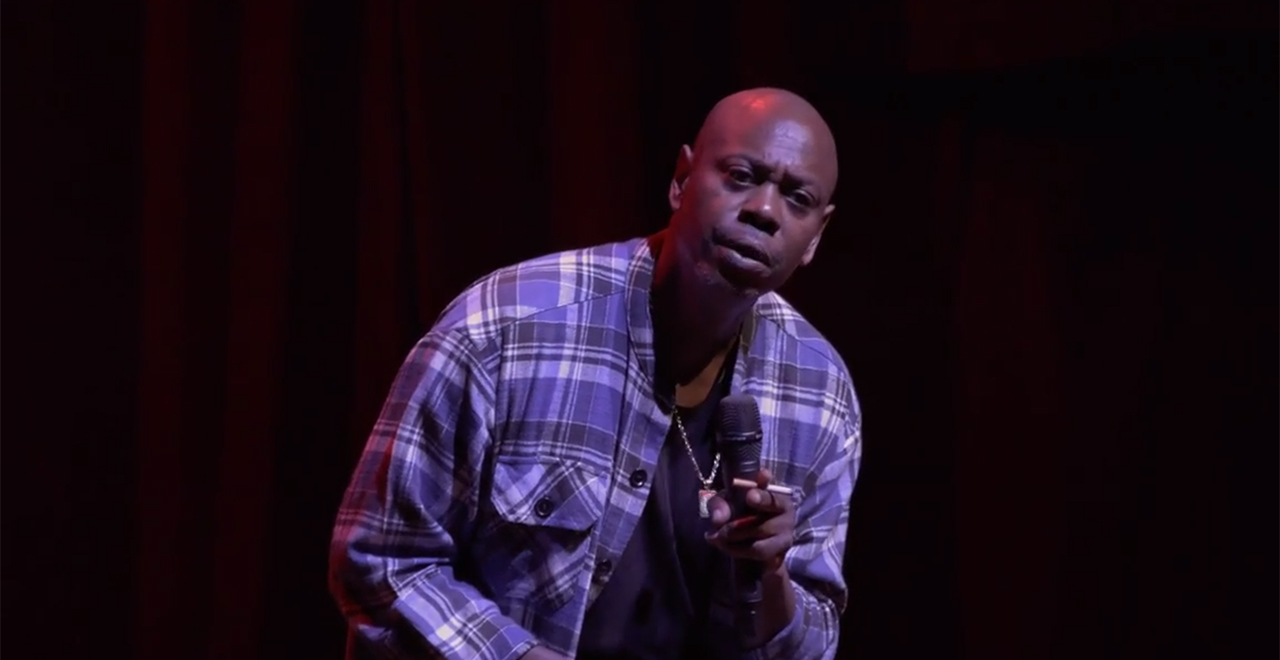 Say what you want about Dave Chappelle, he's never been afraid of standing up for himself, or for what he believes in.
The comedian's courage and fearlessness in speaking truth to power has been on display in his standup and television series for decades. The most famous example of his willingness to put his money where his mouth coming when he skipped out on Chappelle's Show when things got to be too much for him.
It seems he's not done dealing with the ramifications of that decision, nor is he done speaking out about it.
Recently, the comedian's pioneering sketch show, Chappelle's Show started streaming on Netflix. We rejoiced because more access to that subversive and hilarious series is a good thing. But not to Dave. Not when the show that bears his name is no longer his.
Chappelle posted an 18-minute video to his Instagram, featuring him performing stand-up and speaking specifically about the fact that Viacom, who owns his show, sold the rights to Netflix and he didn't see a penny. He doesn't blame Netflix, with whom he's established a good relationship over the past few years. But he did ask them to remove the series from its platform.
"They (ViacomCBS) didn't have to pay me because I signed the contract," Chappelle said in the video. "But is that right? I found out that these people were streaming my work and they never had to ask me or they never have to tell me. Perfectly legal 'cause I signed the contract. But is that right? I didn't think so either. That's why I like working for Netflix. I like working for Netflix because when all those bad things happened to me, that company didn't even exist. And when I found out they were streaming 'Chappelle's Show,' I was furious. How could they not– how could they not know? So you know what I did? I called them and I told them that this makes me feel bad. And you want to know what they did? They agreed that they would take it off their platform just so I could feel better."
Not wanting to jeopardize their relationship, and perhaps simply respecting Dave's wishes, Netflix has obliged and removed The Chappelle Show from its service. Our loss, for sure, but the right thing to do. He may not get paid for it anymore, but there's no denying that Chappelle's Show is Dave Chappelle's show. Good on Netflix.
I hope you still have your DVDs.
Watch the full clip below:
View this post on Instagram