Netflix's 'Shuffle Play' Feature Is Like Wheel of Fortune for Streaming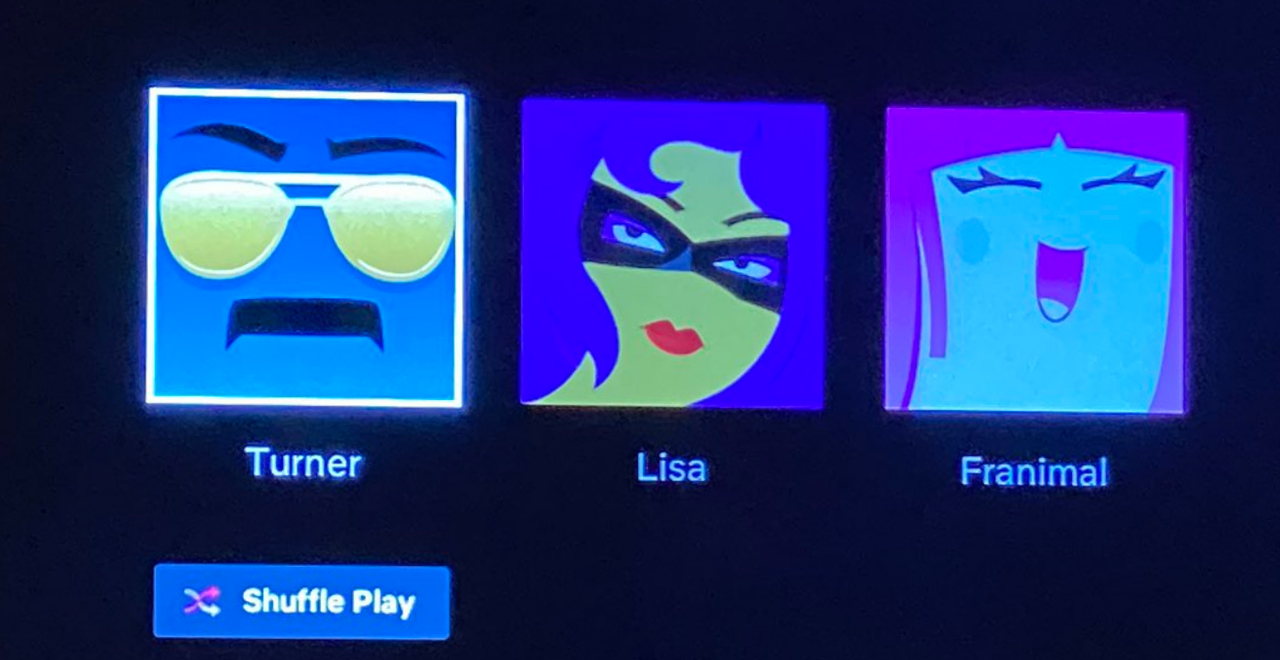 The age-old question that's haunted our sick days and ruined our movie nights has only gotten direr since the start of quarantine – what the hell should I watch on Netflix? The choices are nearly endless, and any seasoned Netflix user knows that a typical session involves roughly an hour and a half of scrolling through the seemingly endless categories (anyone need to catch up on their Campy B-Horror Movies from the 1980s?), repeating gems like "oh, that's a good one" and "I haven't seen that in ages," before eventually settling on watching "Airplane!" for the 312th time.
Netflix has undergone a lot of changes (usually) for the better over the years. They completely reshaped the way we watch TV and movies by streaming them instead of mailing out DVDs, they added an autoplay feature (and fortunately, a way to turn it off), and have even started producing their own original movies and TV series. The next feature that Netflix is testing out is one that aims to give you more watching time and less scrolling time in the form of a "shuffle play" button.
Though this feature is not yet available to all Netflix users, several people noticed the new option and took to social media to discuss their experiences. To see if this option is available to you, go to your Netflix home screen (on any TV device, it isn't yet appearing on web browsers) – if you are one of the lucky few, the "shuffle" button will appear below the user profile selections. Fortunately, this shuffle option isn't completely random. With over 3,700 movies and 1,900 TV shows, you could easily spend entire days of your life hitting that cursed button and never actually finding anything. Instead, Netflix pulls recommendations based on things you've previously watched.
"We run these tests in different countries and for different periods of time – and only make them broadly available if people find them useful," a Netflix rep told The Verge.
The wider availability of this new feature is completely dependent on user response, and so far, reactions are mixed.
It does seem like a gamble
Interesting new feature @netflix … but what kind of insane person just says, "yolo, let's spin the Netflix wheel of fortune" pic.twitter.com/6WDJrmd7pG

— Turner Levison (@TurnerLevison) August 18, 2020
This is going to happen more often than we care to admit
Netflix adding a shuffle option, we know exactly how that'll work out.

Shuffle. Nope. Skip.

Shuffle. Nope. Skip.

Shuffle. Nope. Skip.

Shuffle. Nope. Skip.

Shuffle…The Office. Again. Yay!

— Brody Jackson (@Brody_Jackson) August 20, 2020
But maybe it's exactly what we need
Netflix having a shuffle button is the only good thing to have come out of this year

— Bethh🦩 (@beth_mitchell99) August 20, 2020
It's entirely possible that most of us will spend just as much time hitting the "shuffle" button as we did scrolling through categories, but maybe Netflix's algorithm will absolutely nail it and we'll be pleasantly surprised. We can dream, right?