New Aerial Photos of Star Wars' Galaxy's Edge Are Clearly out of This World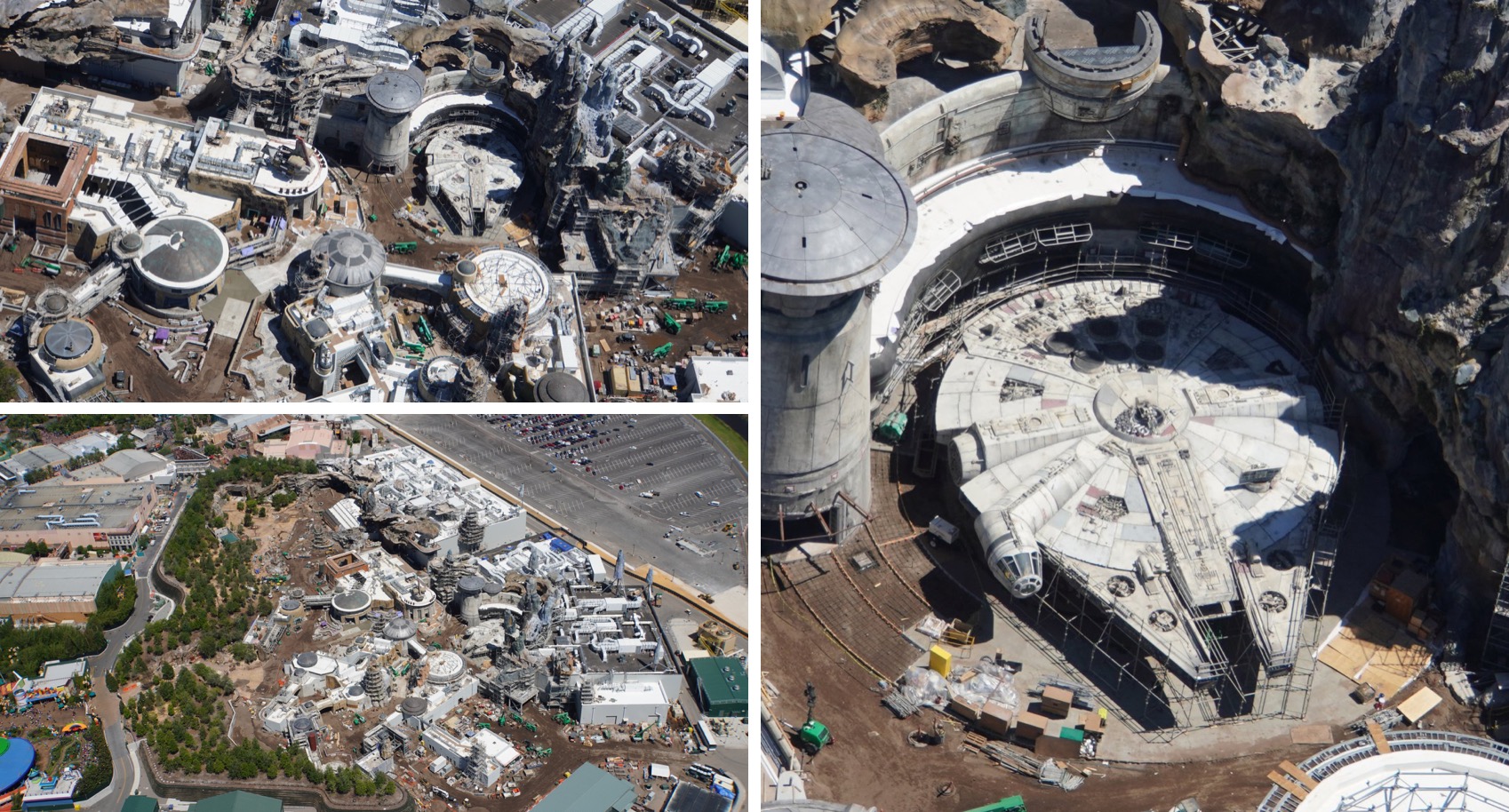 Star Wars fans worldwide are eagerly awaiting the opening of Galaxy's Edge, the newest theme park to be featured at both Disneyland and Disney World resorts, and new aerial photos of the park only confirms that we aren't so far, far away from the excitement after all.
Both parks are set to open this summer, with Disneyland opening it's doors in California on May 31st and Disneyworld following suit in Florida on August 29th.
The new aerial shots (provided by Twitter user @bioreconstruct) showcase the entire 14-acre complex nearing completion, including a near-exact replica of the iconic Millennium Falcon, seemingly ready to accept visitors.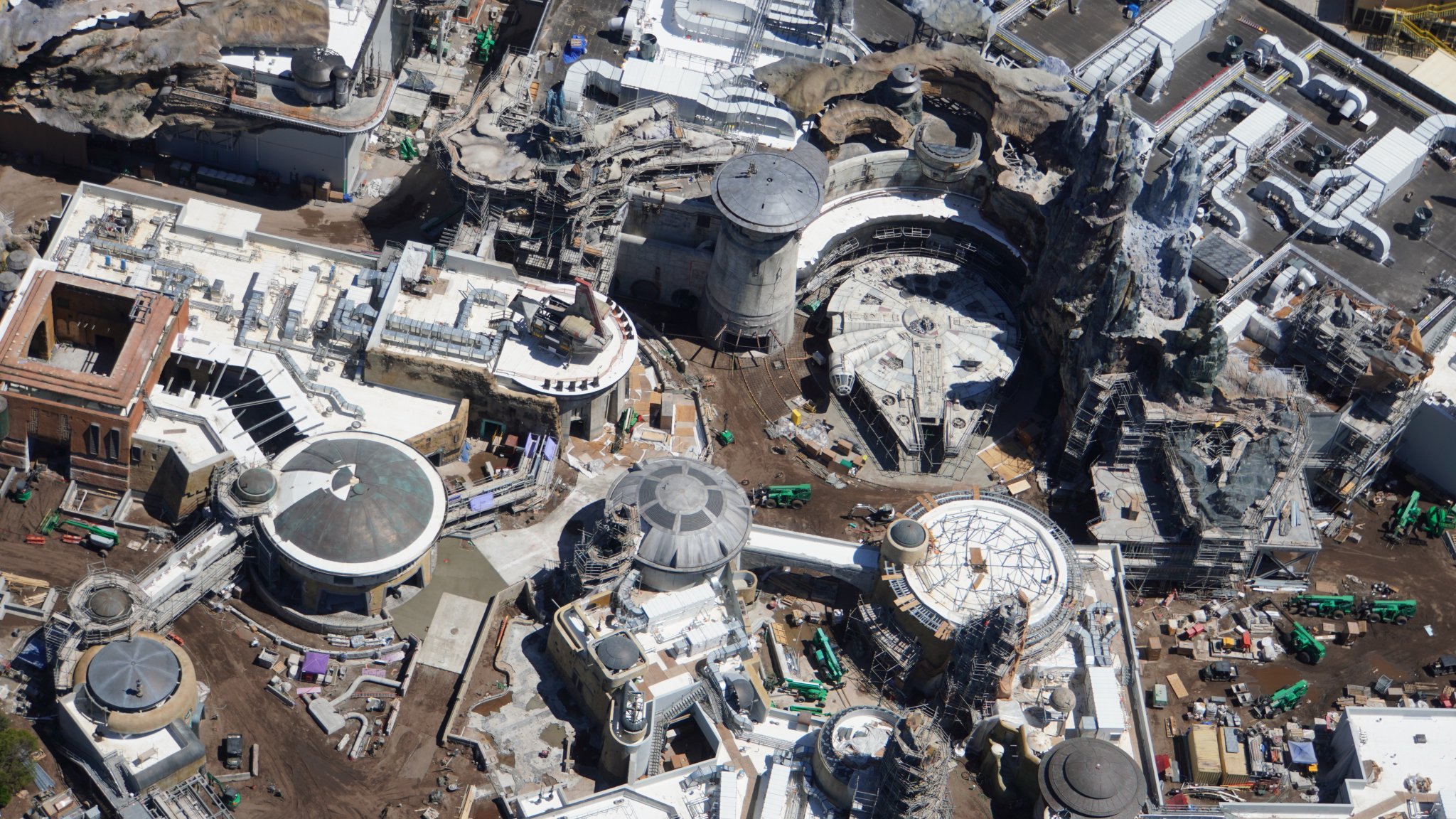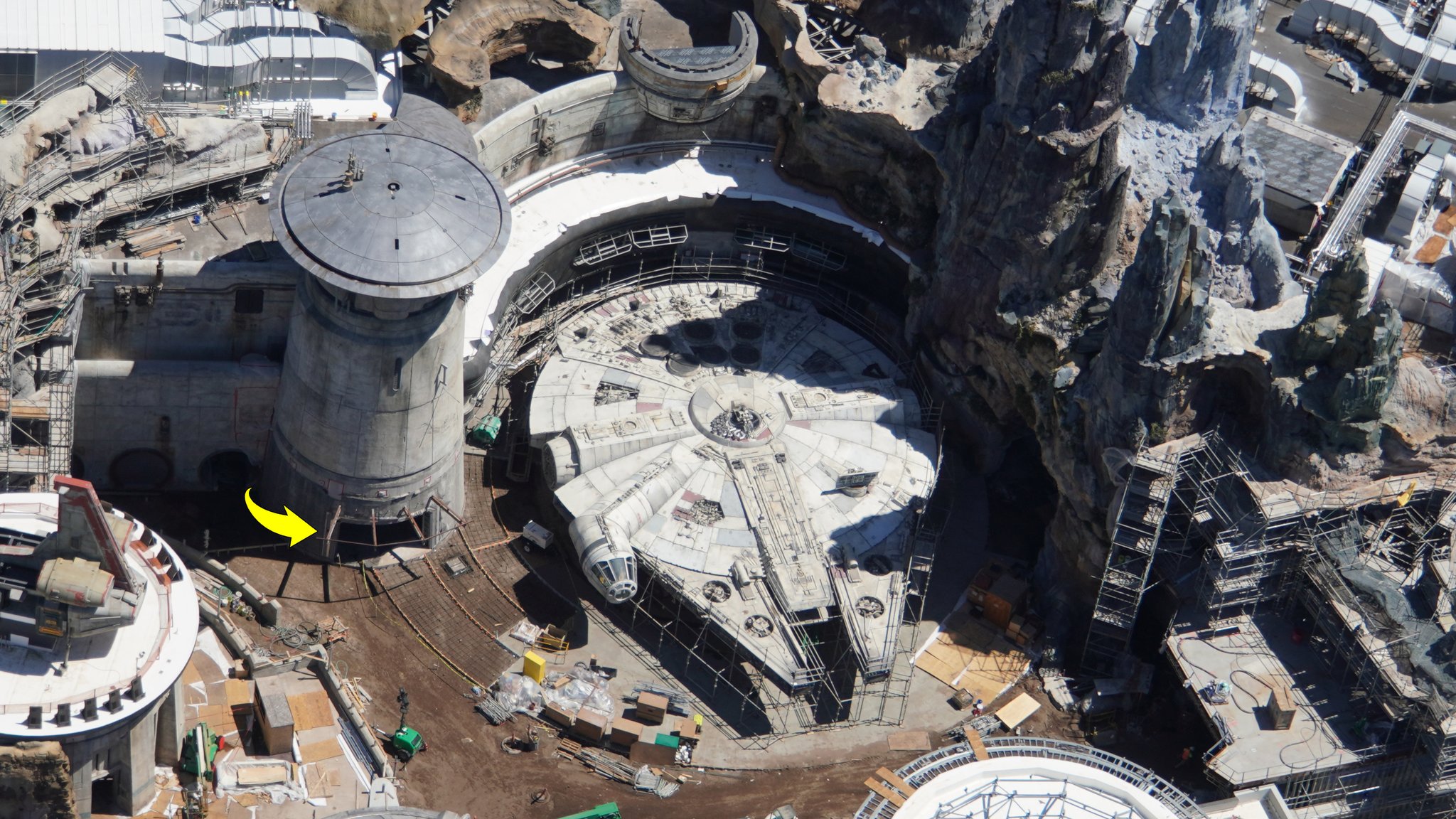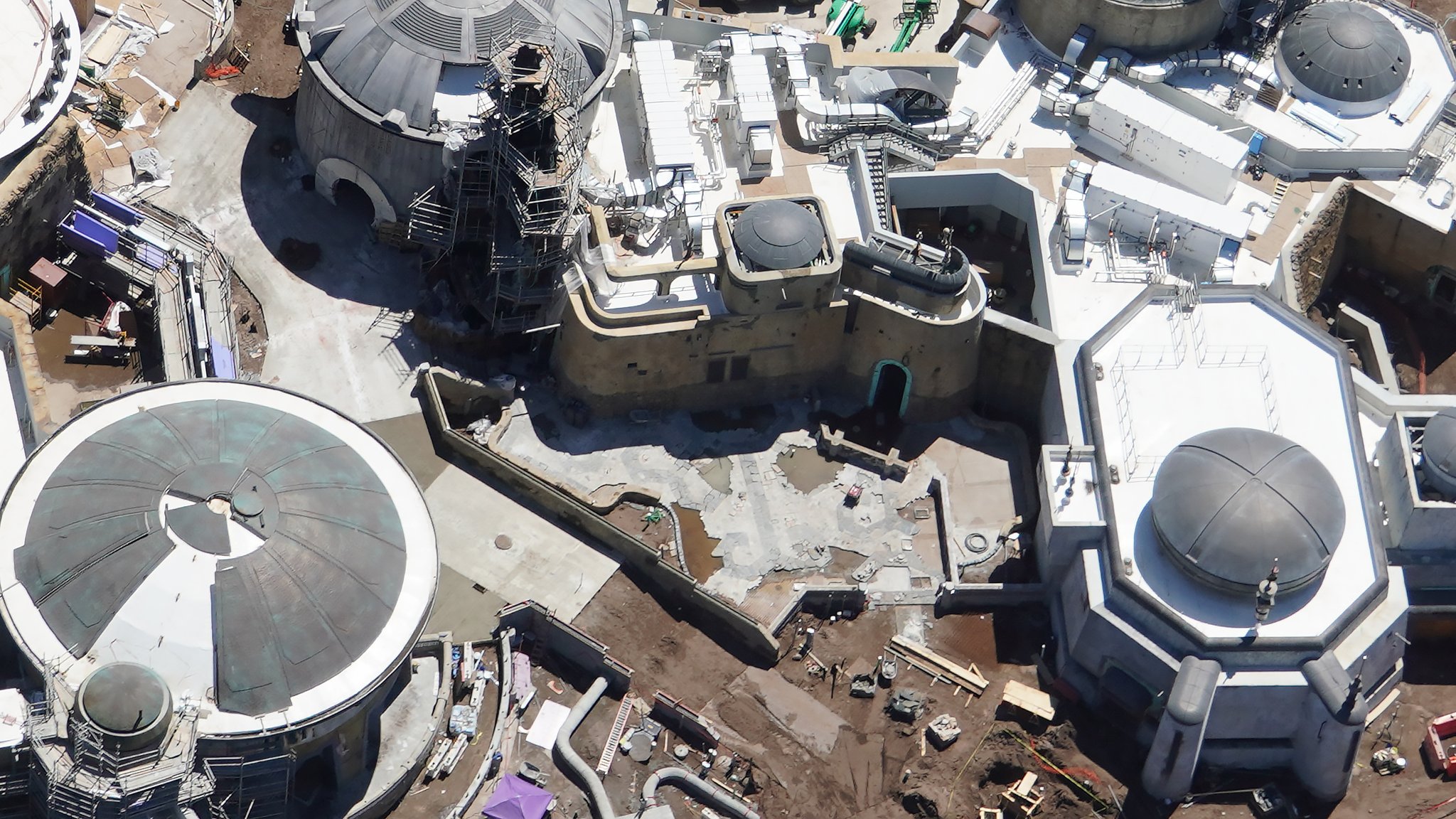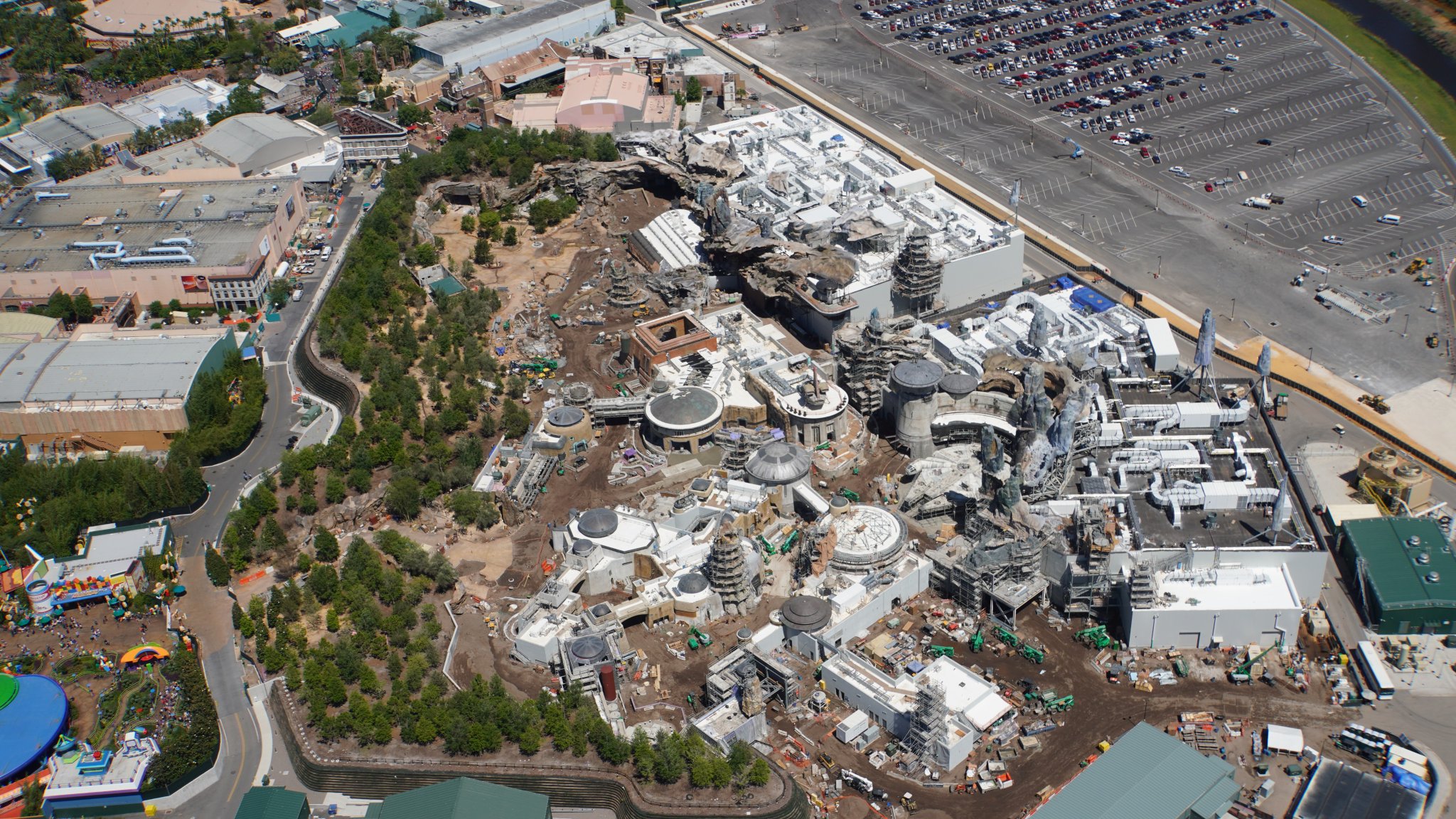 Clearly, things aren't quite opening day ready yet but these photos finally provide some scope to the sprawling new park.
According to the Daily Mail, Disney planned to spend a whopping $1 BILLION to make Galaxy's Edge a reality, and it already looks like they're using every penny to make this an experience few will forget.
There are still some concerns, however.
Firstly, some rides reportedly have very limited space, making fans worry about already long lines becoming even longer.
New details on "Star Wars" rides opening at Disneyland May 31. Only six people able to ride Millennium Falcon at a time must mean a very long wait in line.https://t.co/ejALscQUF5

— Bobby S (@Apocalusa) April 24, 2019
There are also reports of hard and fast time restrictions, with sources stating that guests will be limited to only 4 hours in the park (which will probably have people cursing in all sorts of alien languages after paying over $100 for a ticket).
You'll have 4 hours to see Star Wars: Galaxy's Edge — assuming you can get a reservation.https://t.co/b5ginfGzVo pic.twitter.com/WJwIyoeOKX

— azcentral (@azcentral) April 24, 2019
Luckily, Disney has been in the amusement park business for a long time and, even though a flawless opening is unlikely, we can trust that they know what they're doing.
If you're looking to be one of the first to explore Galaxy's Edge, Disney will be posting additional details and accepting reservations on May 2nd, which will be required along with regular park admission. One can also gain admittance by staying at any Disney resort hotel.
And if you still aren't quite ready to set your coordinates to Anaheim or Orlando after all that, here are trailers for the two primary park attractions that already have people buzzing: "Rise of the Resistance" and "Millennium Falcon: Smugglers Run."